Each year we go through the trending paint colors of the year and this year's colors are amazing! I have collected the 2020 paint colors of the year from 8 popular brands. I can't wait to hear which is your favorite!
*This post contains affiliate links. For more details see my full disclosure.
If you are interested in painting a room but aren't sure which color to go with give Samplize a try. They will send you a 12×12 inch square of whatever paint color you choose. It's peel and stick so you can look at it for as long as you like then peel it off with no damage to your walls.
Pantone Color of the Year 2020
Pantone might be the most popular at coming up with a color of the year. They have been doing it forever it seems! This year they came up with a calming and restful color which is the complete opposite of their 2019 color of the year. Last year Living Coral was a bright exciting color and the Pantone Color of the year for 2020 is Classic Blue (19-4052).
Classic Blue is reminiscent of the sky at dusk. It provides a stable foundation for all the colors and decor in your space. And it seems to be part of the trend this year of calming colors to make you feel more relaxed.
Behr Paint Color of the Year 2020
Behr's color of the year this year is Back to Nature (S340-4). It's not a forest or kelly green, more like celedon. Definitely a yellow-green that would pair nicely with light and mid-toned wood. I think the goal here was to bring the outside in and they have done that perfectly with Back to Nature.
PPG Paint Color of the Year 2020
PPG's Paint Color of the year is Chinese Porcelain. This is another dark blue, a blend of cobalt and ink that is supposed to invoke a feeling of calm and restfulness. This color reminds me of Behr's Blueprint from last year only brighter.
I really think these paint company's feel like we need more calm in our lives! LOL.
Dutch Boy Paint Color of the Year 2020
Dutch Boy's color this year is Garden Patch (326-5DB). Garden Patch is another warm green that invokes the feeling of bringing the outside in. The feeling here is to create a calming room.
Ace – Clark & Kensington Paint Color of the Year 2020
Clark & Kensington have come out with 5 paint colors this year, each one very different from the other.
Clark & Kensington Citron (21B-5)
Citron is a bright pop of color that is very cherry and inspiring. This would be great in a kitchen or kids bedroom.
Clark & Kensington White Opal (CW-C6)
This is a slightly off white color. Their goal was an updated taupe or eggshell and I think this would be a great color for painted trim or furniture.
Clark & Kensington Moments Notice (28A-3)
Here is their version of the relaxing color of the year. It's a blue gray or cool toned blue that would be perfect in a family room or master bedroom retreat.
Clark & Kensington Stone Fireplace (N-C12)
This color is a lighter version of a slate gray. It's very cool toned and perfect for an industrial designed space. It's also very calming and sophisticated.
Clark & Kensington On The Green (29C-7)
On The Green is a rich forest green that would be perfect as an accent wall color for a den, home office or living room. Here is another example of bringing the outdoors in.
Sherwin Williams Paint Color of the Year 2020
Sherwin Williams is probably one of the most popular brands of paint, I know it's my favorite. I love the way it covers so well, which means less time for me working and less $ spent on paint. This year their Paint color of the Year is Naval (SW-6244).
Naval is a dark navy that is supposed to be very calming. They took the color from nature, they said think night sky or deep blue sea. This would be a great accent wall color or front door color.
Benjamin Moore Paint Color of the Year 2020
Benjamin Moore is also a very popular paint brand. In my opinion they have the best colors out there. I am currently painting my walls BM Classic Gray and used BM Urban Bronze for the front door.
This years paint color of the year for Benjamin Moore is First Light. It's a light pink color, but not like a nursery light pink. Don't get me wrong, it would look amazing in a nursery but this color is more sophisticated and I can easily see it in a master suite or even a family room. This would look great on furniture too.
Dunn Edwards Paint Color of the Year 2020
Minty Fresh (DE 5687) is Dunn Edwards Paint Color of the year for 2020. It's exactly what you are thinking, it's a minty color that will be perfect for Spring. It's a pastel color that is more cool toned and I think would be perfect as an accent wall, furniture color or even a front door.
Related Paint Color Posts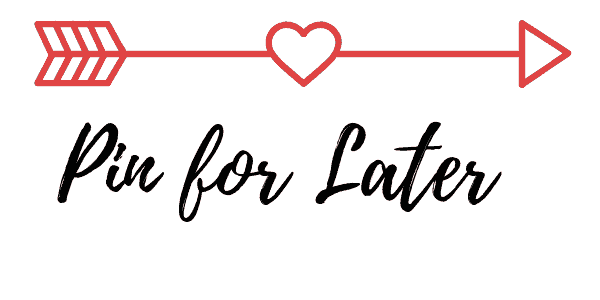 I hope you have enjoyed taking a look at the new Paint colors of the Year for 2020. I always find it interesting what colors they come up with. Seems like relaxing colors is the theme this year. Which is your favorite? Please let me know in the comments!