If you are interested in Bathroom Design Ideas then you will love what I have for you today! I have gathered all the best ideas for bathroom design from the 2019 Parade of Homes.
I am going to break this down into different aspects of the bathroom. Bathroom Vanities, Bathroom Tubs, Bathroom Shower Tiles, etc. You get the idea.
If you checked out my other posts from the Parade of Homes then you know that I had to snap photos and move along because it's open to the public and there are a ton of other people going through the houses at the same time. So you might see a photo at a wonky angle or windows that are a little blown out. I couldn't set up equipment to filter light or anything. So please excuse the quality of some of the photos. #reallife
Those other posts are:
Family Room Decorating Ideas from the 2019 Parade of Homes
Kitchen Design and Dining Room Decor Ideas from the Parade of Homes
*This post contains affiliate links. For more details see my full disclosure.
Bathroom Vanities
There were all kinds of vanities displayed at this years Parade of Homes. There were long vanities, vanities with separation between his and hers, pedestal, it was crazy! Not a single trend here, just lots of different types to choose from.
This is a dark picture but I wanted to show the cabinet on either end of this vanity. If you are looking for storage then this is the way to go! Check out the drawers on either end as well as the center drawer and cabinet. Maybe my hubby can put all his crap away if I get this! LOL, don't tell him I said that!
I thought this bathroom was cool because of the mirror above the pedestal sink. It was soooo tall! Definitely made the bathroom look bigger than it really was.
I love copper and this bathroom had copper everywhere! And this mirror is a must-have. I am searching for it as you read, I just love it.
I really liked the counter on this vanity. The stone is so pretty. Notice the fern, it actually separates the two vanities in the master bathroom. Personally, I think this is a waste of counter space. I would rather have more storage and more counter space to put my stuff. A girl needs somewhere to put her hairdryer and straighter!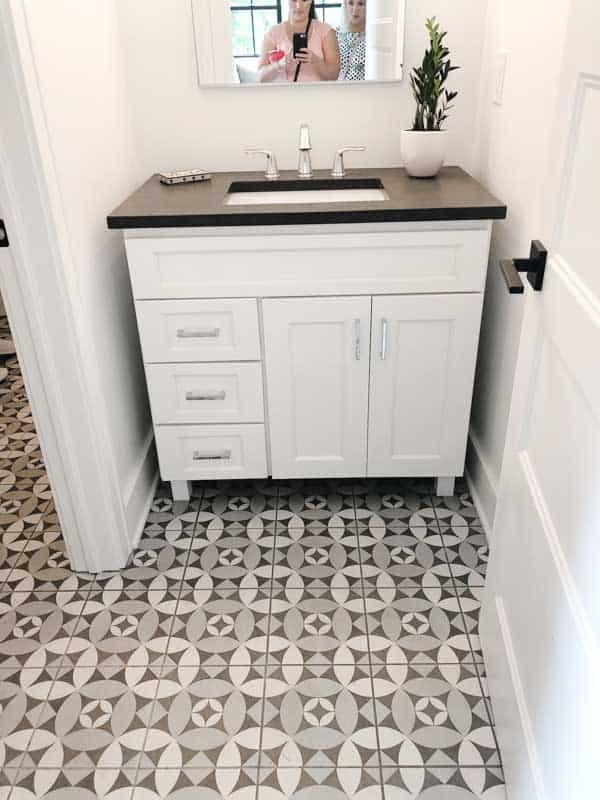 The thing I liked about this vanity was that it was like a separate piece of furniture. It's not built-in like a lot of them are.
This house was designed in modern farmhouse style and this vanity with the white subway tile and the black-rimmed mirrors echos that style perfectly. I also love the lights under the cabinets, so cool!
Last but not least is this pretty bathroom that is right up my alley. I love the countertops and that tile is gorgeous!
Bathroom Tubs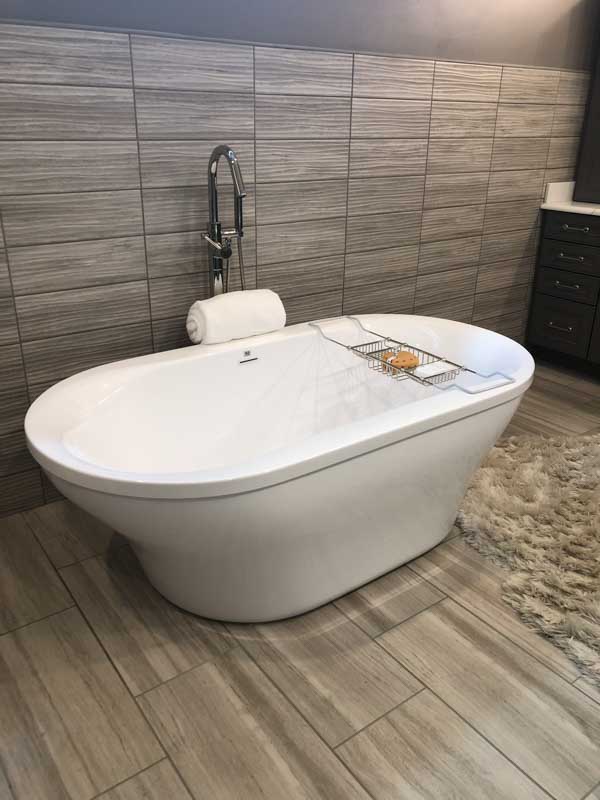 This tub was the largest free-standing tub I have ever seen! I could sink down into this and you would never see me!
This tub threw me for a loop. My house has a master bathroom that is stuck in the '80s. It needs a complete gut job and this tub looks just like it, except for the tile. There are steps up and a big garden tub to sink down into. Are the 80's coming back in bathroom design?
I liked this tub because of the modern design. It's like a big egg. Doesn't look as comfy as the earlier one to sink down into and relax in though.
Here is the copper bathroom again. Is this not the coolest bathtub you have ever seen?!
This tub is in a wet room. A wet room is a space where the bathtub and shower are all in the same space. I think this is a really cool idea.
In conclusion, you will notice that there are a lot of bathtubs here. A couple of years ago most houses didn't have tubs in the master baths, this year all but 2 of the 14 houses had bathtubs. Looks like the trend to take tubs out is a trend of the past!
Bathroom Shower Tile
Bathroom shower tiles were very different in each house. I love when the houses really are different. It's so boring when they are all the same. This bathroom was a little darker but in a modern way. Notice the way the tile is stacked rather than in a brick style.
And that's my Mom in the picture! HI MOM!
I love the different uses of tile in this bathroom. You have white subway tile in the shower, reclaimed wood looking tile on the floor and that cool black and white tile on the walls.
Yes, that is a urinal. LOL! This is a basement bathroom that had a firehouse theme. So they put in a urinal.
This is one of my favorite bathrooms I saw. Lots of the showers had this type of niche for soaps and shampoos that. went the whole length of the shower. I love this marble tile too! And the bench is perfect.
This is also one of my favorites, can you tell I have a thing for marble tile? And here you have the long shelf again for all your showering needs.
Not your traditional shower but a shower nonetheless. This is a doggy shower and I love the subway tile with gray grout.
I didn't notice a lot of gold in the fixtures this year. Mostly I saw silver or brushed nickel, which I think is timeless. Only a couple of bathrooms had gold or oil rubbed bronze (or copper!).
Unique Bathroom Design Ideas
Here are a few unique things I saw on the Parade of Homes. I would love to know if you like some of them or don't. They are definitely bold for sure.
This is a powder room, they say you can go bold in a powder room.
Reclaimed wood floors with a farmhouse look.
This is not wallpaper, it's actually paint. Custom painted by a very patient person!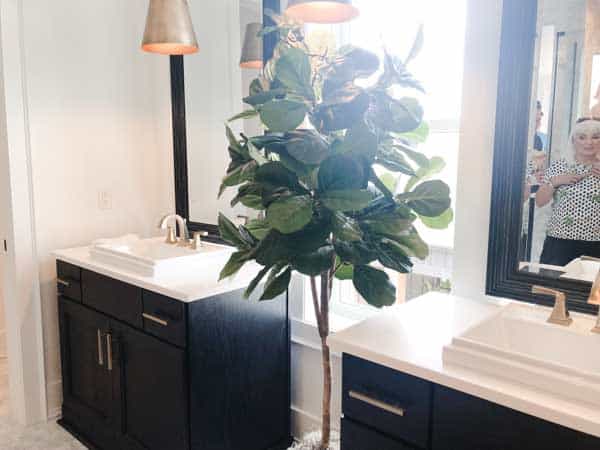 Another master bath separated by a plant with pedestal sinks. I would love to know what you think on this. I personally am not a fan, where am I going to put my hairdryer? Please let me know in the comments below what you think?
Related Bathroom Design Posts
How to Install Bathroom Wall Tiles
Interior Design Trends: A Review of the 2018 Parade of Homes
Kitchen Design Ideas and Dining Room Decor Ideas from the Parade of Homes
Family room Decorating Ideas from the 2018 Parade of Homes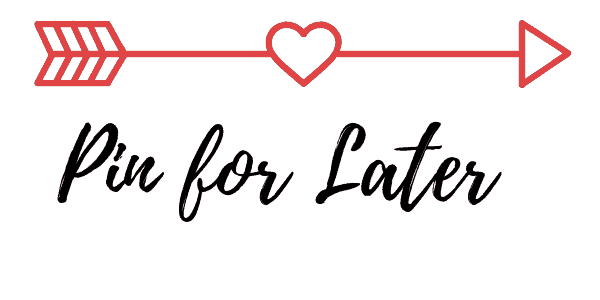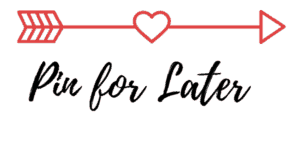 I hope you gained a lot of ideas for bathroom design here. These are the latest trends for 2019 from the BIA Parade of Homes.