Today I am sharing the best sage green paint colors from Benjamin Moore for your home!
Sage green has become all the rage and today I am going to help you navigate through all the best colors so you can choose the right one for your home.
Benjamin Moore is one of my favorite paint manufacturers. They have some really amazing colors, in fact some of my favorite colors of all time are from BM.
*This post contains affiliate links. For more details see my full disclosure.
What color is Sage Green?
Today I want to go through the best sages. Before we get into that we should discuss what is sage green!
Sage is a green that has a heavy dose of gray in it. It's not a bright green like mint green, it's a subdue color that gives a wash of subtle color.
If you are into color psychology then you know that anytime you add gray to a color it mellows that color out a bit. That helps translate into a more mellow room and the feeling of more relaxation.
How to know if a paint color is right for you?
The best way to judge if a color is good for you then you will want to put a swatch on the wall and look at it over a few days. Look at it in different lights and decide if you really like it.
You can do this by getting a sample from the paint store and using a brush to put it up on the walls, but then you are left with a can that you can't do anything with. Those samples are used with poor-quality paint and aren't meant for use on your walls permanently.
I recommend going with Samplize. They are a company that will send you a 12X12 peel-and-stick swatch of a paint color that you can stick to the wall. When you are done just peel it off and throw it away.
It's easy and much less messy!
The best places to use sage green.
Sage green is a great color to use almost anywhere. Here are my favorite places to use the color but if I don't list the room you want to use it in don't worry about it! It will look amazing anywhere!
Bedrooms
Bathrooms
Cabinetry in Kitchens and Bathrooms
Accent pieces of furniture
Accent walls in a bedroom or family room
The exterior of the home
I particularly like to use this color in bedrooms and bathrooms because it is so calming but it also looks amazing on furniture and cabinets.
My daughter is doing a little makeover in her room and we did an accent wall of sage and it's gorgeous! Stay tuned for the color we used and an in-progress shot of it in her room.
What colors look good with sage green?
Soft whites and lighter grays go really well with sage green. I personally used SW Pure White with a sage on the walls but I also think BM Chantilly Lace is a great choice.
If you are a fan of the color wheel then you know that colors on the opposite side tend to go well together. The opposite side of sage green would be pink. A bold pink or blush would look great with sage.
Reds are also on the other side of the color wheel. I would use reds and pinks in small doses such as in accessories. You can always add or take away that way if it's not enough or too much.
I love when sage is paired with wood tones, especially light or natural wood tones. I am working on a headboard right now in that exact tone!
The Best Benjamin Moore Sage Green Paint Colors
October Mist
October Mist is Benjamin Moore's Color of the Year for 2022! So it's only fitting that I include it here in the list of best sage paint colors. Honestly it's probably one of my favorite sage green colors.
This color is the perfect blend of green and gray. It's a mid-toned sage with an LRV of 46.54. This color not only brings the feel of nature into your home but it uplifts your home and makes you feel happy.
Get a sample of October Mist from Samplize!
Saybrook Sage

Saybrook Sage is very similar to October Mist but it leans a tad more towards the green side, aloe green to be specific. It has an LRV of 45.46 so it also is a mid-toned sage but a smidge darker than October Mist.
Get a sample of Saybrook Sage from Samplize!
Hollingsworth Green
Hollingsworth Green leans a little more towards the minty side but it does have gray in it so it's still considered a sage. Being more minty this color has green, gray, as well as blue in it.
Get a sample of Hollingsworth Green from Samplize!
Sage Wisdom
Sage Wisdom is a little bit darker than the previous two with an LRV of 43.98, still in the mid-tone range though. This color is a popular color in spas because of the relaxing vibe it has. So if you need a little calm in your home this would be a good color to choose.
Get a sample of Sage Wisdom from Samplize!
High Park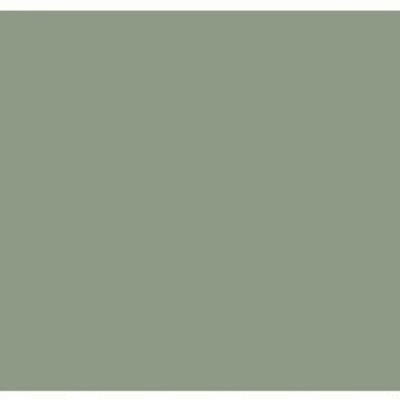 This color is so beautiful! It's definitely darker with an LRV of 30.43 so if you plan to use this one make sure you use it in a room with lots of natural light.
Get a sample of High Park from Samplize!
Night Train
Night Train is also darker with an LRV of 22.8. This color is more gray than green but still has that calming effect.
Get a sample of Night Train from Samplize!
Oil Cloth
Oil Cloth to me is a gorgeous mid-toned color that is reminiscent of an old farmhouse. It's the perfect color to promote the feeling of age and maturity. It has an LRV of 35.31.
Get a sample of Oil Cloth from Samplize!
Texas Sage
Texas Sage is definitely more green than gray but you can see how gorgeous it is. It has an LRV of 34.21.
Get a sample of Texas Sage from Samplize!
Hillside Green Hillside Green also has more green than gray but really speaks to nature. It's very lush and looks amazing on board and batten or accent walls. The LRV is 33.81.
Get a sample of Hillside Green from Samplize!
Other Sage Paint color posts you might like: