Welcome to Summer!  We made it.  Woot woot!  Now it's time to relax, put up our feet and enjoy the warm weather.  What better way to enjoy the heat than with a refreshing beverage?  I am sharing with you my favorite Summer cocktail, it's called a Paloma.  Warning, this one is soooooo good it may get you in trouble.  So please drink responsibly.
You may ask, why is this your favorite cocktail?  Well I think that the best drinks are the ones where you don't realize you are drinking alcohol.  I have never been one to just drink anything straight, no matter how high the quality.  I much prefer, to my husbands cringing, that I mix my alcohol with something.  And this drink not only tastes great but it's so refreshing.  It's the perfect Summer cocktail.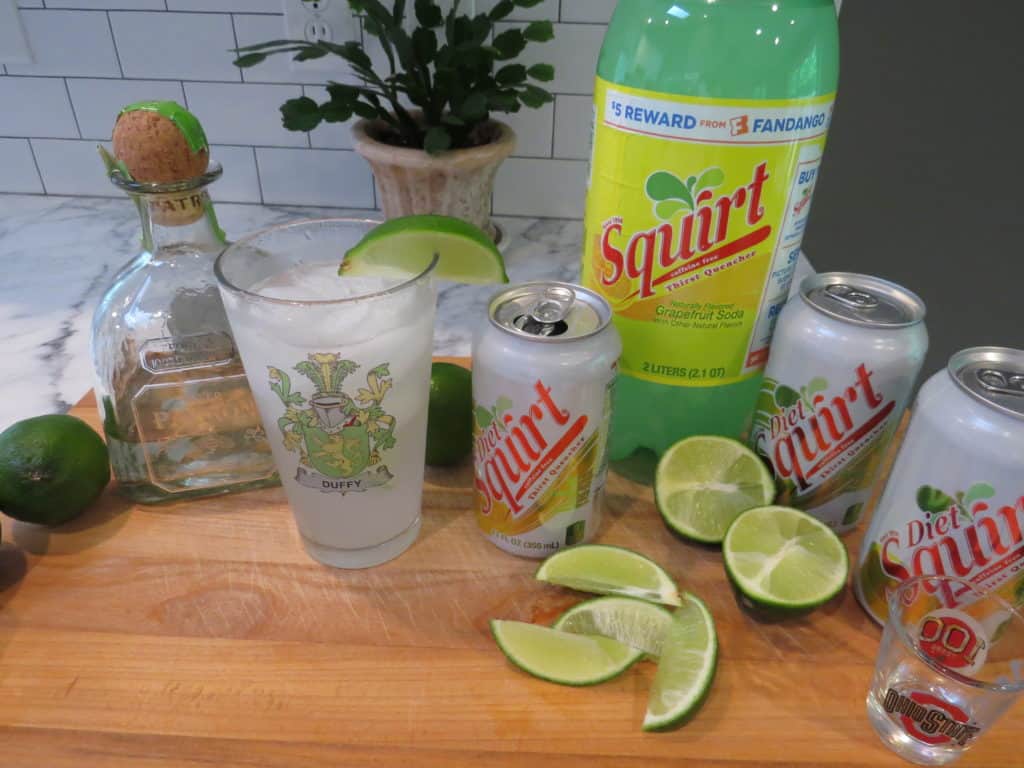 So here is the recipe:
1 shot (1 1/2 oz) tequila – I prefer Patron but you can use whatever you have on hand
wedge of lime
4-6 oz of Squirt/diet Squirt
Put ice in a glass, add tequila, lime and squirt/diet squirt…..then mix.  Isn't that simple!!!!!!!!  Another reason I love it so.
If you can't find squirt or don't like it then I have heard that you can use Fresca.  Basically squirt is a grapefruit soda, so anything similar will work.  I also like to make this with Tonic water, it doesn't have the grapefruit taste but it's bubbly.  I have heard this cocktail called a margarita….it is not a margarita.  Margaritas have an orange liquor in them and a sweet and sour mix.  Don't get me wrong, I love a good margarita but this is most definitely a Paloma.  Please give this one a try and let me know what you think.  ENJOY!!!!