Today I am sharing some of the prettiest flocked Christmas Trees in all shapes and sizes.
I just love the look of a flocked Christmas tree. It gives the look of snow on the branches and makes the holiday season so much more magical.
What is a Flocked Christmas Tree?
Flocking is the process of adding fibers to create texture. On Christmas Trees flocking adds a look of snow to a Christmas tree.
This process dates back to the 1800s when people would combine cotton and glue to create that snowy texture.
Today we have more advanced methods of flocking. There are products you can buy that will add that flocking to an existing tree. One very popular product is Snoflock. I have a post dedicated to How to Flock a Christmas Tree if you want to check out the process.
The process of flocking can be messy. By far the easiest thing to do is to purchase a tree that is already flocked.
*This post contains affiliate links. For more details see my full disclosure.
Are flocked Christmas trees out of style?
The simple answer here, absolutely not. They are very in style right now. The look a flocked Christmas tree gives your home during the holidays is truly something special.
Are flocked trees messy?
Yes, they are messy. All artificial trees tend to shed some needles. Whenever I pack up my artificial trees I have to pick up little needles and vacuum.
Flocked trees not only drop needles but they drop the flocking material. It's nothing that you can't handle though. Just run the vacuum cleaner really quickly and there you go! Easy peasy.
The best places to buy a Flocked Christmas Tree.
Amazon
Amazon has no doubt become one of our favorite places to purchase anything! What once started out with books has become one of the greatest online marketplaces for consumer products.
They carry many brands even some of the more expensive ones like King of Christmas. You will find every different kind of flocked tree you can imagine.
Wayfair
Wayfair specializes in products for your home. They have just about everything you need to decorate and function in and around your home. They have great customer service and returns are very easy. I love shopping from Wayfair.
Wayfair also has so many different options. The trees range in prices on Wayfair from fairly inexpensive to very expensive. Once you get over 7 feet the price really goes up. But the quality of these trees means they will last a long time.
Michaels
If you are interested in seeing and touching a tree then you might want to check out Michaels. I have purchased so many trees from Michaels.
Typically in November, the trees go 50% off and I find their prices to be very reasonable.
Hobby Lobby
Similar to Michaels, Hobby Lobby has tons of options and great prices. One thing I love about Hobby Lobby is their stores are nice and big so you can find Fall and Christmas products at the same time.
Big Box Stores
Places like Home Depot and Lowes are also great places to find Christmas trees. You might spend a little more but they have great quality products.
My Mom purchased her tree from Lowes and it is the prettiest tree. So if you are hands-on and want to see and touch your tree before you hit the purchase button check out your local big box store.
Prettiest Flocked Christmas Trees
Okay, time for the good stuff! Let's look at some pretty Flocked Christmas Trees!
Mini Flocked Christmas Trees
This tree has a nice burlap base so no need for a tree skirt. There are no lights on it though, but that's something that is easy to add yourself.
This tree is very affordable! It does not have lights on it but the flocking is just so pretty. You can always add your own lights.
This tree has battery operated lights which offers a lot of flexibility to where you put a Christmas tree. The lights also operate on a timer.
3-5 Foot Flocked Christmas Trees
This size tree is perfect for those living in small houses or apartments. You get the feel of a full-sized tree without losing too much space in your home.
I love the galvanized bucket on this tree. It has such a farmhouse feel. This tree is 3 feet tall with 50 warm colored lights.
This tree comes in 3 different heights so if you want to do a cluster of trees this would be a great option. This pretty flocked tree is called a pencil tree which means it's skinny! This is great for small spaces.
This tree has a really neat look. I love the (what I call) droopy pine trees. This is a prelit droopy pine tree that is thin so it doesn't take up much floor space at all.
6-7 Foot Flocked Christmas Trees
This tree is just stunning! It has tons of great reviews. It comes in 4 different heights, does not come with lights but is so full! This tree is 7 foot and you can check the price below.
This tree is 7.5 feet and is prelit. It comes with 550 warm lights and is every bit as full as the earlier tree about the same size. This one also comes in several different sizes.
This tree is also pre-lit but is different from the other two in that it's a bit slimmer and the branches are more like a fi rather than a pine. The needles are shorter but very lifelike.
9 Foot + Flocked Christmas Trees
This one is a little on the higher side price-wise but the reviews for it are amazing! 4.8 on 422 reviews, which is really great. This tree does not come with lights but comes in several sizes.
This tree is a little better price wise and it also comes with lights. I love the different types of branches on this tree. It also has some pine cones scattered throughout.
If you are looking for the mother of all Flocked Christmas Trees this one is the one! This tree is 12 feet of pre-lit flocked goodness. If you have the ceiling height then this will be a show stopper in your home.
Popular Brands of Christmas Trees
Balsam Hill is a very popular tree. I am sure you have seen the commercials on TV. What's great is you can buy Balsam Hill trees on Amazon!
Here is a like to my favorite Balsam Hill Christmas Trees on Amazon.
King of Christmas is another very popular brand. This is a brand that you see on Instagram all the time and is a favorite of bloggers. I have gathered my favorite King of Christmas trees for you to choose from on Amazon.
Here is the link to the King of Christmas Trees.

Other Christmas Related Posts: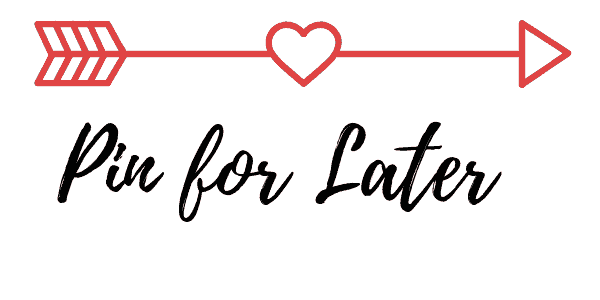 I hope you are inspired to check out Flocked Christmas Trees this holiday season. I would love to have two slender flocked trees for my dining room to flank my buffet and am excited to place my order today!