Are you looking for a vintage coffee maker to liven up your kitchen? You have come to the right place! Today I have 11 colorful and retro coffee makers that will knock your socks off!
Everything always comes back in style. It's cyclical. Just like the jeans I wore back in high school that my daughter wishes I had kept! Vintage appliances have really become popular.
One thing you will notice about Vintage Coffee Makers is they tend to be very colorful. Rarely are they in stainless steel. That's why they are so popular and fun! They really add pizzaz to your kitchen.
Retro Coffee Makers also make great gifts for the avid coffee lover!
Retro Coffee Makers
Smeg Espresso Machine
This is by far my favorite brand of retro kitchen appliances. This machine comes in six different colors and can make up to 10 cups of coffee. It also has a reusable coffee filter.
The only negative about this machine is the price, it's on the high side. But if you really love it and are a huge coffee person then go for it! It's an investment.
Nostalgia Programmable Coffee Maker
The brand name here is perfect and depicts the style of their products perfectly! This 12 cup programmable coffee maker has an automatic shut-off, a keep-warm function, a pause and serve function, and includes a reuseable coffee filter.
This machine comes just in red but the great thing about it is the price! You can't beat the price!
Ariete Vintage Kitchen Programmable Brew Time Coffee Maker
This coffee maker looks so much like a vintage jukebox to me and I love it! It comes in 2 colors, blue and beige. It has a 12 cup capacity and an automatic shut-off. If you remove the pot while it's still brewing it will pause until the pot has been returned to the plate.
This machine also has an amazing price!
Moccamaster 10 cup coffee maker
This machine comes in 9 different colors! You have the option of brewing half a pot or a full pot by the switch on the front. It's quiet and safe, shutting off after 100 minutes. It's a little bit on the pricey side but it comes with a 5 year warranty!
Ariete Vintage Espresso Coffee Machine
Another one from Ariete and they don't disappoint! This vintage machine will look great in your kitchen. It comes in 3 different colors, green, blue, and beige.
It has a frother so you can get the perfect top for your espresso. You can also use any kind of coffee in this coffee maker. It also can accommodate coffee grounds, powder, and pods! What a great bonus!
Cafe Specialty Drip Maker
This coffee maker holds 10 cups in the carafe. This amazing coffee maker is wifi enabled and can be controlled by Alexa, Google, and SmartHQ! It has been through vigorous tests and passed. It is SCA certified which means you will get a delicious cup of coffee every time.
You can also set how strong you want your coffee to one of these: Gold, light, medium and bold. It comes in white, black and stainless steel.
Chulux Single Serve Coffee Maker
This is a great option for single-serve coffee. A big issue with some single-serve machines is they don't accommodate larger cups or travel mugs. This one can fit a travel mug up to 5.3 inches tall by removing the drip tray.
This guy is great because of it's size. It can fit almost anywhere and doesn't take up much room. You can also take it with you if you want to when you travel.
Espresso Machine Loekerrt
This machine has an Italian-made 20 bar pressure pump for the perfect espresso every time. There is an adjustable milk frothing wand and overall is very beginner-friendly.
Kalorik 10 Cup Retro Coffee Maker
This machine is pretty much dummy-proof. It has a one-touch operation, a keep-warm function, and a pause function. What's really great is the price!
Cost of Retro Coffee Makers
Prices can really vary when it comes to retro coffee makers. The cheapest ones are around $50 and the most expensive can go over $500!
The more notable the brand name the higher the price. The more bells and whistles a machine has the higher the price. So you just have to decide what you want in a machine and go for it.
Size of the Machine
This can also vary greatly. One of the ones I mentioned here is small enough to travel with while most of them are really made for sitting on a table or countertop.
Brewing
Most of the machines are 10 or 12 cup in capacity. Occasionally a machine will brew a single cup.
If you can't wait to start drinking that cup of joe make sure you buy a machine that has a pause function so you don't have spilling and burning on the drip plate.
Thermal or Glass Carafe?
A thermal carafe is much better at holding the temperature so when put next to each other a thermal carafe would be better. But thermal is more expensive and most retro coffee makers come with a glass carafe.
How to Clean a Retro Coffee Maker.
Wash the carafe and reuseable filter with warm soapy water ideally after each use. Don't use anything abrasive on the drip plate. Use a damp cloth to wipe it clean.
Deep clean your coffee maker once every three months per your machine's directions.
More of My Favorites: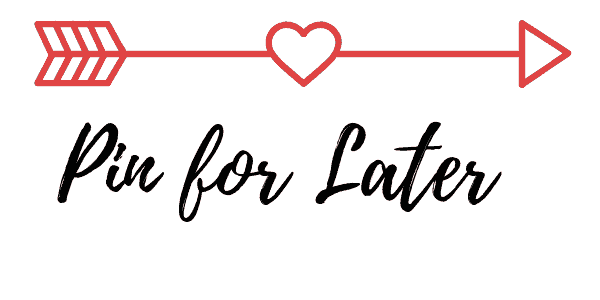 These retro coffee makers and espresso machines are so fun and really make the start of the day more enjoyable!