Dorm Room Ideas on what exactly you need for living in the dorm!
As a mother of 2 kids who have lived in the dorm I feel I am a bit of an expert at this right now. In fact my youngest is currently living in her sorority house and the room is smaller than the one she had in the dorm! It's crazy.
I am going to share my experiences with you so you don't overpay, buy something you won't need, or end up missing something that will make your life so much easier.
Dorm Room Ideas
Let's break this up into three categories, Organizational Items, Comfort Items and Make my life Easier Items. For a full post written by my daughter after the end of her Freshman year click HERE.
*This post contains affiliate links, see my full disclosure for details.
Dorm Room Ideas: Organizational Items
You are probably getting all kinds of lists of things you need. Most of the stuff on those lists are great but some are superfluous. Here are the things that my daughter used to keep herself organized.
Upright laundry bin and a separate laundry bag.
The reason I say upright is you want something that isn't going to collapse when you throw your stuff on it.
If it does collapse what are the chances you will go over and pick it up and put it in the bag properly. Slim to none, I know.
And you want a separate bag that has sturdy handles so you can carry all that laundry to the Laundry Room. Here are some ideas to get you started:
Styling Station
This is something to hold your hairdryer and flat iron. My daughter had one that hooked onto her desk or rolling cart and it kept everything within reach and altogether. This is an example of what I am talking about:
Vertical hangers for the closet.
You can get some for both shirts and pants. What's great is this allows you to bring more clothes!!! LOL, I know, everyone wants to bring more clothes…..just ask my kid!
Rolling cart
There are two kinds of rolling carts I suggest, one with drawers and one without.
The one without drawers is great! You can use it for almost anything, like toiletries, school supplies, or even food! The ones with drawers are great because you can put things in there that you don't want everyone in the room to see….(like tampons!)
These are from Target and are great options.
Dorm Room Ideas: Comfort Items
You will hear that the beds are almost all twin XL so of course, you need sheets, comforter etc. But here are some things you don't think about.
Bed cover
No one really likes to think about it but I purchased a bed cover just in case of bed bugs. Now I am pretty sure that all universities have taken precautions against these little gross things but I am a better safe than sorry kind of person.
Mattress topper
This is essentially a foam bed topper. When I was in college everyone got those egg crate things, am I dating myself. Now they make them much better! You can still get those egg crates I think, LOL, total throwback!
If your kid comes home and says they need this super expensive three-inch topper from Bed Bath and Beyond just stop! I got one for my kiddo from Kohl's for $150 before my 30% off coupon! You just cannot beat those coupons!!!!!
If you have more than one kid save it and let them all use it. My youngest is currently using the same one my oldest had and she loves it!
Rug
The dorm room floors are hard, cold, and dirty. Putting a rug in the room not only warms it up but really makes it feel more like home. Just make sure you pick up a handheld vacuum to keep it clean.
Check out my post on where to buy the best rugs online so you can pick up something nice for your dorm room.
Plug-In Scented Was Melts
Sometimes, living in a small area with another person (or persons) can get a little smelly. You cannot have candles in the dorm rooms but you can have those plug-in wax melters. I highly recommend grabbing one or two before heading to school.
Dorm Room Ideas: Things That Make My Life Easier
So these are sometimes organizational but what it comes down to is there aren't absolutely necessary but totally will make you have an easier time.
Makeup Mirror
My daughter had one with a light on it and she used it her first year to illuminate the room while her roommate was sleeping. It worked out really well. Plus the mirrors they provide kind of suck for putting makeup on.
Brita water pitcher
Water bottles can get expensive and they are VERY heavy to carry back from the store (most kids don't have cars) so it's really convenient to have a Brita water pitcher. You can use tap water and it filters it for you and you can feel good about drinking clean water.
Keurig
Colleges differ on whether you can bring a coffee pot or not. My daughter was able to bring a Keurig which is nice because with only one or two people you don't want to brew a whole pot of coffee!
Tupperware
A little trick here, take some Tupperware with you to the dining hall and fill it with some cereal or maybe some leftover burrito. Take it back and put it in your fridge and voila, midnight snack!
Dining halls close around 8 which for a college student they don't eat sometimes til 9 pm. Having a little something in the fridge keeps them from eating out all the time.
Febreeze/Lysol
Remember before we discussed the smelly factor? Yeah, Febreeze helps with that.
Remember when your kid was in Kindergarten and they got sick all the time. Welcome to college dorms! It's like a pit of germs! Lysol helps protect them from some of the other sick kids in the area.
Bonus tip*
Buy stock in command strips now! You will need a ton of them to hang things on the wall, secure an extension cord to the top bunk and many other things. Grab a multi pack, or two, before you go for move in day.
Dorm Room Ideas: The Complete Packing Guide
Okay so are you overwhelmed yet? I bet you are, and that's okay. I was completely overwhelmed when my daughter first went to college. That's why I created this Complete Packing Guide. If you wish to have it all you need to do is click here (or on the photo) and I will send it to your inbox.
Items you really don't need
Bed risers, they say you need them but most dorms have beds that are adjustable so check on that before you go buying them.
Headboards, completely unnecessary. I mean don't get me wrong, if you want to go to the expense that's fine but really you can just hang a cool tapestry, a piece of fabric or monogrammed wall plaque.
Too many pillows! Don't do it, yes they are pretty but where do they go when you go to sleep???? the floor! YUCK! You don't want to put those back on your bed after that. 😝
Remember that you don't need to bring your whole wardrobe, you will be going home before it gets that cold!
Remember to purchase storage items that are sturdy, my daughter bought these pretty fabric and cardboard boxes from Pottery Barn and they totally collapsed. Then again, she had them completely full and it took 2 people to carry them. 😂
I hope this helps you prepare for college. There is so much to do and it's a pretty emotional time for everyone. Hang in there! I promise it will be amazing!!!!!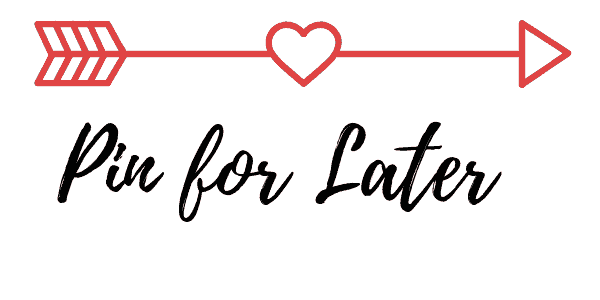 I hope you have picked up some valuable dorm room ideas for you to use and be ready for that fun move-in day!