I am so excited to share with you the best places to buy rugs online this year! I think you will find these places affordable but they have an amazing selection too!
Things are a little crazy this year and we are doing a lot of shopping online, more now than ever before. Also if you have been to a store lately they don't have a lot of selection for area rugs. They take up a lot of room and with the competition they have online, it just doesn't make sense for them to stock rugs.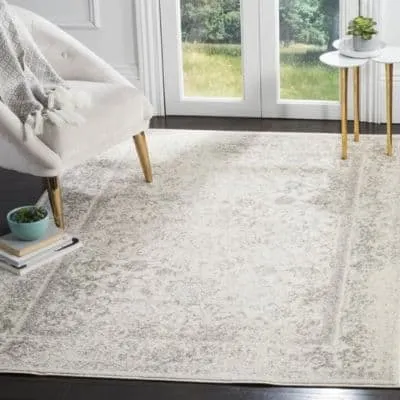 *This post contains affiliate links. For more detail see my full disclosure.
The Best Places to Buy Rugs Online
Wayfair
Wayfair has a ton of options when it comes to shopping online. You can browse through thousands of area rugs or you can use the filter to narrow the search results down.
Aside from their amazing selection Wayfair also has a great returns process. Once I had to return a rug that wouldn't fit under my front door because it's very low profile. I took it to the UPS store and within an hour I had an email that they received the shipping notice and had refunded me my money. It was so simple.
Amazon
Amazon never ceases to amaze me with its selection. They have great rugs too! Most of the time shipping is only a few days and the return process is easy peasy with Amazon. One of the great things about Amazon too is all the reviews on the products. You can really tell if a rug is good quality or not by checking out some of the reviews.
World Market
I love the selection at World Market. If you are looking for something old world or even Moroccan you can find something unique at Cost Plus World Market.
Rugs USA
What better place to shop for rugs than a store entirely dedicated to them. They have a ton of different styles and usually are running an amazing sale. They have 30 days as a return policy so you have time to decide if you really love your new rug or now.
Overstock
I love overstock because they have such amazing current products. Contrary to popular belief, probably because of their name, they do not just have leftover old products for sale. They carry current products and many times have some of the same things other popular home decor sites have.
Their rugs are top of the line and they offer very updated patterns. They also have amazing prices! You will not pay top-of-the-line prices on rugs here but you will get top-of-the-line quality.
Pottery Barn
One of my favorite stores to shop is Pottery Barn. They can however be a little expensive but I found a workaround. Shop on their PB Teen website. They have great styles there and also great prices!
Target
Oh Target, this is the one store I can go into and spend hours upon hours in. It also happens to be my youngest daughter's favorite store! And she is 19! I have bought many rugs at Target, the layered rug on my front porch as well as the rugs in my entryway. I love the selection at Target and you cannot go wrong with the prices.
Joss & Main
Joss & Main is a similar website to Wayfair, however, I think Wayfair has better prices. Even saying that the website for Joss & Main is very easy to navigate and the selection for rugs is endless. It's a great option for finding that perfect rug for your home.
Rugs.com
This is another great rub website that solely focuses on rugs. They have anything and everything when it comes to rugs. The website is easy to navigate and I think you will find they are very affordable.
Ruggable
This is a great website because all their rugs are machine washable! If you have kids or pets and feel the need to wash rugs often due to stains then this might be the place for you. Ruggable rugs are also stain-resistant and waterproof. Ruggable is really gaining in popularity and if you are wondering if they really are washable just check out their amazing reviews online. They offer area rugs in a variety of sizes and at very affordable prices.
Boutique Rugs
Boutique Rugs is a lot like Rugs USA but they have a ton of really great sales! They have a great selection and I guarantee you will find something on their website. They also offer a rewards program. The more you buy you can build up points and redeem them for discounts. You can also earn points by leaving a review and sharing on social media.
Rug Shapes and Where to Use Them
Area Rugs come in all shapes and sizes. Let's talk a little bit about where you should be using them by size.
Rectangle
Area rugs shaped like a rectangle are perfect for use in a bedroom under a bed or in a family room. When using an area rug in the family room make sure furniture is all the way on the rug or at least the front legs of it are.
Dining rooms that have long tables, whether rectangular or oval, often have a rectangle area rug under them. Just make sure that when you pull the chairs out from the table to sit down the chair will still be on the rug. This is very important.
Another place to use rectangle area rugs, smaller ones, are in entryways and front porches. Anywhere you walk into the home. Two feet by three feet is a great size, sometimes you can go up to 5X7.
Runners
Runners are great area rugs that are perfect for hallways, stairwells, and any other place you want a rug that is long. I have seen them used a lot in kitchens and bathrooms in front of sinks.
Round
Round area rugs are often used under a round table. They can be found in dining rooms and breakfast nooks as well as under round entry tables.
If you are using this under a dining table make sure that all chairs will still be on the rug even when they have pulled out a little ways from the table.
Round rugs aren't as common as rectangular ones. Make sure when you are searching online that you filter out rugs that do not come in a round shape. This will save you time and frustration.
Area Rug Pads and Why You Need One
Area rug pads are very important for a couple of reasons. First, they keep your rug firmly in place so it doesn't slide around on your floors. This is obviously a very important safety reason and a great reason to buy an area rug pad for your home.
Another reason to purchase an area rug pad is to protect your floors from getting scratched. These rug pads will prevent the back of the area rug, which can be very rough, from scratching your gorgeous hardwood floors.
Not all rug pads are made equal. I typically get mine for a local area rug store but there is also one on Amazon that is really good. This one is very similar to the one I get and you can purchase it in many different sizes.
If you can't find the exact size you need these rug pads are very easy to cut and trim to size with just your average pair of scissors.
And that's it! Hopefully, you are able to find an amazing area rug for your home from one of these online retailers. If you do please let me know what you purchased in the comments below!
Other home decor posts: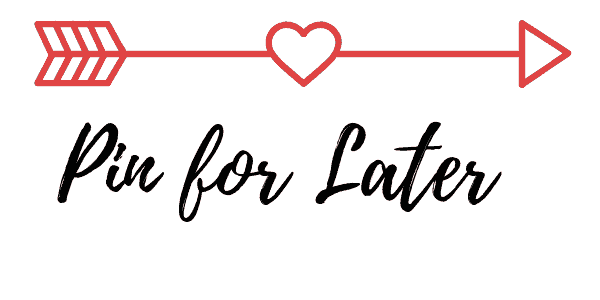 If you need to decorate your home and a new rug is on your list then you need to check out these best places to buy rugs online. No need to go into the store anymore!
The 11 Best Places to Buy Area Rugs Online