Today we are going to go through the latest trends in Kitchen Cabinet Hardware. From knobs to pulls and finishes galore, we will go through everything so you can make the best choice for your home.
You have done all the hard work, you chose the cabinets and the finishes. You replaced flooring and it's all looking amazing! Most likely you are at the end of your remodel and it's time for the finishing touches, the kitchen cabinet hardware.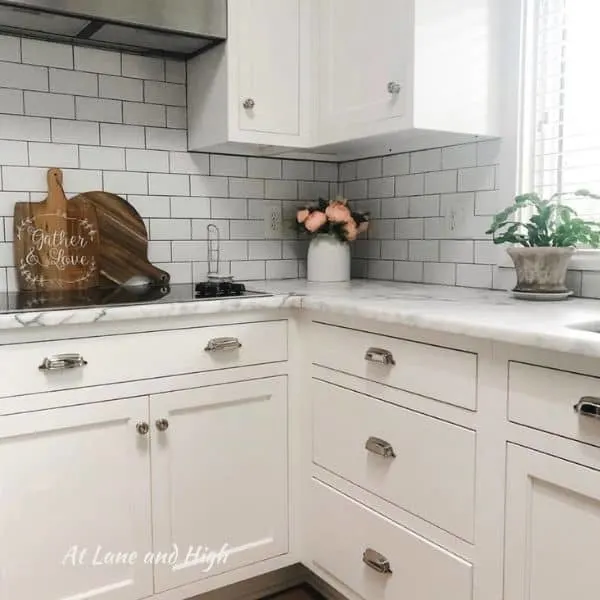 What most people don't understand is that this stage of a remodel is one of the most important for having a beautiful cohesive look to your home. Think of the cabinet hardware as the jewelry of the kitchen. You wouldn't put on this amazing outfit and then skip the earrings, no! Your kitchen cabinet hardware can make or break the look and function of your kitchen, so don't skip or skimp on this step.
*This post contains affiliate links. For more details see my full disclosure.
Kitchen Cabinet Hardware Trends
The first thing you need to do when deciding on hardware is choose a finish. Once you have the finish then it's time to decide knob or pull? What kind of knob or pull? Don't worry, we will go through all of that!
Choosing a Finish
This is the first big decision you should make.
If you don't do a lot of decorating or it doesn't come naturally to you then I suggest you go with the same finish that you chose for your kitchen faucet. That way it will all go cohesively together.
If you are really into decorating and want to go bold then you can go ahead and mix metals, in other words, choose a different finish for your hardware than you used on the faucet. If you want to go this way but don't know exactly where to start check out this post from Kris over at Driven by Decor. She goes through all the ways to mix metals for a beautiful look.
Let's go through the finishes one by one so you know what they look like.
Chrome
Think of chrome as a shiny silver color.
Chrome is so pretty and shiny but it does have some drawbacks, fingerprints. Yep, sometimes it shows fingerprints or water stains.
The upside of chrome is it's shiny and so very sophisticated.
Polished Nickel
Polished nickel looks a lot like chrome but it has a warmer tone to it. It's also so very pretty and sophisticated looking.
Unfortunately, polished nickel has the same drawbacks, it can show fingerprints and water spots.
If you see a knob or pull you like click on it to check the price. Many of them are currently on sale!

Satin or Brushed Nickel or Chrome
So you know the difference between Nickel and Chrome, Satin or Brushed basically means you still have those colors but they have been sanded and aren't shiny anymore. It has a more muted tone to it.
The upside, you still have that silver color but no fingerprints and water spots.
Negative, no shiny anymore. So you have to decide what look you want and who will be using the kitchen knobs and pulls.
Chrome, nickel, brushed nickel, and brushed chrome are all very popular in traditional decor and transitional decor. You will also see it in modern farmhouse style homes.

Gold
Gold colored fixtures have made a serious comeback in the last 5 years. And they are still a very hot trend! The gold is like the updated version of the 80s brass color. It's not quite as shiny and more saturated in color.
When I think of gold hardware I really think you can use it in almost any style decor. It's that popular. I have seen it used in a lot of modern decor but also farmhouse.

Oil Rubbed Bronze
Oil rubbed bronze is a trend that has been around for a while and I don't see it going out of style for a while. As long as modern farmhouse decor is mainstream you will see oil rubbed bronze hardware.
I personally just updated all my door knobs and hinges with oil rubbed bronze hardware for my modern farmhouse decorated home.
The great thing about oil rubbed bronze is it's a dark color with some rubbed spots on the edges like it's been used for years and years. It gives the illusion of age but is still modern and sophisticated.

Black
Black is so popular in modern design. It gives a high style sophisticated look.
Remember back in the '90s when it was cool to have a black sink or bathtub, yeah I am trying to forget it too. This is the same idea but bringing the color to the fixtures and hardware for the sophisticated look you want.

Knobs or Pulls?
Which should you choose for your cabinets and drawers, knobs or pulls? This is where most people's heads want to explode. It's so hard to decide what to put where. I am going to show you some examples of each and you can decide which look you like best.
First of all to be on trend with the latest style you do not want to put just knobs on everything. For a designer look kitchen you need to have some pulls.
You can put knobs on the cabinets and pulls on the drawers. I suggest horizontally on the drawers. This is how my kitchen is done and that's how I am planning to do my built-ins.
Another idea is to put knobs on the drawers and pulls on the cabinets. For this style, I would install the pulls in a vertical position parallel to each other.
For one more option, you can install pulls on both the drawers and doors! I know, mind blown right?! LOL. This looks really cool if you install the pulls on the drawers horizontally and on the doors vertically.
I love this look when using oversized pulls. They make a very big statement in the kitchen and this type of thing is VERY on trend this year.
Here are some beautiful kitchens utilizing these ideas.
This is a great example of oversized pulls on cabinet doors.
Great example of gold hardware and you will see pulls on the drawers and knobs on the doors. Also if you look at the white cabinets, those are actually glass knobs. I like the way she changed it up!
I really love the oversized pulls on the drawers! Very on trend!!!
Again notice the oversized pulls and on the doors they used knobs but they are very similar to the pulls. Another on trend look!
Beautiful farmhouse kitchen with black fixtures. I love the black and white look with the warmth of wood.
I love the gold on white! Also, you will see not only oversized pulls but they used them on both the doors and drawers. So pretty right?!
Related Home Decor posts: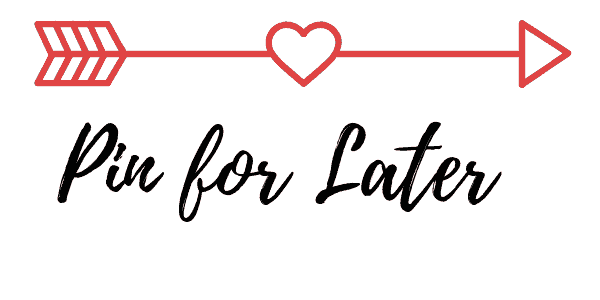 These kitchen cabinet hardware trends will be around for a while. But never fear, we will keep up on the trends together! If you have a color or style you love let me know in the comments!