Most people either love or hate white kitchen cabinets. The truth is that white is a classic and timeless color for cabinetry and today I will share the 10 best white paint colors for kitchen cabinets.
If someone says that white kitchen cabinets are trendy this year they are wrong. White kitchens have been around and popular just as long as marble has been. It's a classic look that will never go out of style.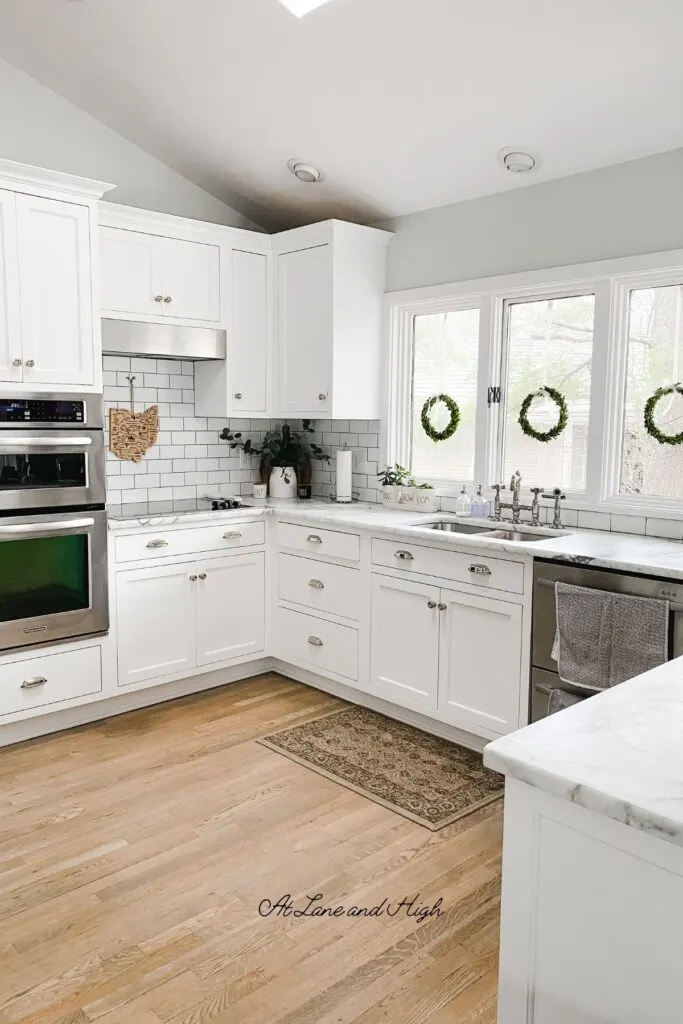 If you have a white kitchen then you know that it shows a lot of splatters, which in the kitchen happen all the time. But I have found that white is a really easy color to clean. I also love the feel of cleanliness, especially in my kitchen.
Are all whites created equal, no way. There are subtle differences in each one and we will go over them today so you are well informed as to which colors you should take a look at.
*This post contains affiliate links. For more details see my full disclosure.
How to know if a paint color is right for you.
The best way to know if a color is right for you is to get a swatch of the color and put it on the wall. Look at it over a couple of days in different lights. This will help you decide.
The paint stores will sell you a swatch of a paint color but you use very little of it and then you have this can leftover and nothing to do with it. I highly recommend you give Samplize a try.
Samplize is a company that will send you a 12×12 peel and stick sample that you can put on your wall then when you are done with it you can toss it. No mess for you to deal with at all.
Best Sherwin Williams White Paint Colors for Kitchen Cabinets
High Reflective White
Highly Reflective White is probably the truest white we will discuss and it is certainly Sherwin Williams's most white color. It has an LRV of 93 and that's probably what gave the color its name. This one is very highly reflective.
As you can see from this photo, Highly Reflective White pairs really well with marble. I love that they chose black hardware to go with it.
It doesn't feel stark at all right? That's because they have added wood tones in the floor and door that softens the bright white.
Pure White
Pure White is a gorgeous soft white paint color. It's not a stark white, it has a softness to it but it also isn't as creamy as some of its friends. It has an LRV of 84 which makes it very bright.
It's a warm white with a touch of yellow in it, although you won't see this color as yellow. The yellow undertone adds just enough warmth so it's not stark and institutional feeling.
As you can see from this photo Pure White pairs really well with the marble backsplash with is very cool-toned. It also pairs really well with the gold hardware.
Alabaster

Alabaster is a very popular color for trim, doors, and cabinetry. It's a lot like Pure White in that it has a yellow undertone, which makes it a creamy soft white. In fact, it has a bit more yellow.
As you can see Alabaster doesn't look yellow but it does pair really well with other warm tones. Notice how well it looks with the wood floors and the browns in the granite countertops.
Snowbound
Snowbound is a bright white paint color. It has no blue or yellow undertones in it which is strange for a white paint. Its undertones actually lean towards gray which makes this color very unique.
What that gray undertone does give is a bright white paint color that isn't stark white. It has a softness to it which makes it a beautiful color.
As you can see from this photo Snowbound reads as a true white and it looks amazing when paired with cool tones and warm tones.
Dover White
Dover White has strong yellow undertones which will come out more when paired with certain colors. Cool tones can really bring out the yellow so if that's not what you want make sure you pair it with other colors.
This gorgeous kitchen uses Dover White on the cabinets. They don't look yellow at all to me. The key to this color is to pair it with other warm-toned colors.
Best Benjamin Moore White Paint Colors for Kitchen Cabinets
Simply White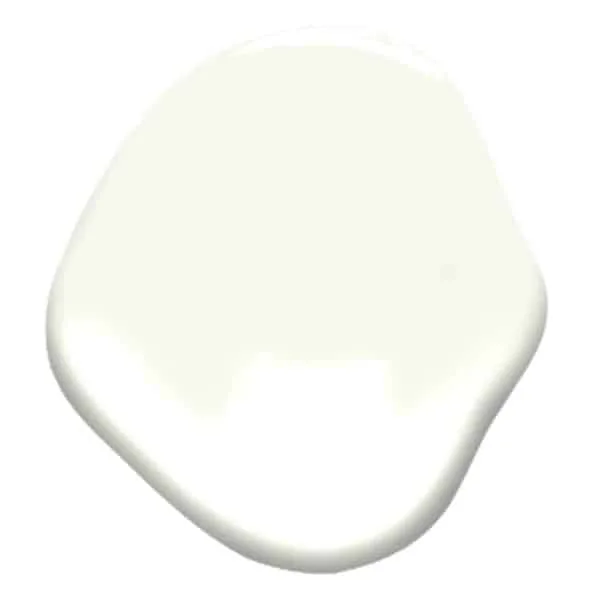 Simply White was Benjamin Moore's Color of the year in 2016 and for good reason. It's one of their most popular white paint colors.
This color is more of an off-white, not quite a cream. It's a warm white paint color that reads true white in most homes but is never stark. That's because of the undertones.
The undertones for Simply White are yellow, blue, and green. Only the faintest hint of yellow though which keeps it from being a true cream.
When paired with the cool colors in the marble the paint color on the cabinets doesn't push too yellow. They are a pretty white color without being bright and sterile.
Decorators White
Decorator's White is Benjamin Moore's most true white. It's bright and crisp. This color is a cool-toned white with undertones of purple, blue, and gray. Gray is the most prominent but when paired with the right color the purple comes through.
This gorgeous kitchen is one of my favorites. I love how the crisp white of the cabinets pops next to the paint color. And of course, it looks amazing with the marble tile backsplash.
Chantilly Lace
The LRV for Chantilly Lace is 92 which makes it a very bright paint color. This color has very neutral undertones. There is a little bit of gray in it but that only helps with the chameleon way it changes depending on the light in the room.
I love me an all white kitchen and this one is stunning. You can see how the whites go so nicely together, this is because Chantilly Lace has neutral undertones.
With the darker hardwood floors and the gray bar stools you couldn't pick a better paint color for this room.
White Dove
White Dove is a creamy paint color with hints of gray in it's undertones. That gray keeps it from looking too yellow which is a common issue with warm-toned whites.
This gorgeous kitchen has White Dove on the cabinetry and you can tell it's a pretty off-white color. It looks amazing with the wood tones in the floor and island as well as the cool tones of the counters.
Swiss Coffee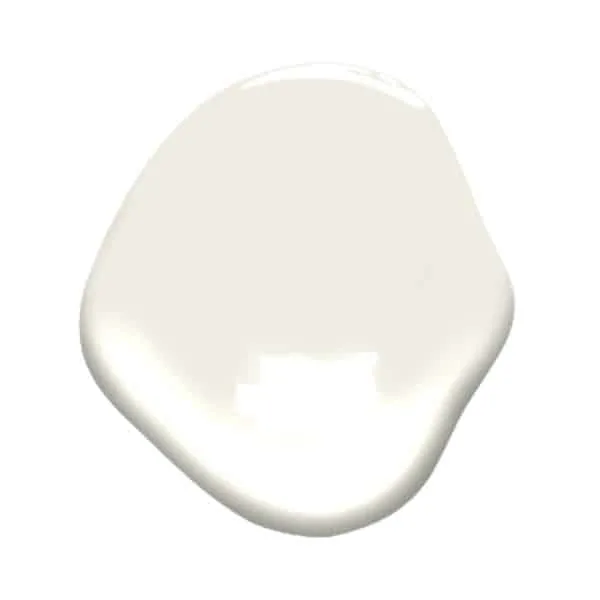 Swiss Coffee is a creamy off-white paint color that has undertones of yellow and green, only a little bit of green though. This color can sometimes look like a very light beige but because it has a high LRV it still can really brighten a room.
The great thing about this color is that it goes really well with warm tones and cool tones. I love how nice it looks with the gold hardware.
How do you avoid a sterile white kitchen?
The best way to avoid a white kitchen from looking too sterile is to add wood elements. The best way to do that is with wood floors or tile that looks like wood.
You can also add wood accents such as cutting boards, containers to hold wooden spoons, etc.
Pairing the white paint on the wood cabinets with a warmer color on the walls also helps warm up the space.
What colors go well with white kitchen cabinets?
Just about any colors go well with white, that's the beauty of white. Just make sure you keep an eye on pairing warm tones with cool tones. Lots of the colors discussed here today will work with both but make sure you take a paint sample with you when choosing backsplash and countertops.
How does lighting affect the color of cabinets?
If you are working in a room with a ton of natural light then the color of the cabinets will look very light. Typically in a north-facing room, the whites can pull more cool and in a south-facing room, they can look warmer.
Light bulbs can also affect the color of white in your home. These days light bulbs come in different lumens. The higher the lumens the cooler the light will be, the lower the lumens the warmer. So choose carefully when buying light bulbs.
What paint sheen should you choose?
For the kitchen, you will need something durable and easy to clean. You want to stay away from flat paint for anything furniture related.
Satin paint will do well on cabinetry and would be an okay choice for the kitchen but the best choice would be semi-gloss.
Semi-gloss paint will protect the wood from spills and splatters. Even spaghetti sauce splattered on white cabinets will come off. The paint will protect from moisture getting into the wood too.
Semi-gloss paint is also much easier to clean than satin or flat paint. It has a smooth surface for easier cleaning.
The best way to clean white cabinets.
I have a white kitchen and the best way I have found to clean the white painted cabinets is with a magic eraser. These things are perfect for white and clean my cabinets really well.
More Paint Posts You Might Like: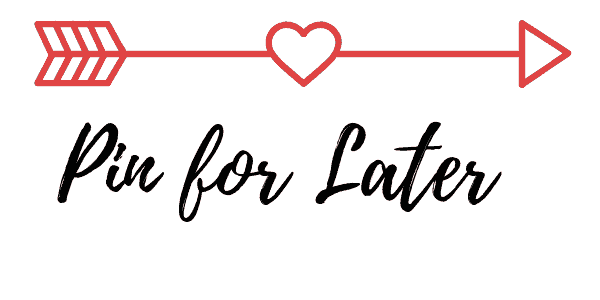 Best White Paint Colors for Kitchen Cabinets