Sage green has taken the world by storm and today I have the best Behr sage green paint colors!
I tend to talk about Sherwin Williams or Benjamin Moore but did you know that Behr has some amazing paint colors?! Behr is a manufacturer of paint that is sold at Home Depot, which is my preferred hardware store.
The colors we will discuss today are not only gorgeous but so affordable! You are going to want to paint a room sage this weekend!
*This post contains affiliate links. For more details see my full disclosure.
What color is sage green?
Sage Green is a combination of green with gray. It can be light or dark, warm or cool. The touches of gray keep the color from pulling to much warm or gray. It keeps it grounded in a more neutral tone.
What I really love about sage green is its calmness. It really brings the feeling of nature into your home and gives everything such an organic feel.
How to know if a paint color is right for you?
The best way to judge if a color is good for you then you will want to put a swatch on the wall and look at it over a few days. Look at it in different lights and decide if you really like it.
You can do this by getting a sample from the paint store and using a brush to put it up on the walls, but then you are left with a can that you can't do anything with. Those samples are used with poor-quality paint and aren't meant for use on your walls permanently.
I recommend going with Samplize. They are a company that will send you a 12X12 peel-and-stick swatch of a paint color that you can stick to the wall. When you are done just peel it off and throw it away.
It's easy and much less messy!
What colors go with sage green?
Soft whites and lighter grays go really well with sage green. I personally used SW Pure White with a sage on the walls but I also think BM Chantilly Lace is a great choice.
If you are a fan of the color wheel then you know that colors on the opposite side tend to go well together. The opposite side of sage green would be pink. A bold pink or blush would look great with sage.
Reds are also on the other side of the color wheel. I would use reds and pinks in small doses such as in accessories. You can always add or take away that way if it's not enough or too much.
I love when sage is paired with wood tones, especially light or natural wood tones. I am working on a headboard right now in that exact tone!
Where To Use Sage Green Paint Colors
Because of the calm feeling this paint color gives a room the obvious choice as to where to use it would be in a bedroom. This is one of the reasons I chose to use it in my daughter's bedroom. I wanted her to have a feeling of calm when she is in there.
But the truth is it can really be used in any room. I also really like this color in bathrooms.
The feeling of nature that it evokes makes it a great choice for offices and dining rooms as well. Can you use it in the living room? Absolutely! This paint color goes perfectly in any room.
I also really like using sage green on cabinets and islands. The sky is the limit for this color!
The Best Behr Sage Green Paint Colors
Royal Orchard
Royal Orchard is a gorgeous dark sage green that will be perfect for an accent wall or on a piece of furniture.
Morning Zen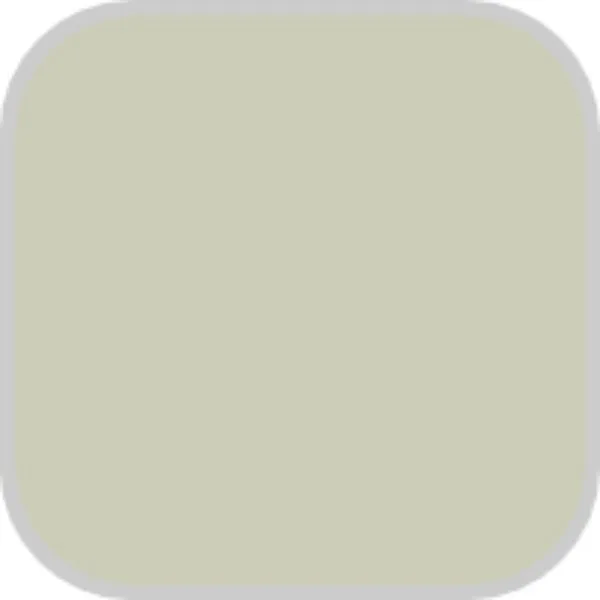 Morning Zen is a very light color and is perfect for any room. It has gray undertones but also yellow.
Jojoba
Jojoba is probably my favorite. It is the perfect mix of green and gray with a nice depth of color.
Bitter Sage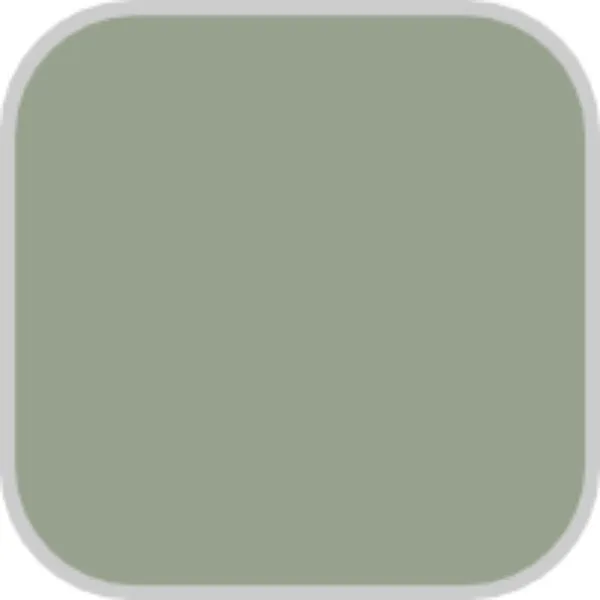 Bitter Sage is the darker version of Jojoba. It's gorgeous and would be perfect in any room that gets a decent amount of natural light.
In The Moment
Honestly In the Moment and Bitter Sage are very similar. In The Moment is slightly lighter.
Spring Hill
Spring Hill is on the warmer side with yellow undertones. Not quite as much as Morning Zen but they are there.
Woodland Sage
Woodland Sage has a lot more gray in it than the other colors. It's also a touch on the darker side. If used in the right place it's gorgeous but sometimes it can look slightly muddy. Definitely get a swatch of this one before painting a whole room.
Laurel Tree
Laurel Tree is actually more on the green side than gray. There is enough gray that it qualifies as a sage.
Natures Gift
Nature's Gift is another favorite of mine. It's more on the cooler side but has the perfect amount of gray and green to be a min-toned sage.
If you are planning to paint a room yourself then you will want to check out these DIY paint posts to help you get started and not make any mistakes:
Other Paint Posts You Might Like: