Sage green has become one of the hottest paint colors on the market. Today I want to share all the best dark sage green paint colors that you can use in your home!
Sage green is one of the top picks from designers everywhere. Both Benjamin Moore and Sherwin Williams had a sage color as their paint color of the year in 2022. That alone should tell you how popular this color has become.
What is one reason this color has become so popular? It evokes a feeling of calmness and after the events of the last couple of years, we all could use a little calmness in our lives.
Let's learn a little bit about sage green then we will get into which ones are the best dark sage colors.
What color is sage green?
Sage Green is a combination of green with gray. It can be light or dark, warm or cool. The touches of gray keep the color from pulling too much warm or gray. It keeps it grounded in a more neutral tone.
What I really love about sage green is its calmness. It really brings the feeling of nature into your home and gives everything such an organic feel.
*This post contains affiliate links. For more details see my full disclosure.
How to know if a paint color is right for you?
The best way to judge if a color is good for you then you will want to put a swatch on the wall and look at it over a few days. Look at it in different lights and decide if you really like it.
You can do this by getting a sample from the paint store and using a brush to put it up on the walls, but then you are left with a can that you can't do anything with. Those samples are used with poor-quality paint and aren't meant for use on your walls permanently.
I recommend going with Samplize. They are a company that will send you a 12X12 peel-and-stick swatch of a paint color that you can stick to the wall. When you are done just peel it off and throw it away.
It's easy and much less messy!
The best places to use dark sage green.
Sage green is a great color to use almost anywhere. What you have to keep in mind when using a dark color is not to make the room feel like a cave. You want to be mindful of the amount of natural light a room receives to determine the amount of the dark color you want to use.
Here are my favorite places to use the color but if I don't list the room you want to use it in don't worry about it! It will look amazing anywhere!
Bedrooms
Bathrooms
Cabinetry in Kitchens and Bathrooms
Accent pieces of furniture
Accent walls in a bedroom or family room
The exterior of the home
I particularly like to use this color in bedrooms and bathrooms because it is so calming but it also looks amazing on furniture and cabinets.
For a darker sage, I would probably use it on an accent wall as opposed to a whole room unless you are going for a moodier feel in the space.
What colors look good with sage green?
Dark sage is a little different than a lighter sage color but still very much the same.
Whites look amazing with this color. I would be mindful of whether you are using a cool or warm-toned sage and still with the same for the white.
A light gray also looks amazing with a dark sage but I would make sure you really use a light gray rather than a mid-toned.
Lighter-colored woods will be a great choice as well.
If you want to look at a color on the opposite side of the color wheel to be a contrasting color then I would stick with a blush color. No bold colors here.
The Best Dark Sage Green Paint Colors
The colors I am going with here are 40 LRV or less. LRV is a scale from 0-100 with 100 being the brightest white and 0 being the darkest black.
Behr Royal Orchard
Royal Orchard is a gorgeous dark sage green that will be perfect for an accent wall or on a piece of furniture.
Behr Laurel Tree
Laurel Tree is actually more on the green side than gray. There is enough gray that it qualifies as a sage.
Benjamin Moore High Park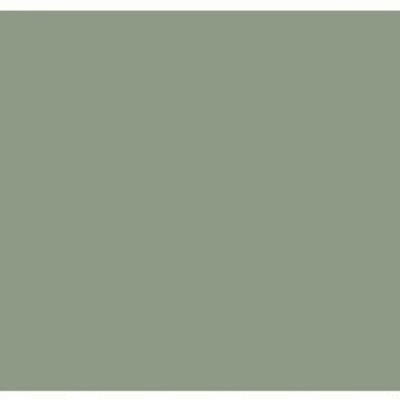 This color is so beautiful! It's definitely darker with an LRV of 30.43 so if you plan to use this one make sure you use it in a room with lots of natural light.
Get a sample of High Park from Samplize!
Benjamin Moore Night Train
Night Train is also darker with an LRV of 22.8. This color is more gray than green but still has that calming effect.
Get a sample of Night Train from Samplize!
Sherwin Williams Evergreen Fog
Evergreen Fog has been named Sherwin Williams color of the year for 2022! As you can see sage is extremely popular if both of these manufacturers have named their paint color of the year a sage green.
Evergreen Fog is a gorgeous sage that is a bit on the darker side with an LRV of 30. This color has the perfect blend of green and gray!
Get a sample of Evergreen Fog from Samplize!
Sherwin Williams Coastal Plain

This color was named appropriately because it has the feeling of sea glass and sandy shores with the water coming up over your feet. It's gorgeous!
Coastal Plain has an LRV of 37 so it's a tad darker but the calm and relaxing feeling it gives you is so worth it!
Get a sample of Coastal Plain from Samplize!
Sherwin Williams Retreat
Retreat is the darkest color we will discuss today but it's probably one of my favorites! It has the perfect blend of green and gray but with its depth of color, it is one of the best sage colors you will find.
Retreat has an LRV of 21.
Get a sample of Retreat from Samplize!
Sherwin Williams Acacia Haze
Acacia Haze is a tad greener than gray and as you can see really lightens up a room with ample natural light. It has an LRV of 32.
Get a sample of Acacia Haze from Samplize!
If you are planning to paint a room yourself then you will want to check out these DIY paint posts to help you get started and not make any mistakes:
Other Paint Posts You Might Like: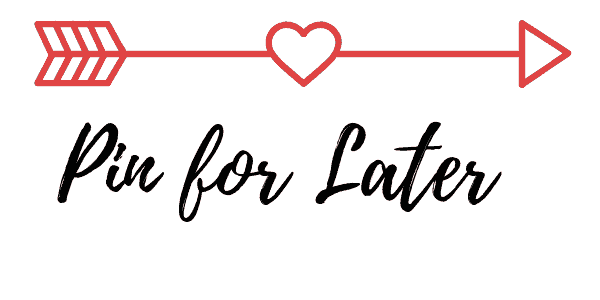 The Best Dark Sage Green Paint Colors