Today I am reviewing one of the most popular paint colors, Sherwin Williams Repose Gray. I will share all the data, undertones, and uses for this beautiful paint color.
Repose Gray has become one of the most popular paint colors. As a Real Estate Agent, I can honestly say that it has replaced Revere Pewter as the go-to paint color for selling your home.
Recently I took some clients to a local builder and when discussing paint colors they told me that they put Repose Gray in all of their model homes. It is a very universal and versatile gray that pairs nicely with just about everything.
Table of Contents
*This post contains affiliate links. For more details see my full disclosure.
What Color is Sherwin Williams Repose Gray?
Repose Gray is a true gray color. It has an LRV of 58 which makes it a medium light-light colored gray.
If you read any of my other paint posts then you know that LRV stands for Light Reflective Value, which is fancy for how much light the color reflects around the room.
Why is LRV important? Well, if you are trying to lighten up your space or keep a space from becoming too dark then you want to pay attention to this number and compare them when choosing your paint color.
Repose Gray has a touch of warmth to it but in some light can look cool. Because of its versatility, it looks really great with any decor style.
Is Repose Gray a Warm Toned Gray?
Repose has some warm undertones but is not considered a Greige color.
What is Greige? It's a combo of gray and beige. While Repose Gray has some undertones of brown it's not enough to be considered a greige.
What are the undertones for Repose Gray?
The undertones for Repose Gray are brown with a hint of purple. This addition of purple keeps the gray from being a greige and can be a little on the cool side in certain light.
Is Sherwin Williams Repose Gray for you?
Every paint color looks different in every home. In my home, greige paint colors look muddy and cool-toned grays look blue! Don't even get me started on how many shades of white there are.
That being said, how do you choose the right color for you? Get a sample and put it on your wall. Look at the colors over the course of a few days in different lights.
You can get samples from the paint store or you get one from Samplize. Samplize offers a 12×12 inch peel and stick sample of any Sherwin Williams and Benjamin Moore paint color. This product is not messy and provides exactly what you need to choose the perfect color.
Repose Gray VS. Agreeable Gray
Repose Gray is slightly lighter than Agreeable Gray, it is 2 points lighter on the LRV scale. This difference is barely perceptible.
Agreeable Gray has more beige undertones in it than Repose Gray which makes AG a true greige paint color while RG is not.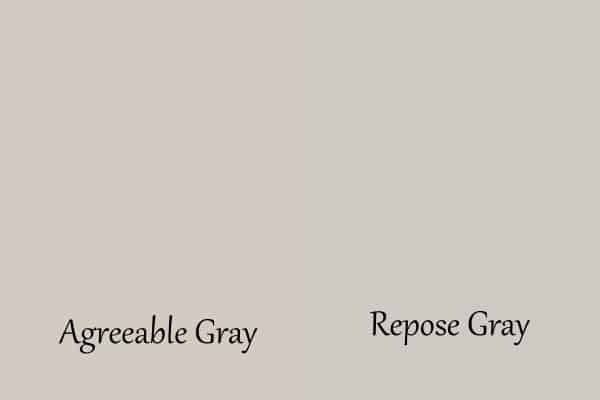 Repose Gray VS. Revere Pewter
Revere Pewter is slightly darker than Repose Gray with a lot more brown undertones.
SW Revere Pewter is definitely a greige paint color and in some lights can look brown/green or dare I say muddy on the walls. Typically in south-facing rooms, this can happen (I speak from experience on this one!)
Because of this and the fact that Repose Gray has both warm and cool undertones it has become the go to color for trying to sell your home.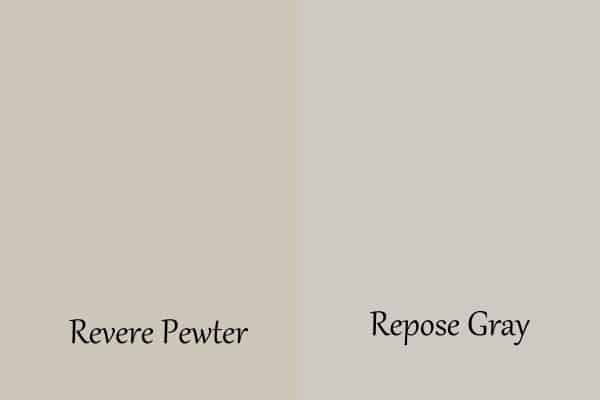 What White goes well with Repose Gray?
When choosing coordinating paint colors I love to take a look at the paint strip. You can see that Eider White is the lightest color on the strip which means it is the perfect white to pair with Repose Gray.
Painting Guide
Here is the complete guide for everything you need to know to paint a room. It's a downloadable pdf you can print and use over and over again!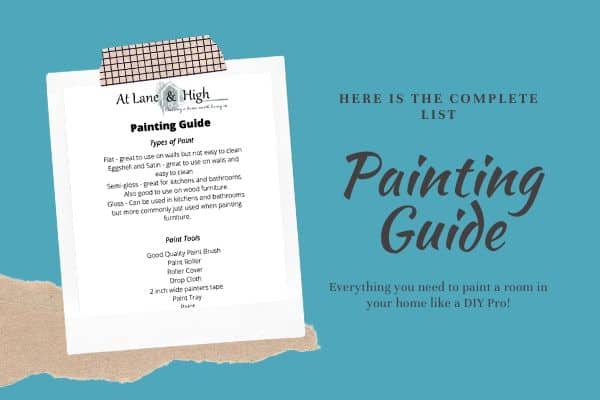 What darker colors coordinate well with Repose Gray?
Sherwin Williams Pavestone and Coral Clay are also great coordinating colors. If you go to the Sherwin Williams website they will tell you what are good coordinating colors. I also love to pair grays with Urban Bronze.
Urban Bronze is a dark, almost black color but looks like the oil-rubbed bronze finish on metal. I have it on my front door and it looks so good with the window trim and exterior color I have.
Urban Bronze also happens to be the 2021 Paint Color of the Year for Sherwin Williams!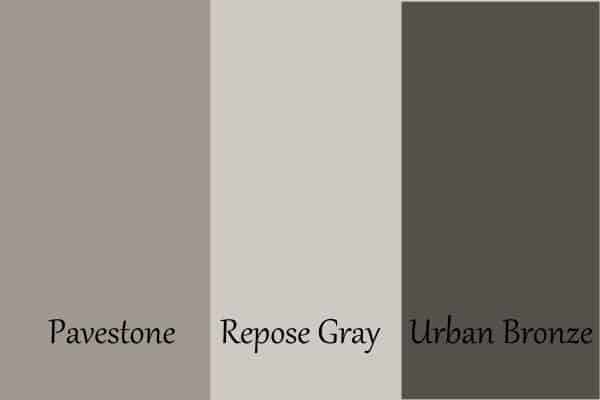 Sherwin Williams Repose Gray in different rooms
North facing light vs. South facing light
In a north-facing room Repose Gray's purple undertones come through and the color can look very cool.
In a south-facing room Repose Gray's brown undertones come through and the color looks warmer.
Repose Gray in Family Rooms
Peace and Pine Designs is a design firm that is local to me here in Columbus, Ohio. They do beautiful work and Repose Gray is one of their most requested and go to paint colors for their clients.
Repost Gray in an Entryway
I just love Jenna Kate's entryway! It's got so much natural light that the gray combined with the white wainscoting just shines! I also love that front door color, just beautiful.
Repose Gray in Kitchens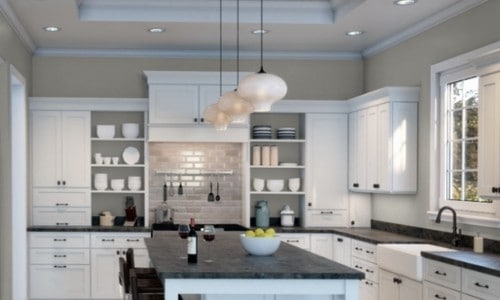 I love how the shadows show off this color against the white cabinets. You can really see how lighting makes a difference in the paint color.
Repose Gray in Bedrooms
Repose Gray is the perfect backdrop for the gorgeous tufted headboard in Erica's bedroom. It's understated but provides just enough contrast to the fabric color and furniture.
Repose Gray on the Exterior
This is just a gorgeous home! Leah from Bell Sheep Studio chose the perfect colors to show off the clean lines of her home with the natural backdrop of the trees.
Read other Paint Color Posts: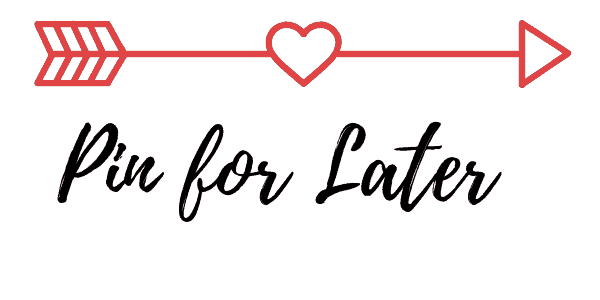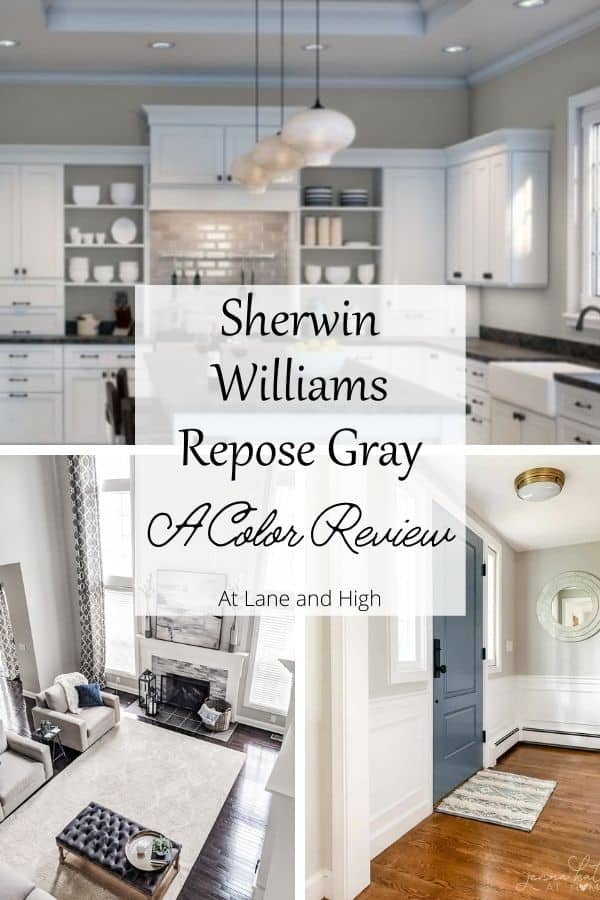 I hope you learned something about Sherwin Williams Repose Gray today. As I always say, you need to give it a test to see if it's right for your home.