Greige paint colors have taken the world by storm! They are clearly the most popular colors to use in the home and today I am sharing 13 of the best greige paint colors on the market that you should be using in your home.
Greige is basically the combination of gray and beige, you know like Brangelina! LOL. (I know, super bad joke!)
I used to rock the beige and brown look in the '90s and early 2000s. Then the trend swung towards gray and it took me a while to make the transition.
That's why I love the greige paint color because it's the perfect combination of both colors and it isn't outdated like my old beige walls were.
*This post contains affiliate links. For more details see my full disclosure.
What is LRV?
I have been working on painting my interior walls, they are too dark. Surprisingly they aren't a dark paint color, I believe they are a color match to Revere Pewter, but because I live in the trees and don't get a lot of natural light I want them to be lighter and brighter.
In order to achieve a brighter room, I need to paint with a high amount of light reflection.
LRV is short for Light Reflective Value. The short version of this definition is the amount of light reflected with a light source.
According to Wikipedia, the definition is
"In architecture, light reflectance value (LRV), is a measure of visible and usable light that is reflected from a surface when illuminated by a light source.[1] The measurement is most commonly used by design professionals, such as architectural color consultants, architects, environmental graphic designers and interior designers.
LRVs are frequently reported on paint chips or paint samples. The values are used by lighting designers to determine the number and type of light fixtures needed to provide proper lighting for interior spaces."
We use LRV in paint colors to show whether the paint reflects a lot or a little light.
Why is this useful? If you live in an area where you do not get much natural light and you want to brighten your home you are going to want a paint color with a high LRV.
The higher the number the more light it will reflect and vice versa.
This is important to some people and not to others, I mention it just in case you are trying to lighten or darken your home. Just because a paint color is light, doesn't necessarily mean it will brighten your home. If brightening is your goal, make sure you check out the paint colors LRV. It's usually on the paint chip. 😉
How to know which color is best for you.
Greige paint colors can vary greatly. The best thing to do is to get a small trial can and paint a large swatch on the wall.
Or you can check out Samplize. They send you a 12×12 inch square of your paint color that sticks to your wall and easily peels off. Look at that swatch over the course of a couple of days and see which one you like the best. Hopefully, it's obvious to you!
The Best Greige Paint Colors from Sherwin Williams
Useful Gray SW 7050
Useful gray is a medium tone greige paint color with yellow and green undertones. As you can see from the bedroom photo below it looks great with both the beige and gray colors of the window treatments and bedding. It also pairs nicely with the wood tones in the nightstands and wood floors.
Amazing Gray SW 7044
Amazing gray is considered a true gray because it can have a tendency to go both warm or cool. It is one shade darker than Worldly Gray. Both colors have a slight undertone of green.
Worldly Gray SW 7043
Wordly gray is the lighter version of Amazing Gray and is considered a true gray with a slight tendency to be warm. Again, this color has a slight undertone of green.
Dorian Gray SW 7017 – LRV 39
This greige paint color is a little on the darker side but very moody and romantic. It has a pull towards purple but still on the warm side.
Agreeable Gray SW 7029
Agreeable gray is lighter than Dorian gray but also has a hint of purple. If you don't like your paint to pull green then this is a great choice!
Make sure you check out my post dedicated to Agreeable Gray as well as the posts for Agreeable Gray's Coordinating Colors and Agreeable Gray vs. Repose Gray
Repose Gray SW 7015 – LRV 60
Repose Gray is a fabulous color with subtle undertones of brown and a touch of purple. If you are thinking of selling your home this is a great color to paint your walls for a neutral backdrop.
The Best Greige Paint Colors from Benjamin Moore
Classic Gray 1548 – LRV 74
This is the color I chose for my home office/den. I painted it and sometimes it looks beige and sometimes it looks gray depending on the time of day and light.
To see the before of my downstairs family room/teen space (that eventually turned into my home office/den) click here.
Pale Oak OC-20
This is a beautiful greige paint color that pulls a little yellow/green. Pale Oak is a stunning color that was definitely on my short list of paint colors to paint my house.
Revere Pewter HC 172 – LRV 55.51
This is by far the most popular warm gray paint color. It's also a recommended color for staging your home to sell. Revere Pewter is almost a perfect neutral, which is what makes it so popular.
Gray Owl 2137-60 – LRV 65.77
Gray Owl is one of those paint colors that can go either warm or cool depending on the amount of natural light your room receives. The more natural light the cooler the color tends to pull with a little bit of a blue undertone. But in rooms where artificial light is prominently used this color is just stunning!
Edgecombe Gray HC-173 – LRV 63.88
Edgecombe Gray is sort of in between Pale Oak and Revere Pewter when looking at the lightness/darkness with very similar undertones.
White Dove I-06 – LRV 85.38
As you can see from the LRV number White Dove is very bright! That's why it also made the shortlist for colors in my home. What it came down to was this color is almost white and very close to my baseboard color so I chose Classic Gray.
I know I only chose paint colors from Sherwin Williams and Benjamin Moore. I couldn't possibly go through all the paint lines, there are just too many. These are my favorite brands.
I like the BM colors best but I love the paint from Sherwin Williams, plus it goes on sale from time to time, unlike Benjamin Moore. You can color match at different retailers but keep in mind it will never be exactly the same as if you got it from the owners of that color.
To see all the colors of the year for 2019 from each paint brand check out this post!
Related Paint Color Posts: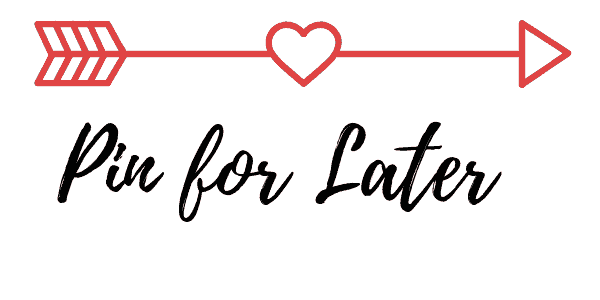 I hope you understand warm greige paint colors now and have some ideas on which one you can use in your home. When in doubt always get a sample and try it out. Happy painting!