Do you have shelves where you just can't get the decor right? Well, today I am going to give you simple steps to learn how to decorate shelves like a pro that you will be able to incorporate all over your home.
I recently finished a large project in my home, I added these built-ins in my home office/den area.
This was quite a big project and it made a huge impact on my home in providing more storage and display space for home decor. I am going to share with you the specific steps I used to add decor to these shelves.
*This post contains affiliate links. For more details see my full disclosure.
How to Decorate Shelves: Getting it all ready
The first thing you need to do is empty your shelves and gather all the decor you have at home that you think you might want to use on the shelves. Here are some things to think about adding to the shelves:
Books
Plants
Baskets or boxes
Picture frames
Candles
Decorative items
You don't just have to put books on your shelves. I used all these things on my shelves and I had all of them on hand already. There are only a couple things I actually went out and purchased, the hurricane candle holder and the gray boxes above the TV.
2. Now that you have all your things together see if you have a general color scheme. Most of the things I had were white, gray and shades of blue. I decided to go with a coastal feel with some subtle pops of bright colors.
Unfortunately, the books I wanted to store on the shelves (because I literally had nowhere else to put them) were the Harry Potter series. They are dark jewel-tone colors and definitely did not fit my color scheme. So I ordered some kraft paper on Amazon and covered my books so they fit in better with the rest of the decor!
Start Adding to the Shelves
3. Balance is key here. You need balance in color, size, and location. This is very pleasing to the eye.
So start with your larger items. Make sure you put some on each side of the shelf or each side of the built-ins to achieve that balance. Also make sure that your colors are balanced.
For example you can see that I have some very dark brown/black decor. I balanced some on each side of the TV. I also decided to use them on the top shelves of my built-ins because I already have the large TV on the bottom so by putting the dark items on top it makes the eye move all over the shelves.
4. Stagger heights of different objects next to one another. Also remember that working in odd numbers is always best.
Here you can see that I have a shelf where I have a grouping on each side. On the right, I have a grouping of 3 items, all of the different heights.
5. Let's talk about books again. You don't just need to put them vertically, you can put them on the shelf horizontally. By doing this you can use these books as bookends for the vertical books, or you can use them to prop up another decor item.
You can put the books up with the jackets on them if they fit in with your color scheme. If you take the jackets off the books usually are a solid color. You can also group them together by that color. You can do what I did and make a cover for the book or you can turn the book around where the pages show.
Other items you can add:
6. Adding texture to your shelves adds interest. I did this by using linen-like textured boxes on the shelves above the TV. I purchased them at The Container Store, they were the only thing I could find to fit the long length and short height. Plus they store a bunch of my Real Estate stuff in them!
Another way to do this is to add baskets. You can use them to store things in or you can lean them up against the back of the shelves.
7. Add greenery to give your shelves some life. If you are a green thumb then you probably have some great plants you can use but if you are a black thumb, or maybe just a brown thumb like me, you can use faux greenery instead. In this picture, I have one real and one faux.
8. Lastly you should definitely leave a little empty space. Too much and it just looks like clutter, and no one likes that.

This is the most important thing to do when decorating shelves!
9. The most important thing I can tell you to do is to use things that are meaningful to you and your family.
Family photos are a great start! I have lots of photos in frames from the last session we had with a photographer. You can also display photos from a recent holiday or family vacation.
I have a ceramic house on my shelves, my daughter made it in high school. Not only do I love it because it turned out amazing but the assignment was to put things on the house that you want to see in your future. How cool is that?!
On the other side of the shelves, I have silver coin boxes that both my girls were gifted with when they were born. They are engraved and very special to me.
Add those things that are special to you and yours, that makes all the difference when you look at your shelves later.
Where to buy more decor items:
Occasionally you will finish decorating and find that you need something for just one spot. This is what happened to me. I had one spot that needed something and I decided to buy something new for it. That's when I purchased a coastal-style hurricane lantern with a rope detail for a handle.
I also had to purchase the decorative boxes above the TV. I needed more storage for paper and cards and these were perfect.
If you some ideas on where to go to buy home decor check out my post on Where to Shop for Inexpensive Home Decor. This post has lots of great ideas on places you might not think of. But my go-to stores that are local to my home are:
Home Goods
Kirklands
At Home
Hobby Lobby
Other Decorating Posts: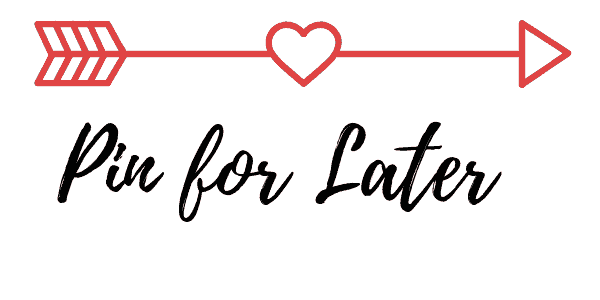 I hope you found some things to take away from this post on How to Decorate Shelves. Just remember that the only person you need to please is you! Happy decorating!