There are different kinds of grays out there and today we are going to discuss the cool side of the grays, more commonly known as blue gray paint colors.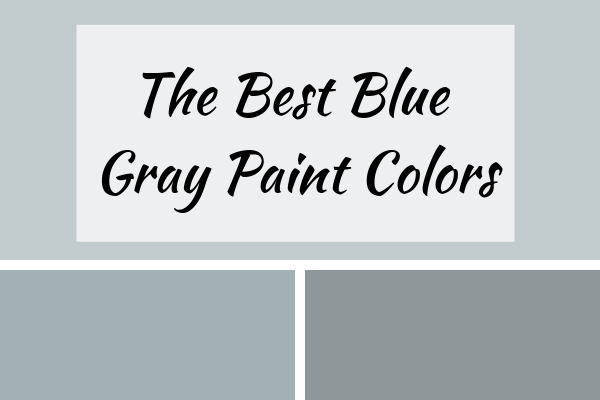 Grays have three different colors as undertones, blue, purple and green. Greige paint colors are warm and tend to pull green. Cool-toned grays tend to pull more blue, hence the term blue gray paint color.
*This post contains affiliate links, for more details see my full disclosure.
Gray Paint Colors with Blue Undertones
These blue gray paint colors are used commonly in specific types of design. To name a couple would be modern design and coastal design. With Coastal design the blue-gray gives the feeling of the ocean. And modern design tends to be more cool with the paint and decor pieces.
Blue-gray paint colors are perfect for rooms facing South. South-facing rooms get lots of sunlight all day so it's easy to infuse the cool-toned blues into this room.
Let's discuss LRV
Here is a definition of LRV from Wikipedia:
"In architecture, light reflectance value (LRV), is a measure of visible and usable light that is reflected from a surface when illuminated by a light source.[1] The measurement is most commonly used by design professionals, such as architectural color consultants, architects, environmental graphic designers and interior designers."
LRVs are frequently reported on paint chips or paint samples. The values are used by lighting designers to determine the number and type of light fixtures needed to provide proper lighting for interior spaces.
We have discussed this before in my post on the best greige colors, LRV, in a nutshell, means how much light your paint color reflects.
It doesn't mean how bright it is, bright color doesn't mean it will reflect a lot of light. This is all about the amount of light that the paint will reflect in your room.
If you have a relatively dark space and want to brighten it up, for example, I live amongst a ton of trees, then go for a paint with a high LRV. The higher the number the more light the paint will reflect.
If you have a ton of natural light coming in then you can go with a lower LRV and be just fine.
Usually, the LRV is written on the paint chip or fan deck. If you want to you can purchase a fan deck for Sherwin Williams or Benjamin Moore right off Amazon so you can see all the colors in your home without having to stand and choose colors at the store.
Best Blue Gray Paint Colors From Sherwin Williams
Gray Screen
Gray Screen is one of the most popular colors from Sherwin Williams.
Its popularity no doubt is due to its neutral color, yes it pulls more blue-gray but this color is one of the most neutral grays out there. That's why people love it so because it works in just about any room with any kind of light.

Online
Online is a more mid toned color, not too light not too dark.
As you can see from this picture it pairs nicely with the bolder colors and blends well with subtle materials like marble. This would be a great color for a coastal theme because of its ability to work so well with other colors.

Software
This color is so dramatic I just love it. If you have a room with tons of natural light then this color with lots of white accents would be stunning!
If you are looking for a dark room, such as a theater room, but don't want to go charcoal or black then this is the way to go. I love the steely blue nature of this color, perfect for an accent wall on a headboard wall in a bedroom!

Morning Fog
Morning fog is a beautiful silvery blue and has an LRV of 42. It reflects a ton of light but is a great accent color to the whites in the room.

Reflection
As you can see Reflection is a very light color and true to it's name, reflects a ton of light. The LRV for Reflection is 66 so if you have a dark room and want to brighten it, Reflection is a perfect choice.
It's almost white but when paired with white trim you can definitely see the walls have color.

Steely Gray
Steely Gray is the perfect name for this color. Its pull towards blue is apparent in this dark color.
This is my favorite of the darker colors mentioned here. It's not too dark to overwhelm a room. You could use this on all the walls or just as an accent wall.

Best Blue Gray Paint Colors From Benjamin Moore
Pebble Beach
I just love Benjamin Moore colors. Of the ones listed here I cannot tell you which I love the most.
Pebble Beach is a gorgeous cool-toned gray that has hints of the ocean in it. And the name reminds me of the time my Dad held my infant daughter at the 18th hole and she screamed her head off because she had a full diaper! 😂
Eternity
Eternity is very similar to Pebble Beach but I think it's more of a true gray, has less blue in it. This is much more neutral and therefore would work well in just about any room.

Coventry Gray
Coventry Gray is one of those colors that is like a chameleon. It changes color depending on what light is present.
I definitely recommend using a color swatch and looking at it during different times of the day to make sure you love it before purchasing a large can or two.
Gentle Gray
Gentle gray is almost silver in color and pairs really nicely with warm toned wood, as you can see from this picture below. It has an LRV of 53.9 so it reflects more than half the light in a room. The perfect choice for hallways or rooms that don't have a lot of windows for natural light.
Dior Gray
Oh Dior Gray, how I love thee! This dark cool-toned gray is stunning and perfect for an accent wall or even a piece of furniture. This color screams for a man cave too!
Nimbus Gray
Nimbus Gray is one that is almost more blue that gray. It also can change with the lighting, as you can see the paint chip looks more blue but in the room photo the color pulls more gray.
This is another one you want to try a swatch on a couple of walls throughout the day to make sure it's right for you. Honestly, though, it's such a pretty color I don't think you can go wrong with it!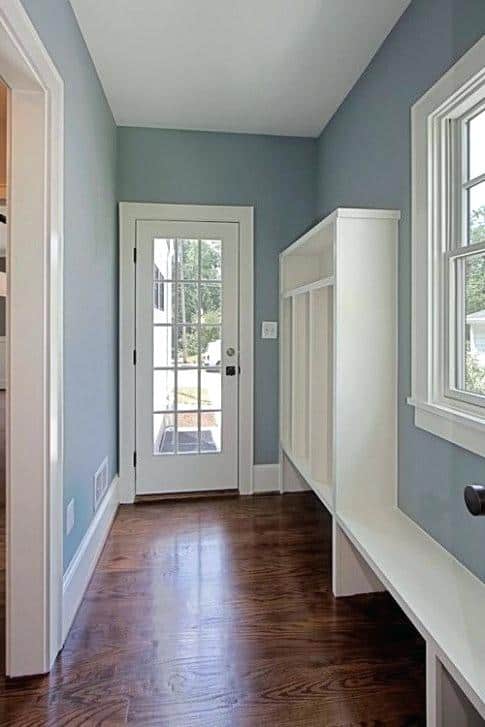 To check out how any of these colors look in your home give Samplize a try. They will send you a 12×12 inch square of whatever paint color your choose.
It's peel and stick so you can put it on your wall and look at it for as long as you like. When you have decided which color is perfect just peel them off, no damage to the walls! Here is their website, check it out!
See Related Paint Color Posts:
The Best Warm Gray or Greige Paint Colors
Sherwin Williams Agreeable Gray: Is it the Perfect Gray?
6 of the Best White Trim Paint Colors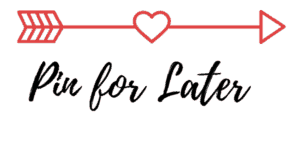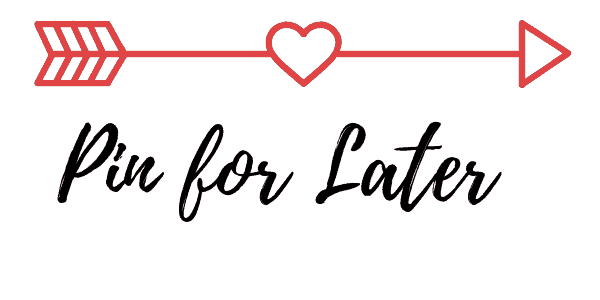 I hope you have found some inspiration here to choose the best blue gray paint color for your home. Paint is the best way to redecorate a room, and probably the most inexpensive.
Sharing is caring!