Moody rooms have become very popular so today I am sharing the best black paint colors that you can use in your home.
Black paint colors can be used on the walls, the doors, trim, cabinetry, and furniture. Moody rooms, such as bedrooms and dining rooms, have become very on-trend lately. Today I am sharing the best black paint colors from Sherwin Williams and Benjamin Moore.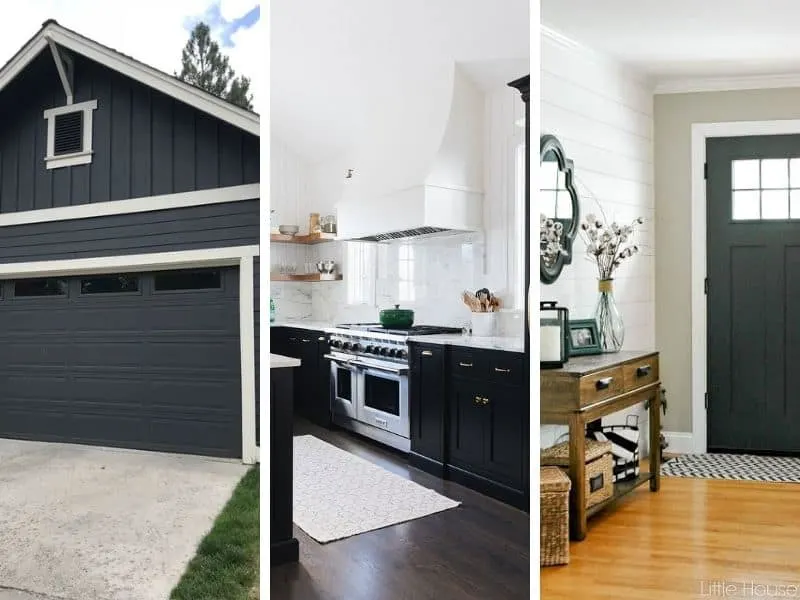 Why do I choose those manufacturers? I believe they have the best paint color choices as well as the best quality of paint. If you love Lowes or Home Depot instead don't fret! Those stores can color match just about any color from SW or BM. All you have to do is ask!
*This post contains affiliate links. For more details see my full disclosure.
How to know which paint color is right for you.
You can get small paint sample cans from the paint store but you will use a tiny amount of it and then you are left with the rest of the can. They don't use quality paint for these cans. You will not be able to use it on anything else.
Instead, I recommend checking out Samplize. It's an online store that will send you a 12 by 12-inch peel and stick piece of vinyl that is exactly the paint color of your choice. You can stick it to the wall and check the color for a few days, making sure to look at it in different lights.
When you are done move it to a different room or toss it. No mess, no fuss! It's a great product and I highly suggest giving them a try.
The Best Sherwin Williams Black Paint Colors
Let's start with Sherwin Williams. I love the quality of SW paint the best. Personally, I always use the Superpaint line. I do find that I love the colors of Benjamin Moore. What's great is they can color match each other at either store!
Tricorn Black
Tricorn black is a true black with no undertones. This paint color is a great neutral and perfect for exterior doors, shutters and trim. This is quite frankly one of the most popular blacks available.
You can pair Tricorn Black with either warm toned colors or cool toned. It looks best in rooms with not a lot of natural light. Well lit rooms can make the color fall flat and not be very interesting. In those cases use it as an accent color instead of a full room color.
Iron Ore
This is another very popular paint color. It's a very dark charcoal gray, almost black. This makes it unique because fi you are looking for something a little softer than a dark black Iron Ore is a great option.
Iron Ore has blue undertones which makes it on the cool side. If you have a room with lots of natural light you will see the blue undertones come through.

Peppercorn
Peppercorn is the third one from Sherwin Williams I will say is very popular. These are not in order of popularity, they are all three very popular for different reasons.
Peppercorn is different from Iron Ore because it falls on the warmer side of the spectrum. It has a lot of depth which makes it a lovely black color and is why it's so popular.
Caviar
Caviar is also a neutral like Tricorn Black but has a little more brown in it. They are right next to each other on the paint swatch which means they are very similar.
This color is sophisticated, as it's name suggests, and it looks amazing with warm grays and warmer whites.
Black Magic
Black Magic is a bit warmer than Tricorn Black. It has the same LRV so if you are looking for a warmer alternative this will be the best choice.
Black Magic is best used in a room with ample natural light. It's a soft black that is pretties when used in a satin or eggshell finish.
Green Black
Green Black is a mix of black and green it's a little bit lighter than the others from SW. It's very sophisticated and brings a new level of class to your space.
Green has become a very popular color recently and mixing it with black just takes it to a whole new level.
The Best Benjamin Moore Black Paint Colors
It's a little hard to find a Benjamin Moore paint store. Most of the time you will find a paint store that sells BM as one of the paint lines they offer. For example, there is a store near me called Creative Paints and they offer Benjamin Moore as well as other paint manufactures.
Soot
Soot is a moody cool black and looks great with a pop of white next to it or a light colored wood tone.
French Beret
French Beret is black with a strong blue-gray undertone. Perfect for the dark color without having to commit to a true black. Even though it has cool undertones it still plays nicely with warmer colors.
Onyx
Onyx is a black with hardly any undertones. It's a perfect color as a backdrop for colorful decor. It almost acts as a neutral allowing the decor to shine.
Black Beauty
Black Beauty is a warm black that is similar to onyx but darker. It looks great in modern as well as traditional spaces. This color has a tremendous depth of color which will create a sense of coziness in any room.
Wrought Iron
Wrought Iron is a warm dark charcoal gray that has a softness to it. It's definitely lighter than other blacks but when it stands alone it has a very nice depth to it. This is Benjamin Moores's most popular black paint color by far.
Jet Black
Jet Black is one of the darkest blacks among the Benjamin Moore selections. It has warmer undertones which makes the home feel cozy and provides the perfect back drop for decor and furniture.
The Most Popular Paint Color for Interior Doors
Wrought Iron by Benjamin Moore is by far the most popular paint color for interior doors. It's a dark charcoal gray so it's a bit softer than a true black. Because its a gray color it blends nicely with other paint colors in the home rather than being a contrast.
Other Paint Color Posts: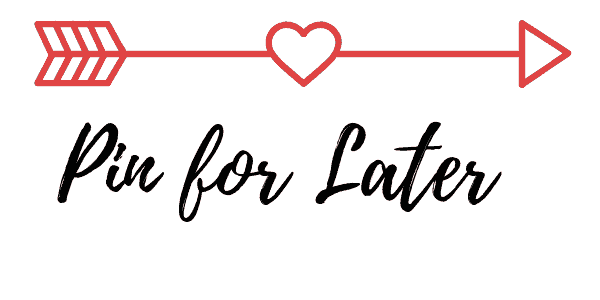 I hope you are inspired to use one of these best black paint colors in your home. I am finding the moody rooms are trending a lot lately and I am on the moody train for sure!