As a Real Estate Agent, I can tell you one of the most important rooms in your home is the kitchen. Today I am sharing tips on how kitchen staging ideas that you can do yourself for little to no money.
It's springtime and that means the housing market is on fire! Hundreds of homes are coming on the market every week and it's more important than ever to make your house stand out as the one that buyers want.
How do you make your home stand out? Home staging is the answer. Home staging is the process of making the home appealing to the entire pool of buyers. This not only helps your home sell faster, but it drives up the price because there will be more demand for your home.
*This post contains affiliate links. For more details see my full disclosure.
Kitchen Staging Ideas
Staging a home is very different than decorating a home. When you decorate you make the home yours, you add your personality. When staging a home you want to remove your personality. The goal with home staging is to make the home appealing to a wide variety of people.
Think about a model home. They have no personal items or photos. They are decorated in a neutral color scheme with the latest decor items. This is what you want to do in your home.
Cleaning
The first step in getting your home ready to sell is always cleaning. No one will want to buy your home if they can see your crumbs on the countertop or your food splatters on the stove top.
Starting with the stove and oven it's definitely time to scrub it up. If you have hard to keep clean glass electric cooktop I highly recommend this cleaner and these microfiber cloths. These are what I use on my own stovetop and they are amazing!
Weiman Cooktop and Stove Top Cleaner Kit - Glass Cook Top Cleaner and Polish 10 oz. Scrubbing Pad, Cleaning Tool, Razor, Scraper
REVITALIZE WITHOUT SCRATCHING: Non-abrasive cooktop pads help easily remove heavily burned on foods, grease & grime. Our cooktop cream uses micro-bead...
SHINE & PROTECT: Dramatically cleans, shines, and protects glass/ceramic/induction smooth top ranges. Buff with a paper towel to shine.
SAFE & EASY TO USE: Leave a streak-free shine while removing splattered food, dirt, oily residue & watermarks. Will not scratch or damage your cooktop.
USE ON: All major glass/ceramic cooktop manufactures including GE, Whirlpool, Frigidaire & Thermador. TRUSTED BRAND: Weiman is a trusted cleaning brand for...
3 PIECE SET: This bundle includes (1) Cooktop Cream, (1) Razor – (Razor is packed with the blade flipped inside for safety) and (1) Scrubbing Pad.
12" x 12" MW Pro Multi-Surface Microfiber Cleaning Cloths | Blue - 12 Pack | Premium Microfiber Towels for Cleaning Glass, Kitchens, Bathrooms, Automotive, Supplies & Products
✔️【 PREMIUM PRO MICROFIBER 】Not all Microfiber is the same, with our Pro Microfiber Towels and cloths we've created a true Premium Microfiber Towel...
✔️【 HIGHLY ABSORBENT, EASY TO CLEAN 】Clean smarter not harder. These super soft, non-abrasive microfiber cloths pack a punch. Cleans deep, but...
✔️【 MULTI-PURPOSE, SAFE FOR GADGETS 】This lint free cloth works great for cleaning all types of delicate electronic gadgets, phone screens, iPads...
✔️【 DEEP, THOROUGH CLEAN 】Not just a microfiber towel but serves great as fast drying dish cloths for your kitchen. Thoroughly removes grease,...
✔️【 MAKE CLEANING ENJOYABLE 】Add our Pro Microfiber Towels to your household cleaning supply arsenal. If you have questions/issues, feel free to...
There are a ton of DIY oven cleaning methods on the market but I like to run the self-cleaning cycle on mine. I remove the racks and clean the inside of the oven door first.
There are a ton of DIY oven door cleaning hacks as well but I haven't found one that I really like. So I tried the cleaner and microfiber cloths that I use on the stovetop and they work amazingly! If yours are really gunky it might take a bit of elbow grease but I promise you won't be sorry.
Remove everything from your countertops and give them a good scrubbing. Grab some dawn dishwashing liquid and water and give the outside of the cabinets as well as the backsplash a good washing. Remove all the grease that has built up over the years.
Countertops
This is where people differ in opinion. If you watch the real estate shows on HGTV you will see many will stage a kitchen with tons of decor and staged charcuterie boards and so on. This is great because it envokes an emotion which makes the buyer want to stay and spend time there.
This is great to do if the home is empty and no one lives there. But if the homeowners are still living in the house this is completely unrealistic. You will not have time to set up your home in this manner every time you have a showing.
I suggest keeping the countertops clean and empty as much as possible. You don't need your air fryer, instant pot, coffee maker, stand mixer and a toaster on the counters. That's too much!
Put away all the small appliances that you can. The only ones I leave out are the ones that are way too heavy to put away and bring back out, like a stand mixer. The coffee maker is another one that can stay out, as long as it's not 20 years old and falling apart. I like to stage a little coffee bar area if you have the space.
That toaster doesn't need to stay out. I know it's super inconvenient to put all these things away every time you use them but you need to make the kitchen look as big as possible. Having clear counters helps make the kitchen feel larger and kitchens sell houses.
Lighting
Having a light bright kitchen is extremely important because you do so much work in that room and you need to be able to see what you are doing easily. So how do you make your kitchen brighter?
The obvious answer is overhead lighting. If you have a huge florescent light you might want to consider buying a new fixture. They are extremely outdated and old.
Common kitchen lighting is an overhead light, or can lights, pendants over an island or peninsula, and a pendant over the sink. Just because these are common places to light the kitchen doesn't mean you have to. I don't have lighting over my peninsula and it's fine. These are just suggestions on the best places to use lighting.
Under-cabinet lights are also super cool because it helps you see what you are doing. These can be expensive to have installed but you can opt for these led strips that work off a remote and that is super cheap!
Sale
MY BEAUTY LIGHT White LED Strip Lights,16.4ft Dimmable LED Light Strip with Memory Function,300 Bright 6500K 2835 LEDs,Strong Adhesive 12v Flexible LED Rope Lights for Kitchen Cabinet Mirror Bedroom
Ultra Bright Premium SMD2835 6500K Leds: The 16.4ft led strip lighting built-in 300pcs high-quality smd2835 leds with high color rendering index, will give...
Stepless Dimming: Long press its dimmer switch's middle button to adjust its brightness to get various kinds of brightness options to satisfy your...
Extremely Flexible: The led tape light is made of FPCB board with high flexible feature, which can be bent to any shapes to fixed on any corners to satisfy...
Easy to Install: Just need to clean the installing place with our wet pads, make it dry, then stick strip light or trim it via cutting mark, use adhesive...
Safe to Use: ETL and FCC approval 12v power supply with short circuit prevention, SGS approval strip light with low heat, they ensure the safety of using...
Another option to brighten your kitchen is by paint! Dark cabinets and dark paint colors can really bring down the available light in a room. You can paint your cabinets, even your backsplash, to lighten and bring your kitchen up to date.
My friend Melissa at Create and Find painted her cabinets and backsplash so if you want a tutorial you can check out those posts for all the details.
The thing to keep in mind when considering paint colors to brighten a space is the LRV. This stands for light reflective value and it's a scale from 0-100 where the higher the number, the more light a color reflects. To brighten a room choose a paint color with at least a 60 LRV or higher.
Textiles
Keep these to a minimum when staging a kitchen. Also keep them devoid of pattern, solid colors are best. I like to go with either white, light gray, or light beige.
I recommend hitting your local Target or Home Goods and picking up one new dish towel that will be the "staging towel" and do not use it for anything else until after the house is sold. Once the house is sold you can add it to your collection of dish towels.
I love this simple neutral striped towel that I picked up from Home Goods. Folded in thirds and hanging on my dishwasher is perfect for staging your home.
Hardware
Kitchen hardware can be expensive to replace but I have a great idea on how to update existing hardware to make it on trend. The key is spray paint! You can buy all different kinds of finish colors in spray paint for metals.
Faucets can get pricey too and I have seen some people spray paint them. With the amount of water that gets on a faucet, I would rather replace it. Wayfair has a lot of great options and so do the local hardware stores. For less than $100 you can replace a broken or rusted faucet with a new one.
Adding Decor
I really hesitate to add any decor to a kitchen but if you feel like it's way to stark and needs something I think the best thing to add would be decorative cutting boards, a white pitcher of flowers, or a bowl of fruit.
Don't have a crock with cooking utensils in them. That isn't pretty, doesn't warm the space and just adds clutter to the counters.
Whatever you do DO NOT leave a knife block on the counter. This is a safety hazard, consider them weapons. Put the knives away somewhere so there are no weapons available.
I have some other posts that you might be interested in regarding home staging: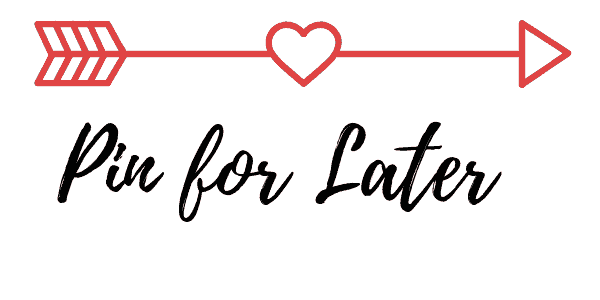 If you are getting your home ready to sell I hope you got a few tips from these kitchen staging ideas. Putting your home on the market can be pretty stressful, I hope this helps get the house sold fast so you can move on to your next dream home!