Today we will be discussing the best beige paint colors for your home. I know you are wondering why we are discussing beige paint colors, they went out of style and gray is king, right? Well, sort of. Beige is still very popular and has been making a bit of a comeback!
Back in the early 2000s, I rocked the beige and brown look. My house was warm and cozy and it was so hard to make the transition to gray.
At first, I think the switch to gray was like a pendulum, it swung to the opposite side of the spectrum. I had a hard time bringing in the cool-toned grays into my warm home.
Then things sort of swung the other way and greige paint colors became very popular. This is the happy marriage between grays and beiges.
Flash forward a few years and beige is not so taboo anymore and many people are loving the neutral warm feel of beige, but more on a neutral level.
*This post contains affiliate links. For more details see my full disclosure.
The Best Beige Paint Colors
Today we will discuss paint colors from two of the largest brands out there, Sherwin Williams and Benjamin Moore.
Another thing to discuss is the LRV of paint colors. LRV stands for Light Reflective Value. This is a scale of 0-100 that measures how much light a paint color reflects. The higher the number the more light it reflects. This is really helpful if you are trying to bring more light into a space.
To know if a color is best for you it's best to have a sample on the wall and look at it in different lights over a few days. This can get messy and expensive if you get samples from the paint store.
There is a company called Samplize that will send you a 12×12 inch peel and stick paint color so you can put it on the wall and easily remove it. They send it right to your home so you don't have to got get anything.
The Best Benjamin Moore Beige Paint Colors
Stone House
Stone house is a beautiful mid-toned beige color. It has an LRV of 49.61 which makes it in the mid-range and provides more depth of color.
In a room with lots of natural light, this color will be warm and cozy but in a room, with little to no natural light, it will become darker.
The undertones of Stone House are orange with a hint of pink. This paint color goes amazingly well with wood tones in cabinets and flooring as well as stone and brick.
Grant Beige
Grant Beige is a warm beige but not as warm as Stone House. This is a timeless color that would amazing in any decor style.
The LRV for Grant Beige is 56 so it falls on the mid to light range of paint colors.
Grant Beige has very neutral undertones but if it does pull one way it tends to pull slightly yellow. But as far as neutrals go this one is very neutral.
Manchester Tan
Manchester Tan has an LRV of 64.41 which makes it a light paint color. This is a great choice if you are trying to lighten up a space. If you have lots of dark fixtures this is a great paint color to use to make the dark fixtures pop.
Manchester Tan has slight yellow undertones but like Grant Beige it is a very true neutral. It's all in what kind of decor you have around this color. Certain reds will make the paint color look more yellow.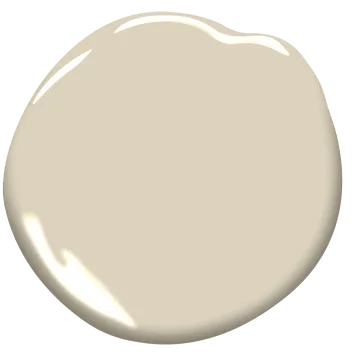 Muslin
Muslin is a warm neutral beige paint color. The undertones for Muslin are slightly orange but like Manchester Tan, it's all in what colors you pair it with.
The LRV for Muslin is 67 so this is a nice bright paint color. Of all the Benjamin Moore beiges this one is my favorite. It has a subtle dose of color without taking away from the decor around it.
Stone Hearth
Stone Hearth is part of the Classic Color Collection which makes sense because this paint color is classic and timeless.
Its LRV is 48.85 which makes it another mid-range paint color. This color has more depth of color than some of the others we have discussed.
What is unique about this color is it can pull a little gray in the right light. You could say this is a mid-toned taupe color. A beige with a bit of gray.
The Best Sherwin Williams Beige Paint Colors
Accessible Beige
Accessible Beige is probably my favorite Sherwin Williams beige paint color. It also pulls towards taupe, so it has a bit of gray in it.
Its LRV is 58 so it falls in the mid-tone to light range on the LRV scale.
There is a reason this is one of Sherwin William's most popular paint colors. This color is very neutral and light enough to brighten a room but not enough where it doesn't contrast with white trim.
Natural Linen
Natural Linen is a beautiful light paint color. It has an LRV of 66 so it falls into that light range on the scale.
This is the paint color I chose for my wine cellar. Originally the walls were a gold color and I needed to lighten them up. I chose Natural Linen because of its high LRV but also because it was very neutral. It's still a warm paint color but very neutral.
This is the paint color in my updated wine cellar. I added an antiquing glaze over the top of Natural Linen but you can still see how light and neutral this color is.
Kilim Beige
Kilim Beige is one of the warmest paint colors you will find. It is a neutral paint color that has orange and pink undertones.
The LRV of this paint color is 57 which makes it a mid-toned paint color.
Balanced Beige
Balanced Beige is a unique paint color that is a warm neutral that tends to pull gray, making it a taupe color.
Its LRV is 46 which makes it a darker version of Accessible Beige. It's a rich paint color that would look great in just about any room.
Barcelona Beige
Barcelona Beige is a warm-toned paint color that falls into the mid-range on the LRV scale. Its LRV is 47 so it has a very nice depth of color.
This color is a lot like Stone House by Benjamin Moore but not as warm-toned. I like it because it reads really neutral but has some personality in color.
Other Paint Color Posts: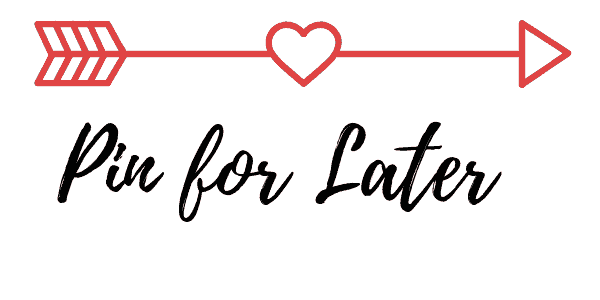 I hope you found some inspiration from these paint colors. You can still go beige but be in style and trendy! It's all about choosing the right neutral.