I simply adore blue gray paint colors and have been on a mission to transform my home with paint! Today I am sharing the best blue gray paint colors from Benjamin Moore.
The thing I love about blue gray paint colors is how calming they are and how much they can be a neutral color allowing other accessories in the room to be the star of the show.
What is a Blue Gray Paint Color?
This wording can get very confusing when you start mixing different colors together! I hear ya! So what does blue gray mean?
When you are talking about gray paint colors they tend to have blue, green, yellow, or purple undertones. Gray paint colors that have very strong blue undertones are called blue gray paint colors. These paint colors are considered cool grays because of these undertones.
These paint colors have very strong blue undertones and you can see that easily. These colors are very popular in many different home decorating styles.
*This post contains affiliate links. For more details see my full disclosure.
How to know if a paint color is right for you?
The best way to judge if a color is good for you then you will want to put a swatch on the wall and look at it over a few days. Look at it in different lights and decide if you really like it.
You can do this by getting a sample from the paint store and using a brush to put it up on the walls, but then you are left with a can that you can't do anything with. Those samples are used with poor-quality paint and aren't meant for use on your walls permanently.
I recommend going with Samplize. They are a company that will send you a 12X12 peel-and-stick swatch of a paint color that you can stick to the wall. When you are done just peel it off and throw it away.
It's easy and much less messy!
Where can you use a blue gray paint color?
The simple answer to this is really anywhere. I really like to use these types of color in rooms that you want to feel calm, which honestly might be the whole house!
Here are my favorite places to use blue gray paint colors:
Bathrooms
Bedrooms
Family Rooms or wherever the main room of the home is where everyone gathers
The exterior of the home
Furniture
Cabinets in the kitchen or the bathroom.
The Best Blue Gray Paint Colors from Benjamin Moore
Pebble Beach
Pebble Beach is a gorgeous cool-toned gray that has hints of the ocean in it. It's a little more on the gray side with more blue undertones.
Get a sample of Pebble Beach from Samplize!
Eternity
Eternity is very similar to Pebble Beach but I think it's more of a true gray, and has less blue in it. This is much more neutral and therefore would work well in just about any room.
Get a sample of Eternity from Samplize!
Coventry Gray
Coventry Gray is one of those colors that is like a chameleon. It changes color depending on what light is present. It is considered a gray but has blue undertones which gives it that cool and relaxing feeling.
I definitely recommend using a color swatch and looking at it during different times of the day to make sure you love it before purchasing a large can or two.
Get a sample of Coventry Gray from Samplize!
Gentle Gray
Gentle gray is almost silver in color and pairs really nicely with warm-toned wood. It has an LRV of 53.9 so it reflects more than half the light in a room. The perfect choice for hallways or rooms that don't have a lot of windows for natural light.
As you can see this color is called a gray but is definitely more blue than gray. It's light and bright and really a wonderful color.
Get a sample of Gentle Gray from Samplize!
Dior Gray
Oh Dior Gray, how I love thee! This dark cool-toned gray is stunning and perfect for an accent wall or even a piece of furniture.
This color screams for a man cave too! But make sure you have lots of windows if you plan to use this color on all the walls so it doesn't actually feel like a cave.
Get a sample of Dior Gray from Samplize!
Nimbus Gray
Nimbus Gray is one that is almost bluer than gray. It also can change with the lighting.
This is another one you want to try a swatch on a couple of walls throughout the day to make sure it's right for you. Honestly, though, it's such a pretty color I don't think you can go wrong with it!
Get a sample of Nimbus Gray from Samplize!
Comet
Here is what Benjamin Moore has to say about Comet:
Like the comet itself, this somewhat icy, dusty shade of gray takes its color cue from deep within the magnificent Solar System. Touches of blue and violet add to its striking depth.

Benjamin Moore
Comet has an LRV of 35 so it's not as light of a color as one would think when just looking at the paint swatch. Just make sure that the room you plan to use it in does get a decent amount of natural light.
Get a sample of Comet from Samplize!
Bachelor Blue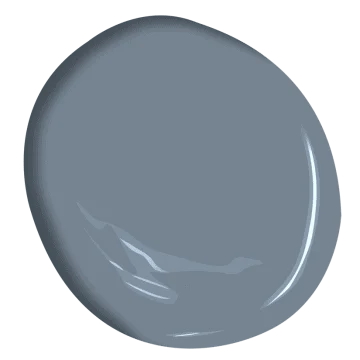 Bachelor Blue is part of the Classic Collection which completely makes sense when you look at the color. It pairs really well with classic paint colors such as reds, yellows, and greens.
I really like these mid-toned blue gray colors. This one is a perfect balance of both blue and gray for the perfect color!
Get a sample of Bachelor Blue from Samplize!
Stillwater
Stillwater is a lot like Bachelor Blue and has many of the same traits. However, this color has an LRV of 17.55 which makes it darker. But isn't it just gorgeous?!
Get a sample of Stillwater from Samplize!
Water's Edge
I really like Water's Edge. It's the perfect mid-toned blue color that is muted by that addition of gray. This color is considered a neutral because it pairs really well with just about any color.
Get a sample of Water's Edge from Samplize!
Mineral Alloy
Quite a bit darker than Water's Edge is Mineral Alloy. It's also a neutral but on the darker side, still being firmly in the mid-toned range.
Mineral Alloy is one of those colors that pairs really well with just about any wood tone. It also pops so nicely off the white trim and doorways.
Get a sample of Mineral Alloy from Samplize!
Van Courtland Blue
In a well-lit room, this color can pull much more blue than gray. If that's what you want then great! But if you are looking for more gray with hints of blue make sure you use this in a room with more artificial light than natural.
Get a sample of Van Courtland Blue from Samplize!
Do gray and blue go together?
If you made it down this far in the post then you have seen firsthand how blue and gray can go together. The truth is gray goes with just about every color!
Consider the color taupe, it's a combination of beige and gray leaning heavily on the beige side. And there is greige color. This color is similar to taupe but leans more heavily on the gray side.
I have several other posts that have examples of how colors blend with gray. Check out my green paint colors post, black paint colors post, and greige paint colors.
What goes well with the blue gray paint colors from Benjamin Moore?
Blue gray paint colors on the walls go really well with just about any other color. The one thing I would encourage you to stay away from going gray on gray.
For example, blue gray paint with gray carpeting and gray furniture is way too much gray. It will start to feel institutional or even depressing.
Adding a little beige will go a long way. However, adding white will really make your blue gray paint colors pop! I highly recommend adding a crisp white with your blue gray colors.
What accent colors go well with blue gray walls?
Like I mentioned white is an amazing color to pair with blue gray walls. Other jewel-toned colors look really well too. Green colors look really well with blue gray, and happen to be extremely trendy right now!
If you are looking for more neutrals to go with your wall color try creamy whites, navy's, and blacks.
Other posts you might like: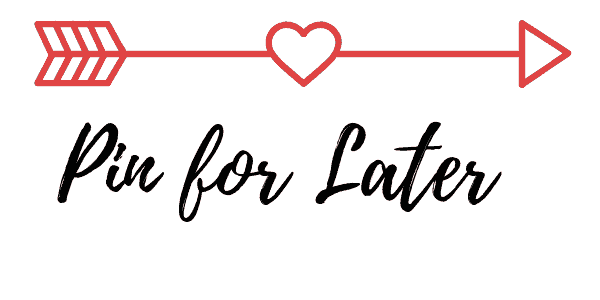 Best Blue Gray Paint Colors from Benjamin Moore