Choosing the Perfect Paint Color can be stressful and overwhelming. Today I will share the steps that you can take to choose the perfect color every time.
I get asked questions all the time about paint colors. Is this one good what goes with this color? It's so hard and overwhelming.
People say it's only paint, you can paint over it! That's totally true but who wants to do that extra work? It's not so much the cost of painting it's the time involved to redo a paint color that turned out wrong.
*This post contains affiliate links. For more details see my full disclosure.
How to Choose the Perfect Paint Color
There are several things you can do to find the perfect color. Here are some of my tried and true methods.
1. Look for Inspiration Online
The first thing I like to do is go online and get some inspiration. My favorite places to look are Pinterest and Instagram.
While on these sites, or apps, search for a paint color you are interested in or just do a broad search such as "greige paint colors".
Keep in mind that paint colors look different on your computer screen than they will in your home. This is just the inspiration you are looking for here to narrow down the choices.
2. Decide What Mood You Want the Room to Have
Believe it or not paint color can evoke different moods in you. There is a bit of psychology to it.
For example, blues and greens tend to be more calming and are great colors to use in a bedroom or bathroom.
Reds and yellows are bright and cherry and will give you more energy. These are great colors to use in kitchens.
You need to decide what kind of mood you are going for in a room. And is this something you might want to incorporate in your whole home.
If you are new to painting I have a great guide that will help you decide what materials you need, the sheen would work best, and everything else you need to know. All you need to do is click the image below!
3. Pull the Perfect Paint Color from a Decor Item
Do you have a piece of decor that you just love? Maybe a rug or a blanket that has color in it. You can pull a paint color for your room directly from that decor item.
I did this in my guest bedroom. I found these gorgeous woven baskets at Home Goods and just loved the glue gray paint color in it.
Next, I went to Sherwin Williams and picked out a ton of blue-grays, held them up to the basket, and chose the one that looked closest to it.
That is the paint color I chose to paint an antique dresser for the room.
4. Choose Your Undertones
Undertones are sneaking little things that rear their heads when you least expect it.
Paint colors can be blue, green, pink, purple, yellow, and brown. Yes I know that's a lot!
When choosing paint colors I like to choose either a warm or cool palette for the whole home. It is possible to have a warm color in one room and cool color in another and have it look amazing but if you are new to this or this paint color choosing thing freaks you out it's best to stick with one or the other.
How do you know what color undertone a paint color has? Looking at the paint strip the darkest color is the truest color. That will tell you which way a color leans.
Another good thing to do is put the paint color chip on a white piece of paper and it will give you a good indication of the undertones.
The photo doesn't show it as well as it does in real life but this color has significant pink undertones and you can really see it up against the white paper.
These colors have blue and green undertones, which makes them cool-toned. I think of the ocean when I see these paint colors.
These colors are warm-toned because they have brown and green undertones.
You should check out my post on the Best Warm-toned Grays (aka Greiges) and the Best Cool-Toned Grays if you want more info on this.
5. Try Paint Samples in Your Home
I have been painting for years now and I have amassed quite a collection of paint samples. LOL! It's a problem! But it's a really great way to know if a color looks good in your home.
Just because you like a color online and on the chip doesn't mean it will look good in your home. In my home, greige paint colors look really muddy and tend to pull a little green! Cool-toned gray paint colors pull blue so much! But helping a friend of mine choose colors for her newly finished basement led to the complete opposite results!
If you have sample cans you can put the colors on the wall but sometimes the existing color can skew how it looks. Check out my patchwork wall that is near my garage door right now. LOL. None of the colors looked right to me.
I bought a piece of poster board and used that to test the paint colors. This allowed me to take it and move it around my first floor and this gave me a much better understanding of which color would look good in my house.
I already had a ton of samples so this is the method I chose to do. If I didn't I would have chosen to go with samples from Samplize.
Samplize is a company that will send you 12×12 inch peel and stick samples that you can move around your home to see in different lights without having to do the patchwork thing link I have on my walls.
This is a great option and one I highly recommend. I just wish I had known about them before I began this paint sample journey, haha.
For more posts on Paint Colors:
The Best Paint Roller for Cabinets and Furniture
Sherwin Williams Agreeable Gray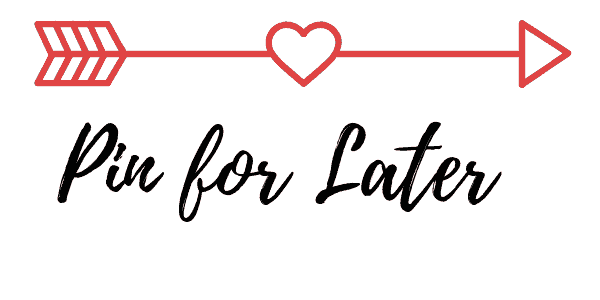 I hope this helps you in choosing the perfect paint color for your home. It doesn't have to be stressful, you can do this!