I have gathered many small kitchen storage ideas to get you organized and more functional.
The kitchen is the hardest working room in your home. If you don't have a lot of space then you probably struggle to fit everything in and get extremely frustrated!. I got your back!
*This post contains affiliate links. For more details see my full disclosure.
Small Kitchen Storage Ideas
Drawer Organization
Do you ever go for a spatula or a can opener and you rifle through the drawer and just can't find it? Yeah, me too and it's super frustrating! That's why I got these bamboo drawer organizers.
What I love about these are first, they are made of wood and therefore they don't chip and crack like plastic can.
I also bought several of them and organized my kitchen tools according to use. For example, all my baking tools are in one, wooden spoons in another, and so on.
Here are a few other options from Amazon that are similar and helpful to organize your kitchen drawers.
This one is PERFECT for organizing that junk drawer. No need to be embarrassed by that drawer anymore, we all have one. Just add some organization!
Pantry Organization
I have some ideas in a separate post for pantry organization that you can check out.
Here are some great ideas that you can implement if you don't have a lot of room.
I just love the idea of stacking your cans in this manner. You can fit a dozen or more cans in a space where normally you would only fit about 6! That's twice the storage for half the space!
If you have lots of little bags or packets or even small boxes (like rice) a great way to store them is in a basket. I like these because they are wire and you can easily see what's in the basket. Also, these are stackable!!!
Storing your dry goods in air-tight containers is great because they take up less space than the original boxes and being air-tight, they keep your food fresh longer.
Cabinet Organization
Pots and pans take up a lot of space. Here are some ways to store them that will help you take up less space.
Using this stackable pan holder will clear up tons of space and will help keep your pans from getting scratched. If you stack them on top of each other with nothing in between you run the risk of scratching that teflon coating.
For your cookie sheets and large cutting boards store them on their sides to make them accessible. This handy tool keeps your items upright on their sides and takes up less space.
I like to stack my plastic ware on top of each other but there are always lids and lids! By using this organizational tool those lids can be all stored in one place. This thing has adjustable dividers so they will fit all your plastic lids!
This is great for storing all your tin foil, saran wrap, and baggies. You can even store plastic ware lids and small cutting boards.
Counter Top Storage
I love this corner shelving unit because it has lots of areas to store your most used items but it's also pretty!
This tiered basket is great because it holds so much stuff and elevates it off your counters. You don't have to just use this for fruits and vegetables. You could stack spices in one of them or even canned goods!
How to add storage to your small kitchen.
This rolling cart is perfect to add storage to a small kitchen. Some bonus features are the butcher block top that you can cut veggies on, the hanging bar for towels, and an additional shelf on the side that you can keep some needed tools in for easy access.
Here are a couple of other options that are different sizes.
Bonus Small Kitchen Storage Idea
Small kitchen appliances are probably the worst at taking up space in your kitchen. But it's so hard to get rid of them because you just love that one recipe that you make in that appliance.
Try picking up small appliances that do double duty.
This appliance offers 10 features in 1 product! It air fries, is a convection oven, toaster, rotisserie and more.
This instant pot can not only cook as a pressure cooker but it slow cooks like a crockpot. You can also steam rice, saute and warm up food.
Related Organization posts:
The important part of organizing and storing in any small kitchen is paring down your things to those that are absolutely necessary. That is completely easier said than done but leaning on items that do double duty goes a long way.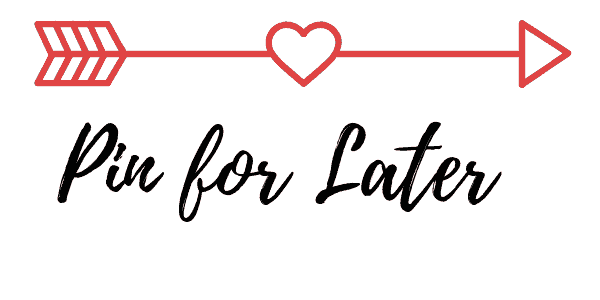 I hope you got some inspiration for some small kitchen storage ideas! There are some amazing products that will help you get that kitchen in shape so it is functional and pretty, for your home.