We did it! We made it to the final week of the $100 Room Challenge and what a challenge it was! If you aren't familiar, the whole challenge was created by Erin at Lemons, Lavender, and Laundry. The idea is to redo one room in your home, in one month for under $100. For this challenge I renovated my teen room, basically, the finished lower level family room.
This is the room in the house that is pretty much the catch-all. I think everyone has a room like this. It's where you put your second-hand furniture, maybe stack things that "need to be done". You can see all this in my before pics.
In case you missed it you can check out the other weeks in the challenge to see what happened….there was a lot that happened. I almost threw in the towel on the wood wall!
Week 1 | Week 2 | Week 3 | Week 4
*This post contains affiliate links. For more details see my full disclosure.
Teen Room Before
Alright, here is where we started!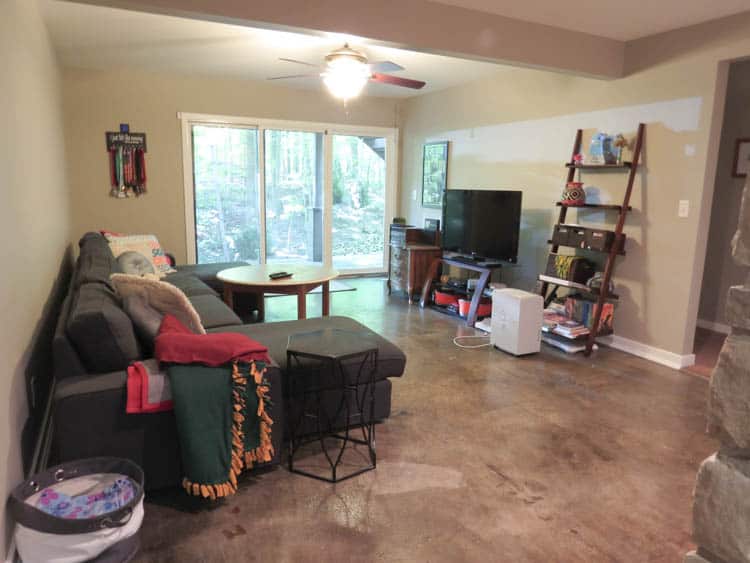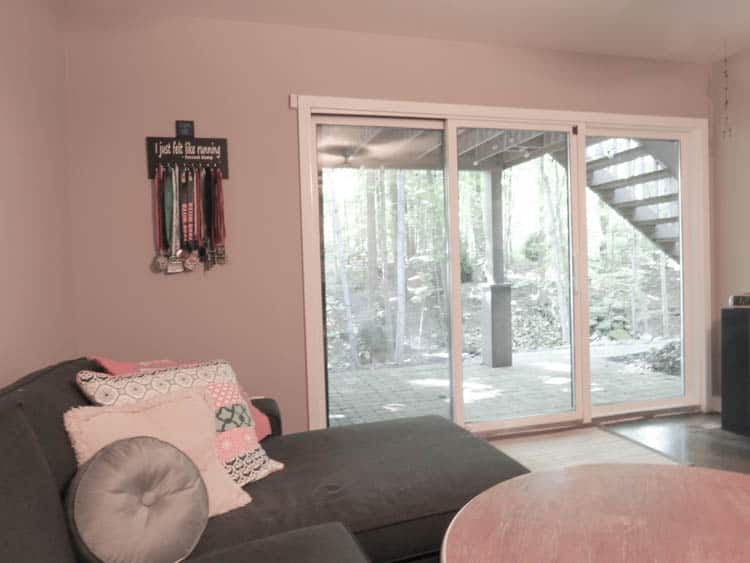 Full disclosure, this is quite frankly the hardest room in my home to photograph! It is so dark and for the after pictures, it was pouring rain….absolutely no natural light at all! 😥
Teen Room After
So after refinishing the coffee table, creating a wood wall, replacing the leaning shelves and adding some decor…here are the after pics!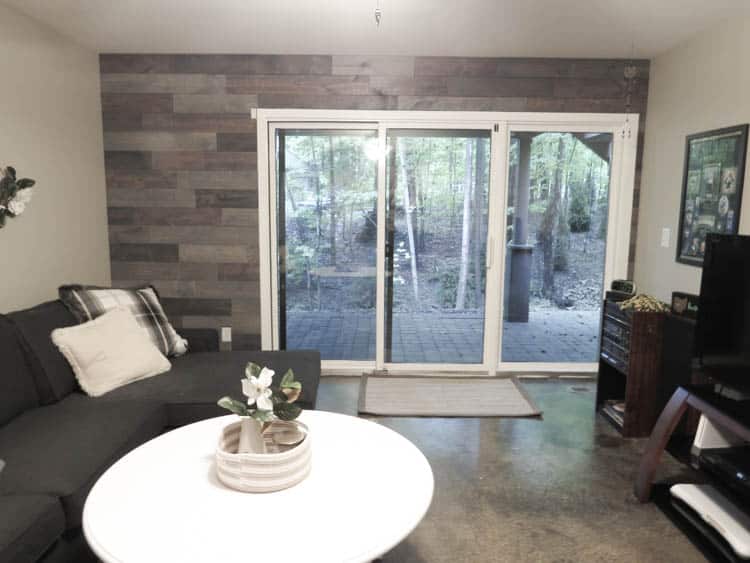 Here is the wood wall! I am so stinking happy with the way it turned out!
This was the sofa table hanging out behind my couch in my family room. I have known for a while that it didn't fit the space but just hadn't replaced it yet. Then I took a look at the stereo system that dictated this side of the room. Between that and the colors in the entertainment center, this table fits here perfectly!
Ah, the stereo that started it all!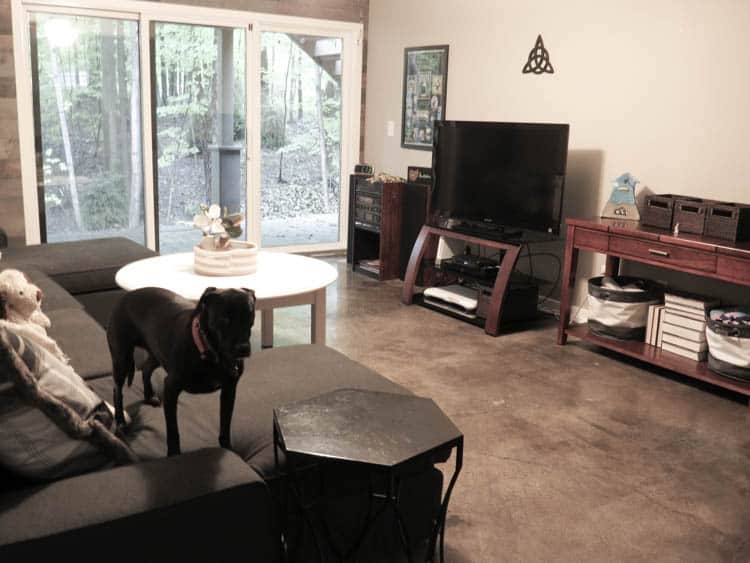 Notice the bare wall above the sofa table…I will be putting my younger daughters senior Cross Country and Track frame here, as soon as it's done. You can see my older daughters on the other side of the TV, she was a cheerleader. I am working on Erin's, I will add another pic at the bottom of this post when I have it done.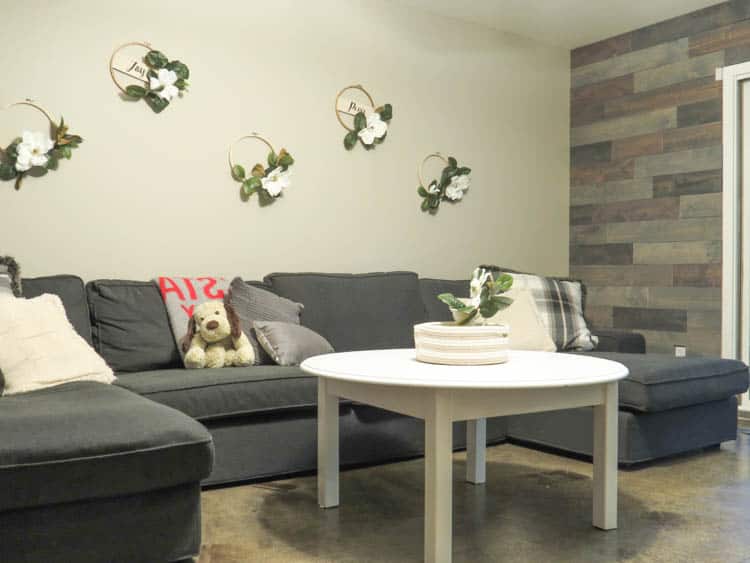 I took the hoop wreaths I used last Christmas and replaced the flowers with these white Magnolias. I bought a garland at Hobby Lobby of them and just cut it up and attached with wire. You guys, this was soooo much cheaper than buying stems would have been!
Since this is the teen room I decorated with the colors of their high school, green and gold….with a little added color of an Ohio State blanket. Gotta add my Buckeyes! I would like to add a carpet to this room but my daughter doesn't want one so I will leave it for now.
Teen Room Costs
Okay, so lets get down to brass tax…..what did this room cost.
Wood – $56.64
Magnolia Garland – $16.11
Basket for coffee table – $8.59
Pitcher – $10.74
Total = $92.08
I returned some wood that I didn't use and all the paint and stain I already had from other projects. So I am pretty happy with the final product. I think it was a pretty big transformation.
I will be doing a post on how exactly I did this wood wall very soon. I will link it here as soon as it's done. Until then you can check out the farmhouse laundry room I created last January for the $100 Room Challenge and the Fixer Upper Inspired coffee bar last September.
Please let me know what you think in the comments. Is this a space you would hang out in if you were a teenager?