I am absolutely thrilled to finally share my Farmhouse Style Laundry Room with you! We were very lucky to have gotten an extra week, thank you January for having 5 Wednesdays this year!
Erin at Lemons, Lavender, and Laundry started this challenge and I was very inspired by her Farmhouse Laundry Room. The whole idea of the challenge is to renovate one room, in one month, for under $100 and I can't wait to share with you all I did.
In case you missed them here are the other posts for this challenge:
WEEK 1 | WEEK 2 | WEEK 3 | WEEK 4
*This post contains affiliate links. For more details see my full disclosure.
Farmhouse Style Laundry Room: The Ugly Before
This laundry room wasn't horrible, needed some touch-up paint and the cabinet doors needed some love but aesthetically it wasn't what I wanted. And if you are in my house the laundry room is right across the hall from the main floor powder room where all my guests go, so it would be nice to have it look good in case someone sees it.
I have 4 grown people that live here (not yet ready to say they are all adults, sorry hubby! 😂) so there is a lot of laundry that gets done. Did I mention that 3 of the 4 are female, so lots of clothes get worn in one day, LOL?
So here are the before pictures:
During Renovation:
During reno you can see that I first painted all the walls white, hello brightness! Then I added the shiplap and painted it white. I am not gonna lie, this was a big job, took me all weekend to install the shiplap. Laundry rooms and bathrooms are the hardest rooms to work in because of all the fixtures and tight spaces.
\
For a pdf detailing instructions and materials click here or on the picture.
The Finished Farmhouse Style Laundry Room
This week I did a lot of little things. I sanded and painted the doors, installed the new handles. Then I put spacers behind the outlet and switch then replaced the plates over them.
I went shopping and found this cute laundry sign and galvanized bucket, which is just perfect for all my lint. And let's talk about the shelf…..it is hung so masterfully. Huge shout out to my husband who hung it. He is kind of a fanatic about hanging things on the wall securely. I could put my 17 year old daughter on that shelf and it wouldn't come down! Not kidding!!!!
Other Farmhouse Style Posts:
Valentines Decor using Tiered Trays, Farmhouse Signs and Rae Dunn
Farmhouse Style Sliding Barn Doors
19 Amazing Farmhouse Style Laundry Rooms you will Want to do Laundry in!
9 Easy Ways to Add Farmhouse Style to Your Home
I am so glad I spray painted that ugly beige box that the washer hookups are in. It looks so amazing white matching the shiplap!
The DIY Laundry Sign
I want to send a huge shout out to Erin at Lemons, Lavender and Laundry because she gave me the idea to create the black laundry sign above my dryer. Erin was very lucky to get a second appearance on The Jason Show, which is a local TV show in Minneapolis. She demonstrated a project that she did in her laundry room and I recreated it with this laundry sign.
I used part of the 1X8 that I bought last week for the shelf and painted it with chalk paint. Then I printed out on a piece of paper the word laundry in my favorite font. Once the paint on the board was dry I primed the board with chalk (just rub chalk on it longways all over so you can write on it without it staying there forever).
I rubbed the back of the paper I printed the word laundry on with chalk and with a pen traced the word on the front of the paper and it transferred onto the board! I then filled it in with a chalk pen. Just an FYI, chalk pens are forever, they don't wipe off. I learned this the hard way a few years ago.
How much did I spend?
Let's get down to dollars and cents. As of last week I was at $78.78. This week I purchased the sign and galvanized bucket for a total of $12.88. I also shopped my basement storage area for a plant and glass jar I wasn't using at the time and so that brings my total for this renovation in at a whopping $91.66. Is that not amazing or what?! You see, it can be done!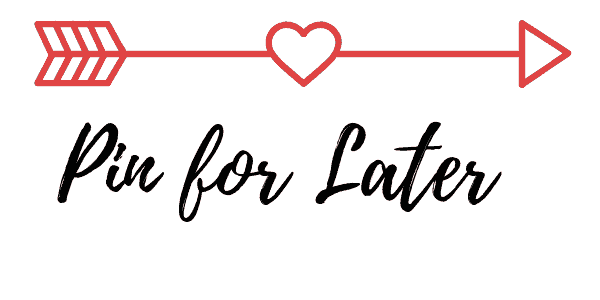 So that's my new farmhouse-style laundry room! I really hope you like it. You can check out my Fixer Upper Inspired Coffee Bar that I did in my breakfast nook for the first challenge. I hope you come back soon, the next project will have you floored………..hmmmm wonder where I am going with that???
And don't forget to check out the amazing other bloggers that have created masterful spaces!