I have tons of laundry room ideas to share with you today for my renovation this month!
I am so excited to be part of the $100 Room Challenge again and this time I am redoing the Laundry Room! Last September I renovated my breakfast nook by adding a Fixer Upper inspired coffee bar!!!! It turned out so well that I am participating again and hopefully coming up with lots of laundry room ideas that will transform my laundry area.
Many thanks to Erin over at Lemons, Lavender, and Laundry for coordinating this awesome challenge! In case you don't know this challenge is all about renovating a room in one month for less than $100.
Here are all the weeks of the challenge if you want to see what I did the other weeks too:
Week 1 (that's here) | Week 2 | Week 3 | Week 4 | Week 5
*This post contains affiliate links, see disclosure for all the details.
The Existing Laundry Room
I have more of a laundry closet, and it's dark and not very user-friendly. I had this great from facing washer and dryer but when we moved in I couldn't open the doors all the way because there just wasn't enough room.
Last year we bought new ones (not because they didn't fit but because they were on their last leg) so I opted for a top loader instead for functionality.
The lovely decor on the walls was a cheap DIY I did in my old house because I needed something to put up for selling it. I took a canvas from Michael's and some peel and stick wallpaper and voila! Instant DIY decor.
As you can see the walls are dark gray and in need of some touch ups.
Taking a close look at the doors of the cabinets you will see not only ugly hardware but they don't close properly. I think the hinges are worn out, 33 years will do that I guess.
Laundry Room Ideas
I was checking out the peel and stick wallpaper available at Target, I saw someone used it last challenge and I really liked the look of it and they have a great one that looks just like shiplap! I was upset when I saw the price, for the amount of space I was going to use it for it would have broken the bank.
Then I remembered that a coworker installed shiplap for cheap, instead of taping and mudding the new drywall he put up. So I picked his brain and now we will be installing our own shiplap, on a budget of course!
This is the plan.
Week one, paint the walls white. I don't want dark showing through the cracks in between the boards so the walls need to be painted white before I can install the shiplap.
Week two, install shiplap. I plan on using underlayment, cut at the store in 6-inch strips, pretty sure I can get away with 3 4×8 sheets. I will then install them using my brand new finish nailer!!! Can't wait to test that guy out!
Week three, paint the new shiplap.
Week four, style the space. I am thinking of putting up a shelf over the dryer and I really want to incorporate a trash can for lint. Right now I am carrying it across the house to the bathroom to throw away. And I would just love a cute Laundry sign, I may DIY this I am not sure.
Materials Needed
White paint – already have some on hand
Painting supplies – already have on hand
Decor
I have priced out some things, I am definitely getting the hardware from IKEA. For the decor, I think Hobby Lobby has some cute stuff, depends on how I am with the budget, I may have to DIY it.
And for the underlayment I priced it at Home Depot for $14 a sheet, I am going to check out Menards to see if they have it cheaper.
As far as paint supplies, I tend to buy roller covers in bulk so I don't have to run to the store all the time. And for the paint, I honestly have no idea what the finish is. I was so stupid when I used this paint the first time, I let it drip all down the front so I don't know if it's latex, semi-gloss or satin……I am just going to go with it though! Such a risk taker! 😂
So that's the plan, I hope you stick with me and come back next week to see how I am doing with all these laundry room ideas.
I truly hate painting laundry rooms, trying to get around the washer and dryer is so hard. Really is backbreaking work so I guess I should be happy that it's not a huge space! LOL, not really but that's okay.
Other $100 Room Reveals: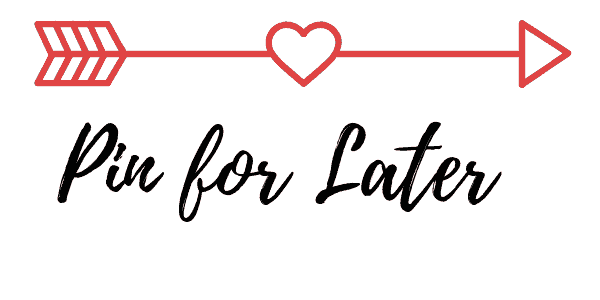 I hope you like my laundry room ideas! Make sure you come back next week to see the progress.
Please check out all the other amazing bloggers participating in this $100 Room Challenge! I promise you won't be disappointed by their talent!