Today I am taking you through all the DIY Patio Ideas on a Budget you need to transform your space and take it from drab to fab!
It's the $100 Room Challenge again and I have to send out a huge thank you to Erin at Lemons, Lavender, and Laundry for hosting this challenge. I have thoroughly enjoyed the challenge this month and I can't wait to share with you how I transformed my patio and make it a liveable space.
In case you missed any of the other weeks you can click on the link here and see what I did each week.
Week 1 – Week 2 – Week 3 – Week 4 – Week 5 (this post)
My goal was to make a space that my daughter would want to spend time on and I think I achieved that goal. She had to come home from college this past week, for a root canal (yuck!). As soon as she saw the space she said can I sit at that table and do homework! I was like YYYEEEESSSSSS!!!!!! She was very excited and that made it all worth it.
DIY Patio Ideas On a Budget
I am going to go through each step that I did to create this budget-friendly patio. At the end of each section, you can click the link to go to the tutorial on how I created each item.
Deep Clean Everything
The first thing I did was powerwash the pavers and give everything a good cleaning. The before and after is amazing!
After power washing, I added interlocking sand to fill in the cracks between the pavers so the moss didn't grow back too quickly.
To read the full tutorial click here.
Patio Table Refresh
I had this patio table that flipped over in a windstorm and the glass shattered. It was also very faded and not really very pretty anymore.
I gave the table and chairs a good coat of spray paint. Then I gathered all my leftover wood from other projects to create a new top. It has a reclaimed wood look and I think it turned out really nicely and the top did not cost me a cent!
To read the full tutorial click here.
DIY Wall Art
I had this big blank wall that needed something on it to bring in more of a living room feel. I went to the hardware store and purchased pressure treated lathe and spindles and created this wall art.
The whole thing will be getting a coat of black paint as soon as the wood dries out. It takes about a month for pressure treated wood to dry out. If you don't wait the paint or stain will not stick.
For the full tutorial click here.
DIY Patio Ideas: The Finished Product
Here is the final product which I am so happy to say turned out exactly how I wanted.
I already had the lights up, but they were so dirty. Step one of this project they got a really good cleaning.
I also already had this hanging chair. I tried to take my color cues from it. The pillows came from my pillow stash and they tie in nicely with the yellow in the chair.
Last spring I bought the last two teal citronella candles that Kroger had. I keep them both on the deck upstairs. I am one of those people who gets eaten alive by the bugs. So I brought one of the candles downstairs for the table to keep the bugs away and it also tied in nicely with the chair.
The only thing I purchased this week was mums for the pots. The one in the clay pot on the patio is a dark purple color and they are just starting to open up. I know it's placed a bit away from the main patio area but I like being able to see it from the deck, the patio, and the windows on the lower level.
The mums in the hanging baskets are a creamy yellow which I think really helps brighten the space. We don't get a ton of natural light because of all the trees. The shepherd's hook I had from my last house and have never used it in the 4 years we have lived here. No idea why not I love it so much!
I also had this Ohio State weather vane that has been sitting in my garage for 4 years, again no idea why…ugh. You don't see it as well in the photos but it's in the center of my little garden area.
The $100 Room Challenge Budget:
Here is a breakdown of what I spent each week.
I went a few dollars over budget, the total came to $104.03 and that number includes taxes. I know sales tax is different everywhere so your total if you bought the exact same things might be slightly different. If I didn't but one of the mums I would have been just under budget. I usually budget flowers into my plan though for spring as well as fall decorating.
Something Extra:
You might notice the area under the deck stairs looks a little different than in the before photos. I am not claiming this as part of the $100 Room Challenge because it has been my husbands project all summer. There was a huge tree stump there that has been slowly rotting for the 4 years we have lived here. It started to grow fungus and was just gross.
My husband started hacking away at it with an ax every weekend and eventually got the stump out as well as some pretty big roots. Then he took the level of the whole thing down a good 8 inches. He worked his tail off, all I did was take the ferns from the hanging baskets and plop them in the hole he dug. So yeah, that's all him. I cannot take credit for any of that.
Other $100 Room Challenge Reveals:
Teen Hangout Room is Finished!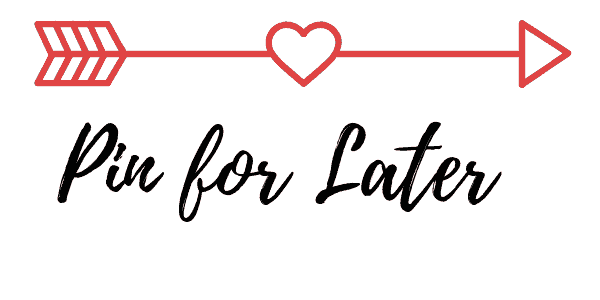 I hope you found some great DIY Patio Ideas on a Budget that you can implement in your own home. It's easy to create an outdoor living space without spending a ton of money. You just have to be creative!