Valentines Day is coming very soon and I think its so fun to decorate for it. Today I have gathered inspiration from Instagram to show you some cute Valentines Decor Using Tiered Trays, Farmhouse Signs and Rae Dunn.
To get to the original images below just click on the photo and it will take you straight to Instagram and the original photo.
Don't forget to check me out on Instagram to keep up with my day to day projects!
*This post may contain affiliate links. For more details see my full disclosure.
Valentines Decor using Tiered Trays
You will notice in this section that all three elements are used, tiered trays, farmhouse signs, and Rae Dunn. That's okay, we will just focus on the tiered trays for now.
I love tiered trays, they are so fun to decorate. There is one at Home Goods I have been eyeballing but it's so big I don't know where I would put it. Maybe I should just get it, and I will have to find a home right?! LOL
I love the little wood beads on this tiered tray. And those gnomes are everything!!!! You might notice the milk glass vase, my Grandmother has a ton of milk glass. It's so pretty with the tulips.
I love this one because there isn't a ton of red or pink but it definitely gives the Valentines vibe. And who doesn't love buffalo check! This is the perfect farmhouse tiered tray!
I think my favorite think about this display is the picture in the heart frame next to it. How sweet is that! All the little hearts with the stitching are so cute too. What a great idea to decorate a tiered tray.
This one speaks to my heart in many ways. I love the soft colors and all the greenery. It says Valentine's day without being in your face Valentines day, you know what I mean? That's how I like to decorate.
What I love about this one is the colors used! Not using a traditional color for a holiday is so fun, especially when you are using a color in the same family as here. Again, the little stitched hearts…..I need to make some of these!
This tiered tray is unique in the materials used. The rough wood with soft colors and greenery are the perfect juxtaposition. I love how it all spills out onto the table. So pretty!
Love, that's how I feel about this tray. I love the Rae Dunn pitcher, I have never seen anything like that! and the spilling greenery with the red accents. This one is neat clean and I love it!
This is exactly the tiered tray I have been eyeballing at Home Goods. Look at how big it is! You can put so much on it, like all this Rae Dunn and pretty peonies. I think the heart on the top with the wooden word love is my favorite part.
Valentines Decor Using Farmhouse Signs
Farmhouse signs will forever be popular I think. What is so cool is you can do anything and use any phrase! These that I have pictured below I have linked their Instagram account but most of them have shops where you can buy these signs. Make sure you check out their shops for anything you might like to purchase for your home!
I just love the kissing booth! I have been seeing this one everywhere this year and it's so cute!
I love the string art! My daughter made one of the state of Ohio with a heart where she goes to school and it's so cute. I wouldn't have the patience for this at all.
The red is absolutely gorgeous! I love when they put color on these signs. It really makes them stand out.
This whole display is precious. Such a good ole farmhouse look.
Again the hearts! Love the color!
Notice here we have all the elements, Rae Dunn, tiered tray and a cute sign.
Valentines Decor Using Rae Dunn
If you aren't familiar with Rae Dunn it's super popular right now in the Farmhouse realm. Rae Dunn is a type of pottery with words on them. Like Friyay or His and Hers, they are cute because you can personalize them for what your mood is or the day of the week. They are a popular collector's item and what's great is they are very inexpensive.
You can purchase Rae Dunn from Home Goods or TJ Maxx, anything you see on Amazon or Facebook is a resale and usually, they jack up the prices.
I have been hunting for these canisters! The heart one is my favorite. I also love how she put the weet and farmhouse sign on a little pedestal. Those rolling pins too! 🙌
Again the heart canister! UGH! I want one. And if you will notice I think those are little spoons in the cream cup. So cute. I love how she put the ribbon around the jars to jazz them up a bit.
So many pieces here I love. I just can't get enough of the heart canisters and now there is a pitcher with a heart! Wow! And those farmhouse signs are adorable.
This is one heck of a collection! I love all of it, especially all the red accents. And who doesn't love a good garland, especially when it says, LOVE!
You can purchase Rae Dunn at Home Goods or TJ Max. Here is a photo of a find at a local store.
Do you think it might be close to valentines day? LOL. Can you believe she put away her Christmas Rae Dunn to decorate all this for Valentine's day? That is what I call one heck of a collection. I also love those wooden hearts hanging on the wall.
Amour! Yes, I want this mug! Great farmhouse feels with the Rae Dunn, galvanized tray and the farmhouse sign.
Here is one of my favorites. I love the pink kisses on the canister! Usually, the color is always black so when I see a different color I always get so excited. These wood heart signs are also so cute! I love them. This tiered tray and the wooden riser are perfect to display all these Valentine decor.
Related Holiday Decor
A Valentines Wreath for a Special Holiday
St. Patrick's Day Decorations from the Dollar Store or Dollar Spot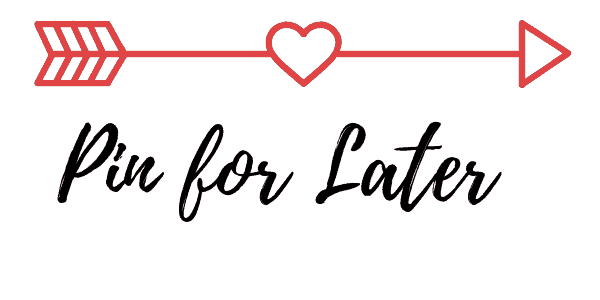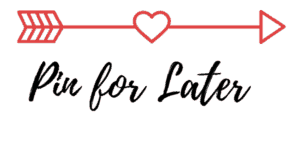 I hope you found some inspiration for some Modern Farmhouse Valentines Decor using Tiered Trays, Farmhouse signs and Rae Dunn. Please let me know which is your favorite to use in your holiday decorating in the comments!