Dollar Store St. Patrick's Day Decorations are perfect for decorating on holidays while staying on a budget.
That Dollar Spot at Target gets me every darn time! I always find at least 3 or 4 items that I have to have! Am I weird or is it the same for you?
Well I picked up a few things this year to add to the stuff I got at the Dollar Store last year to put together some cute St. Patricks Day Decor I think you will like.
*This post contains affiliate links. For more details see my full disclosure.
Dollar Store St. Patrick's Day Decorations
On the Coffee Bar:
I created this coffee bar a couple of years ago in the $100 Room Challenge, (you can see that post here). This is the spot in my home where I decorate for all the smaller holidays, like Valentine's Day or St. Patricks Day.
I don't go crazy everywhere with green, although that might be fun, I have kept it this year to the coffee bar and the dresser I have on the wall in between the coffee bar and the family room.
The shamrock garland I got from the dollar store last year. The Happy St. Pat's Day sign was a Target Dollar Spot score from last year too. I love using garland here on the coffee bar.
This Irish Blessing sign is a gift from a dear friend of mine. Her name is Melissa and she blogs over at Create and Find. You can click the link to check out exactly how she made it.
She made this sign and knowing that we love anything Irish here in Dublin, not to mention that our family is very Irish in ancestry, she sent it to me. I love this sign! Thanks again, friend!
2021 Updates!
Here are some updated views of my coffee bar. Still the same decor just styled differently!
On the Dresser:
This is the first time I have brought the decor over to this antique dresser I have on the wall between the breakfast nook and the family room.
After Christmas, it housed my new Cricut machine while I figured out how to use it but it was time for a little decor so I went with Decorations for St. Patrick's Day!
I love this dresser and its shape. This was my husband's grandfathers dresser and we use it to hold blankets and some cloth napkins. It's also a great spot to see some seasonal decor!
I picked up this letterboard sign at Home Goods before I hosted Bunco last month and I just love it!
This tiered tray is great but it's so short that I have a hard time finding things small enough to go on it.
The cute shamrock glasses from the Dollar Store are going on that second shelf, some cute flags from Target on top with some of the garland that I have on the coffee bar. It came off so instead of throwing it away I decided to add it here.
On the bottom shelf I found a pot a candle that just barely fit so I just decorated around them with some faux succulents that I got from, yes you got it, the Target dollar spot! LOL.
I also picked up these bandanas from Target. I didn't want to spread them out, I thought that might be too much pattern so I just laid them out here.
Their different patterns and how nicely they work together are what really drew me to them. They might end up as a table runner next year in my dining room! 😉
This poor plant. It's a Shamrock plant and I bought it to go on the tiered tray but it wouldn't fit. It was half dead when I got it. Doesn't look so great here either.
I immediately watered it when I got it home, it was bone dry. I let it be for a day to give it time to perk up then did a little trimming and more watering. Perking up plans is definitely not my strong suit, as you can tell!
Earlier today all the shamrock leaves were open, I wish I had gotten a photo of it then. Don't hesitate to pick up a plant (maybe ask for a discount) that doesn't look good.
Well, I hope you all have fun getting your Irish on! Drink green beer (or non-alcoholic beer), dance a jig or sing a little Danny Boy. Everyone's Irish on St. Patrick's Day!
Related Holiday Posts:
Modern Farmhouse Valentines Day Decor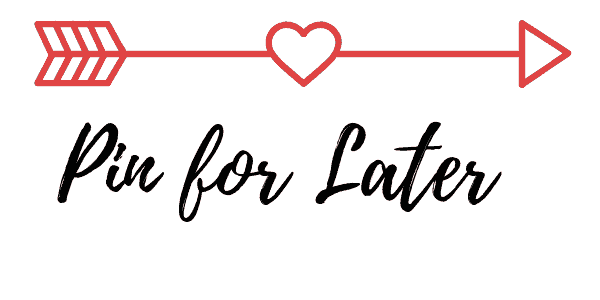 Dollar Store St. Patrick's Day Decorations are so fun and easy to make your home a little more festive. Best of all they don't break the bank!