Today I have 10 Cheap Patio Ideas with you so you can make your space Sensational without breaking the bank!
It's that time to start thinking about outdoor spaces and we have Sasha from Life's Carousel guest posting.
Sasha was born in England and now lives in sunny Florida. She blogs mostly about cleaning and organizing, who can blame her with 3 kids, 4 dogs, and 4 cats, but she has a real sense of decorating and I am so excited she is sharing that with us today for our patios!
If you are anything like me you are ready to ditch the Winter and head into the warm weather season.
Spring is finally here and it's time to get outside again! So that means it's time to find some cheap patio ideas to spruce up your outside living space!
Although I can't really complain, I live in South Florida so our definition of winter is VERY different from most people's! Don't be hating.. someone has to live here!
Although this year has been one of the coldest I can remember in the 15 years I've lived here and it's also gone on for the longest. So I'm really pleased that the weather is warming up because spring is the best time of year in Florida – right before the sweltering, humid, buggy summer begins (see… I told you not to be hating!).
Our warmer climate also means that we spend a lot of time outside. Your outside space in Florida is just as important as your inside space. But I don't think this is something that is exclusive to the South.
People are realizing that they can extend their living space without moving house or doing costly renovations to their home. It's so easy to create an outside living space on a budget.
Cheap Patio Ideas
I probably should say something about the "cheap" part of this post title. Finding cheap patio ideas has become a minor obsession of mine!
I hate spending money… well, in fact, I LOVE spending money, but I'm on a tight budget, so I prefer to repurpose or make things whenever possible.
But just because it didn't cost me much money doesn't mean it looks cheap! Quite the opposite in fact. Some of these below projects cost LESS THAN $10! But they look like they are straight out the pages of a magazine. Now, that's my kinda style!
Cheap Patio Ideas for your Home
Below is a mixture of projects I've tried (with credit and photos from the original creator) and projects that I'm going to be trying this year.
Outdoor Curtains
One way to create an atmosphere in your outdoor space is to hang curtains.
Catherine at Concrete and Lace used cheap IKEA curtains and conduit pipe to create a cozy and inviting space.
Photo Credit: Concrete and Lace
I love this project for how budget friendly it is (remember I'm all for the CHEAP patio ideas!) and what a big difference such an easy project can make.
This is top of my Spring "To Do" list!
Soothing Water Feature
I used this idea for Lowes to create a beautiful Soothing Water Feature for my back patio. It's so nice to sit outside and hear the gentle trickle of water.
This project is much easier than I expected and the instructions are very clear and really walk you through it. The videos make it super easy to follow!
Photo Credit: Lowes
I'm not sure how long it will last, but it was cheap enough that I won't mind if it only lasts a couple of years. That's the beauty of cheap patio ideas – if they don't last or you get bored of them, you haven't invested a ton of money, so you don't mind switching it out.
Tiered Herb Planter
Growing up my mother (who could give Martha Stewart a run for her money!) had a beautiful garden. She could literally put a twig in the ground and make it grow! I didn't inherit her green thumb, but I do still love to have plants and flowers in my patio area.
This tiered planter idea from Ana White is so versatile. You can use it for flowers, herbs, even a few veggies (strawberries would be great in it!).
Photo Credit: Ana White
Having a planter like this with all my herbs in, just outside my back door is great! There is nothing better than fresh basil or parsley when cooking!
I also love that this project is so customizable. You can paint or decorate it any color to match your outdoor decor. And at $10… this is a winner in the Cheap Patio Ideas category too!
Clay Flower Vase
This next project would be beautiful inside or outside! I can't wait to have a free afternoon to try this!
My very talented (and ridiculously young looking!) friend, Laura, at Little Yellow Wheelbarrow, created a Clay Flower Vase that is stunning and simple to create.
Using an old glass vase (dollars stores or thrift stores are perfect places to find these) and some polymer clay she created a beautiful vase that could be painted (or just use colored polymer clay) to match any indoor or outdoor decor.
Photo Credit: Little Yellow Wheelbarrow
I think this is going to look perfect on my outside coffee table. I'm not sure if I will keep flowers in it, or fill it with stones and have candles in it instead. I guess it will depend on the size and shape of the vase (or bowl) I can find.
Hexagon Planter
Back to planters (I told you I like plants!) and this original looking hexagon planter from Home Depot.
The instructions are simple to follow and it doesn't need any fancy tools or supplies.
You will want to use a miter saw for cutting the angles, so you can get that cool hexagon shape.
Photo Credit: Home Depot
Once again this can be stained or painted to match your patio decor. Now all you have to decide is what plants to put in it! Spring flowers sound good to me!
Quick Wooden Planter
While I'm talking about planters, let's have a look at this one from Laura at Little Yellow Wheelbarrow again.
You can use scraps of wood to make this, or if you don't have many scraps you can buy the supplies for next to nothing at your local home improvement store.
Photo Credit: Little Yellow Wheelbarrow
I think this would look beautiful as a window box or on a deck railing. I'm probably going to put it next to my front door on my porch with some fragrant flowers in – a perfect way to welcome my guests! (Shudder… did I sound a little Martha Stewart-y then? Maybe I am turning into my mother?!)
Bottlecap Wind Chimes
I love wind chimes! I know some people find them super annoying, but I love the sound of wind chimes on a beautiful spring day.
In fact, when I was a child we had a set of wind chimes hanging from our hallway window. On sunny days, my mother would have the window open and the tinkle of wind chimes would fill the house. I loved it! Apparently, our neighbors didn't though – they complained so much about them, that my mother had to take them down!
So this project combines two of my loves… wind chimes and beer! Well, beer bottle caps anyway.
This bottle cap wind chime project by Kelli Nina Perkins is a perfect funky and artsy addition to my outside space. It's super easy to make and a fun talking point with guests (yep… there's my inner Martha Stewart again!).
Photo Credit: Kelli Nina Perkins
Kelli used a vintage coffee can as the base (or top?) of her wind chime, but you could pretty much use anything you liked. A piece of driftwood maybe?
Wine Bottle Tiki Torches
You've probably seen the Wine Bottle Tiki Torch idea on Pinterest or Facebook. It's a very popular cheap patio idea and there's a good reason for that – it's cheap, quick, gorgeous and practical!
These look great as a cluster of three different style bottles (all the same color glass though to keep it cohesive) on a coffee table or outside bar area.
Photo Credit: The Whoot
I like to fill mine with citronella oil, so they do double duty of keeping the mosquitos away (one of the joys of Florida…!).
Two-Tier Water Feature
I made a version of this two-tier water feature at my old house. I actually made it three-tiers (overachiever!) and it ended up being so heavy that I couldn't move it!
Because it was so cheap and quick to make, I decided to leave it as a housewarming present for the new owners (cough, cough… I just couldn't lift it to move it!). I still haven't had a chance to make a new one. But this time, I will definitely only be doing two-tiers!
Once again the instruction and videos from Lowes make this very easy to follow. I used cheap plain terracotta pots when I made my original one. But I will probably invest in some pretty ones this time.
Photo Credit: Lowes
Now my only decision will be if it should go by my front door or on my back patio? Or maybe, I'll just make two!
White Picket Fence Spring Wreath
We're back with Laura from Little Yellow Wheelbarrow (I told you she was talented!) and her original idea for a white picket fence spring wreath. She made a mini planter with a white picket fence backing to make a fun and spring-y wreath.
I have a "thing" for white picket fences. I'm not entirely sure why. But just the sight of a cute white picket fence with flowers will make me want to stop and enjoy it! Yeah… I'm strange!
So when I saw Laura's spring wreath, I just KNEW I had to have one of these!
Photo Credit: Little Yellow Wheelbarrow
I'm a front door wreath kinda person (wow… maybe I really am like my mother?!) and I try to change it up to give my family (and the neighbors!) a bit of variety. Spring is the perfect excuse for a new wreath and a new look to our front porch!
Cheap Patio Ideas – Ready for Summer!
So there you have it. Ten stunning cheap patio ideas that will make your outside living area really pop! Now, all we need are some friends, some beers (or sodas!) and time to relax and enjoy our hard work! Who's on their way over?
Other Posts similar to Cheap Patio Ideas: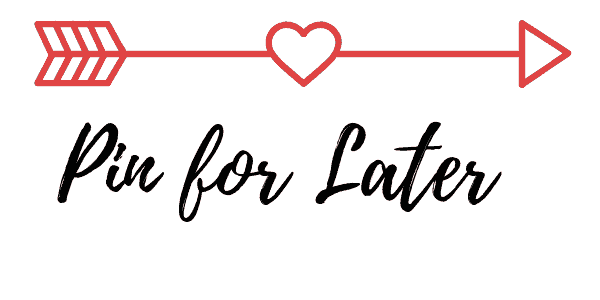 Many thanks again for Sasha to bring us such amazing Cheap Patio Ideas. Which one was your favorite? Please let me know in the comments. Mine I think was the wine bottle tiki torches! But I live in the woods so I might start a forest fire. Maybe I should do something more safe like the water feature! LOL. Don't forget to pin for later and check out Sasha's blog over at Life's Carousel!