Rae Dunn, we have all seen it, the white mugs with the tall words on them that have some catchy phrase. Today I am breaking down everything you need to know and more.
*This post contains affiliate links. For more details see my full disclosure.
What is Rae Dunn?
Rae Dunn is a brand, and a person. She lives in California and created a line of pottery. Her goal is to create something that follows the simplicity and playfulness that she strives toward in her life.
Rae Dunn is really known to most of us as pottery that has a cute word or small phrase on it. I have a mug that says Mom and another that says Girl Boss. I think they are just really fun and the best part is you can pick and choose which ones you want that fit your lifestyle.
Why is it so Popular?
It all goes back to Chip and Joanna Gaines. (You have heard of them right? If not google Fixer Upper and you will see how wildly popular their show was on HGTV.).
Chip and Jojo are responsible for bringing into popularity the Modern Farmhouse Style. One of the main concepts of MFS is simplicity and the idea of things being home made. Rae Dunn exemplifies both of those concepts beautifully.
So if you are a fan of Modern Farmhouse Decorating, and Chip and Jo, then you will love Rae Dunn just as much as the rest of us.
Where to Buy Rae Dunn
This popular pottery is sold in TJ Max, Home Goods, and Marshalls stores. All three of these stores are owned by the same parent company but Home Goods is the official home store of the three. If you would like to check and see if there is a store near you here is the link to search.
Unfortunately you cannot buy things online through Home Goods. But if you go to the store head to the dishes area to find the Rae Dunn products. Many stores will have a specific area just for Rae Dunn while others will have them spread out throught the dishes department.
If you are looking for dog bowls make sure you look in the pet area. You might even find some textiles in the kitchen towel and table linens area.
Where to Buy Rae Dunn Online
Magenta Inc. is the company that markets and sells Rae Dunn products. You can shop for new products on their website.
Amazon
I have to warn you though, they are priced up on Amazon. What people do is go to Home Goods and buy up all the Rae Dunn then sell them for significantly more on their Amazon Store Front.
I don't really like this. I can buy a mug in store for $5.99 but I have seen the same thing on Amazon for upwards of $30. However, if you are in search of that one item that you are missing then it would be worth it to purchase it there to finish the collection.
There is something to be said for the thrill of the hunt though!
Here are a few of my favorites on Amazon.
Wayfair
This is super exciting. A couple of years ago they didn't offer Rae Dunn but now they do. Unfortunately, they are more expensive than purchasing products in the store. Here are a few of my favorites.

Buy Second Hand
Online stores like Mercari have a ton of Rae Dunn for sale! You should definitely check out the second-hand online shops.
Additional Tips
Most of the products sold on Etsy are not official Rae Dunn products, they are Rae Dunn inspired. I just wanted to let you know that in case you see them on the Etsy website.
If you live in a big city and your local store doesn't have much of a selection head out of town! When my daughter was in college she was in a small town and they had tons of Rae Dunn! She would facetime me or send me pictures of everything and I would tell her what I wanted. LOL.
How to Decorate with Rae Dunn
Most people like to display their pottery in a display case, like an antique piece of furniture, or just on shelves.
I created a Farmhouse Style Coffee Bar in my breakfast nook and on the shelf I display my Rae Dunn Mugs.
Here are some other great examples of displays. Just click on the photo to be taken to the original and check out the other great photos in these ladies profiles! They truly are amazing!
I also have the salt and pepper containers which I keep by my stove for ease of use while cooking. They also look cute next to the vase and pretty peonies.
Using cake stands to elevate canisters is a great way to create interest with the varying levels.
And my favorite way is to use a tiered tray to display lots of pretty decor items along with your favorite, or seasonal products.
If you love this style then you might like these other Modern Farmhouse Decor Posts:
How to Create a Farmhouse Sign with Wood and Shiplap
Valentines Decor using Tiered Trays, Farmhouse Signs and Rae Dunn
Farmhouse Style Thanksgiving Table Settings
Farmhouse Style Sliding Barn Doors and Where to Find Them
19 Amazing Farmhouse Laundry Rooms You Will Actually Want to do Laundry In
9 Easy Ways to Add Farmhouse Style to Your Home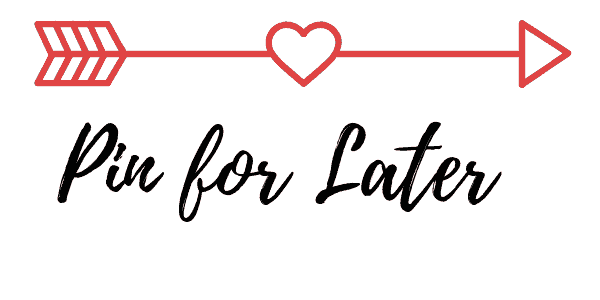 I hope you enjoyed learning more about where to find Rae Dunn and how to decorate with it. It has become almost a staple in Modern Farmhouse Decor