Reviewing paint color is really fun for me. I love transforming a space and the easiest way to do that is with paint. Today we will be reviewing Benjamin Moore Pale Oak, one of BM's prettiest neutral paint colors.
This photo above is the gorgeous entryway of A Thoughtful Place. I featured this photo in my post called The Best Warm-Toned or Greige Paint Colors for your Home. It is by far the most asked about. And for good reason, it's a beautiful color!
*This post contains affiliate links. For more details see my full disclosure.
Benjamin Moore Pale Oak
I am super excited to dig into the nuts and bolts of Pale Oak and give you all the juicy details on this beautiful paint color.
What is the LRV of Pale Oak?
In case you haven't checked out my other paint color posts, let me tell you what LRV means.
LRV stands for light reflective value which is a scale that measures the amount of light a paint color reflects. The scale is from 0-100 and 0 is the blackest black, with 100 being the whitest white.
Pale Oak has an LRV of 70, which is a very light paint color.
Is Benjamin Moore Pale Oak warm or cool-toned?
Pale Oak is a warm-toned gray paint color. It falls on the greige spectrum. In rooms with little natural light Pale Oak looks more gray but in rooms with tons of natural light it pulls more off white, or creamy.
Some people would even go so far as to say this is a very light taupe color because it leans very much to the beige side of greige.
What are the undertones of Pale Oak?
Most greige paint colors have green undertones, and Pale Oak does as well. What you might notice in some rooms a slight hint of purple or pink.
Don't worry, not time to freak out at all! Your room will not be purple, but in rooms with little natural light, you might catch a hint of it.
The best way to sample Pale Oak.
You can get a paint sample from the paint store but when you are done you will be left with a small can of paint you can't use anywhere else. I don't recommend going this route.
I highly recommend going with Samplize. It's a company that will mail you a 12×12-inch peel and stick sample of just about any paint color.
You can put it on a wall, look at it over the course of a couple of days then when you decide which one you want you can throw it away. No mess, no fuss and that's how I like to roll!
Check out Samilize and see if it's the right fit for you!
What colors go well with Pale Oak?
White Dove is a great warm white paint color to pair with Pale Oak. They have similar undertones which makes them look so well together.
Newburg Green is a stunning dark green with gray hints. I love how well it pairs with the lighter Pale Oak. This would be a fabulous color for cabinetry with the lighter greige on the walls.
Chelsea Gray is a warm gray that falls in the medium to dark range of paint colors. I think they have very similar undertones and that is why they go so well together.
What colors are similar to Pale Oak?
Pale Oak vs. Classic Gray
Classic gray is a bit lighter than Pale Oak and when you put them side by side here you can see the slight purple undertones that are in Pale Oak.
Pale Oak vs. Revere Pewter
These paint colors are so similar, just different lightness. They have very similar undertones but Revere Pewter is definitely a darker color.
Pale Oak vs. Balboa Mist
These two are the most alike in my opinion. I mean look at it! Balboa Mist has just a touch more purple in it than Pale Oak.
Benjamin Moore Pale Oak Whole Home Color Palette
Get this free whole home color palette for Benjamin Moore Pale Oak and you will also be part of the At Lane and High Community! You will receive weekly newsletters on new posts and you can unsubscribe anytime.
Benjamin Moore Pale Oak in real life rooms:
You saw earlier how pretty Pale Oak can look in an entryway. Here are some other rooms painted in Pale Oak and here you will see the way the undertones come out with different light and decor.
In this photo I feel like Pale Oak is a total neutral. I don't see it pulling one way or the other. This pretty neutral bedroom being all neutral creates such a relaxed feeling.
This transitional family room definitely pulls more gray. One reason is the dark gray furnishings but there also isn't a flood of natural light. This makes the paint color look more gray than beige.
This mudroom is a great example of how sometimes you will see the slight purple undertones come through. I just love how soft it looks. Makes me wish I had a mudroom!
More Paint Color Posts: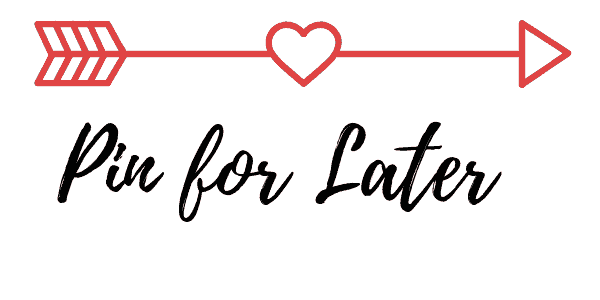 Conclusion: Benjamin Moore Pale Oak
I hope you learned a bit about Pale Oak today. It really is a gorgeous greige that when used in the right place can make a stunning backdrop for your home decor.