Today I am sharing all the details on Sherwin Williams Alpaca. This is a really interesting color and one that is underutilized for sure!
There are so many greige paint colors available today from several paint manufacturers so what makes SW Alpaca special? Well, the undertones of course!
Undertones are the most important thing to look at when choosing a paint color. So let's get down to business.
*This post contains affiliate links. For more details see my full disclosure.
Sherwin Williams Alpaca
Alpaca is a taupey gray color (is that a word??? If not I just made it up then!). Taupe is typically used when a color is brownish gray. I personally love the color taupe and like to incorporate it in handbags and shoes, they are my go-to!
So taupey gray, that implies that it's a brownish-gray that tends to lean more towards gray. And that is correct. The brighter the light in the room the more gray the color is.
What are the undertones in SW Alpaca?
Alpaca tends toward purple and even red undertones.
What's important is the other decor in the room. If your decor tends to be on the warmer side then the paint color looks more greige. If you use more cool-toned decor then the purple will really shine through.
Sherwin Williams Alpaca LRV
LRV stands for light reflective value. This measures how much light is reflected by a paint color on a scale of 0-100, 0 being black and 100 being the purest white.
Alpaca has an LRV of 57 which means it's a mid-range color. This paint color would not be considered bright but when surrounded by natural light can act as a great neutral for other decor.
One thing I love about paint colors in this mid-range LRV is using them on the trim or even cabinetry. Pairing white walls with Alpaca on the trim makes for a really nice look.
Is Sherwin Williams Alpaca Right for you?
The best way to know if a paint color is right for you is to test it on the walls. You can buy a paint sample from the store but that can get messy.
I really like Samplize. It's a company that sends you a 12×12 inch square of your selected paint color that is peel and stick.
You can put it on any wall and look at it over the course of several days in different lights to see if that paint color is right for you!
This is the best way to know if a color is right for you and I highly suggest giving Samplize a try.
What is the best white to pair with Alpaca?
I really like to pair SW Alpaca with SW Pure White. Pure White has a creaminess to it but not too much. It's a bright white and when paired with Alpaca really brings out the greige color.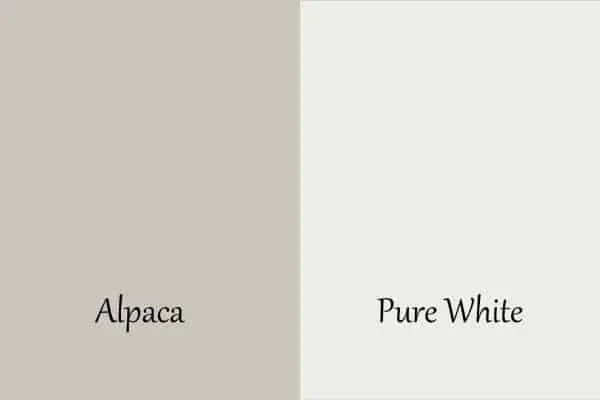 What paint colors coordinate well with Alpaca?
There are a ton of really great colors that pair well with Alpaca but what I really like is pairing it with really dark greige colors like Mink and Moonlit Orchid.
Whatever color you pair Alpaca with will bring out the different undertones so make sure the end result is what you are looking for.
SW Alpaca vs. SW Agreeable Gray
Agreeable gray has an LRV of 60 so it's a brighter color than Alpaca but they are really close.
Agreeable gray is more of a greige whereas Alpaca has more of the brown in it that makes it look taupe.
SW Alpaca vs. SW Repose Gray
Repose Gray and Alpaca are probably the closes in color. RG has an LRV of 58 whereas Alpaca's is 57.
They both are on the greige scale and both have a bit of taupe in them. However, Alpaca is definitely more taupey (there is that word again!) and therefore possibly the reason that it is less popular than Repose Gray.
Sherwin Williams Alpaca Whole Home Color Palette
Get this free whole home color palette for Sherwin Williams Alpaca and you will also be part of the At Lane and High Community! You will receive weekly newsletters on new posts and you can unsubscribe anytime.
Alpaca on the exterior
On the exterior paint colors look much lighter and that is evident by this photo of alpaca on the exterior of this gorgeous home. Don't you just wish you were there?!
Alpaca in Kitchens and Baths
I love this photo from Sherwin Williams. This shows that you can pair a warm paint color on the walls with a cool toned color on the cabinets.
I love the way these two colors contrast with each other but at the same time, I feel like they play together well.
Alpaca in Family Rooms and Bedrooms
This is a great example of pairing the paint color with warm toned decor. This really brings out the greige color.
Color Recap
Sherwin Williams Alpaca is a mid toned paint color that is taupe leaning towards greige.
It can have a purple undertone when paired with cool toned decor.
It looks really good when paired with a warmer white color and contrasts nicely with warmer dark colors.
More Paint Color Reviews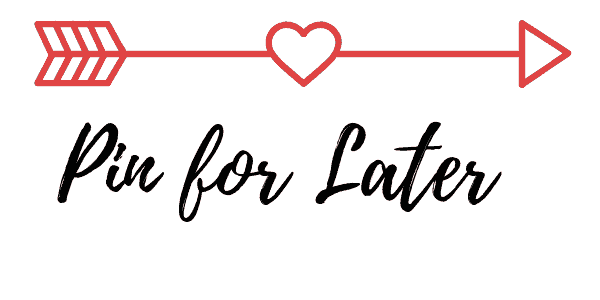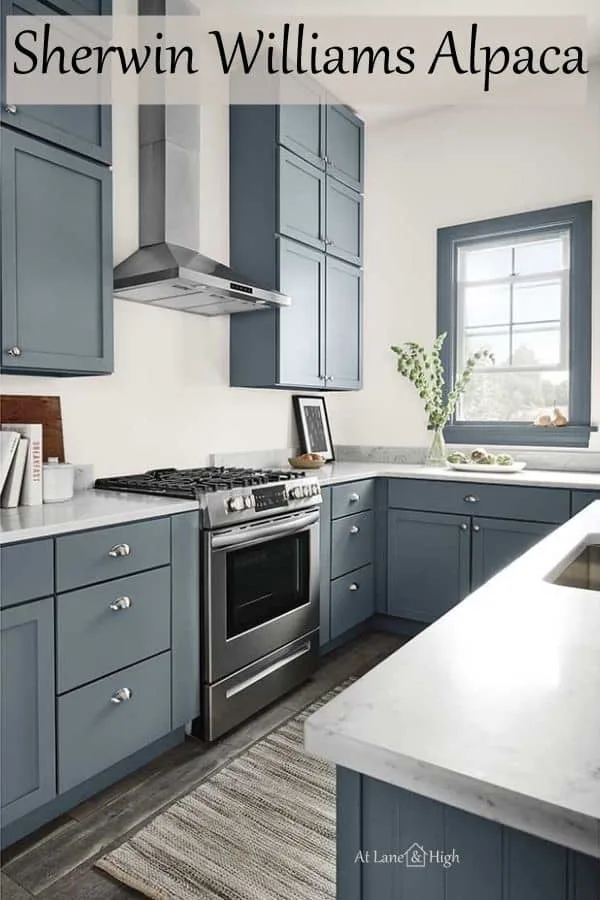 I hope you learned a little bit about this amazing color. Sherwin Williams Alpaca might not be one of their most popular colors but I think it's definitely one to watch. It's such a beautiful color that definitely is not one to forget.