Sherwin Williams Worldly Gray is a beautiful greige medium-toned paint color. It's a beautiful color that can really change depending on the amount of natural light a room receives. Today we will dive into all the details.
*This post contains affiliate links. For more details see my full disclosure.
Sherwin Williams Worldly Gray
Worldly Gray is a beautiful paint color that is a little darker than its counterpart Agreeable Gray. AG is one of Sherwin Williams's most popular paint colors and one I use in most of my real estate clients' houses.
Worldly Gray is a couple of points down on the LRV scale at 58. Agreeable Gray is a 60. This makes Worldly Gray just a shade darker and adds a bit more saturated color.
Remember that LRV stands for Light Reflective Value. It's a scale from 0-100 with 0 being the blackest black and 100 being the whitest white.
Is Worldly Gray Warm or Cool?
Greige is still the most popular type of paint color and Sherwin Williams has some of the most lovely colors. Greige is basically the combination of gray and beige. This combination adds a ton of warmth to a room while still being gray, which can sometimes feel very cold.
Because this paint color is a greige it makes it a warm-toned paint color.
What are the undertones of Worldly Gray?
Undertones are probably the most frustrating part of picking a paint color. Worldly Gray has green undertones which gives it that warmth, but it also has a touch of purple. I know, so confusing right!
The purple in the undertones will not make this color look purple on the wall. Whew! If your room gets a ton of natural light then you will see this paint color become light and the purple undertones will be there (but not become purple I promise).
If your room has very little natural light then you will see more green undertones. This can also be affected by the decor piece you have in the room, such as the upholstered furniture, curtains, and wood tones.
How to know if Sherwin Williams Worldly Gray is for you?
Every paint store will whip up a sample of any color you want. You can paint this color on your wall and look at it over the course of a few days in different lights. But then you are left with that paint can.
I prefer to use Samplize. This is a website that you can order a 12×12 inch sample of any paint color you want! It's peel and stick so you can put it on your wall and look at it the same way as you would with a paint sample. The great thing is when you are done you peel it off and throw it away! No mess and no leftover paint cans to dispose of.
I think this is the best way to test paint colors in your home.
What are some coordinating colors?
I love to go right to the Sherwin Williams Website for this. Who has better ideas of this paint color than the manufacturer!
According to Sherwin Williams, you will see that Amazing Gray is a good coordinating color, being just a shade or two darker than Worldly Gray.
Whirlpool is another great coordinating color. I am not talking about appliances! This paint color is a gorgeous blue-gray color that would look amazing with Worldly Gray.
The Best White to go with Worldly Gray
According to Sherwin Williams, Shoji White is the best coordinating white paint color for Worldly Gray. Here you can see them side by side.
I also like Pure White. It's a crisper white with a touch of warmth to it.
Sherwin Williams Krypton Whole Home Color Palette
Get this free whole home color palette for Sherwin Williams Worldly Gray and you will also be part of the At Lane and High Community! You will receive weekly newsletters on new posts and you can unsubscribe anytime.
Where to Use Worldly Gray?
You can use Worldly Gray anywhere. Personally, I think this color really shines in a well-lit room. It has more depth of color than some of its counterparts so it really adds a lot of personality. Let's take a look at Worldly Gray in some real-life rooms.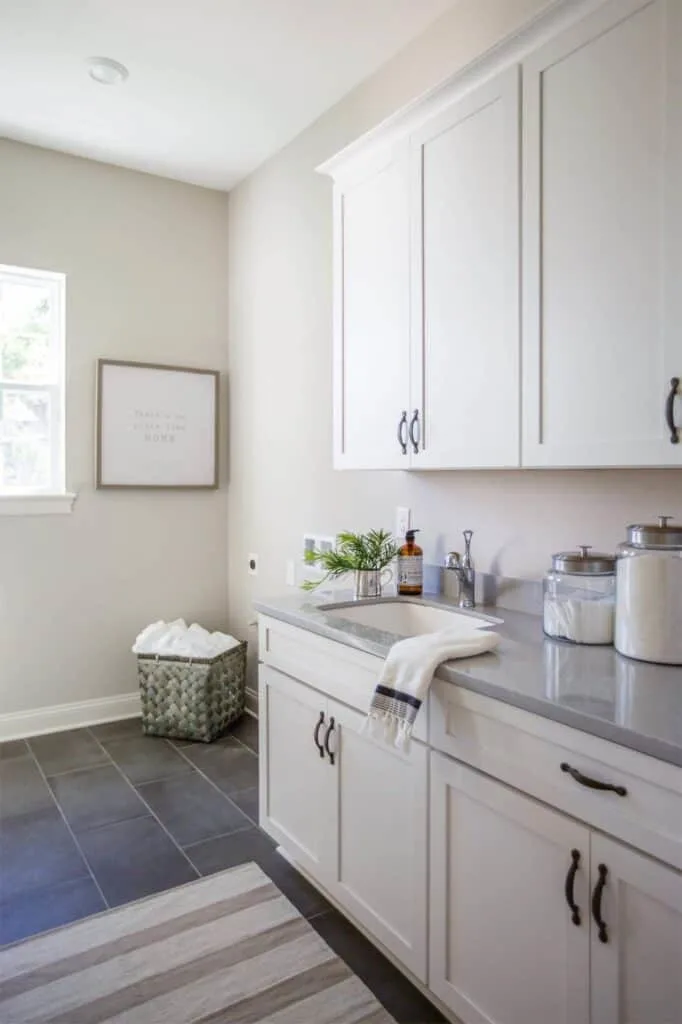 Who wouldn't want to do laundry in this beautiful room!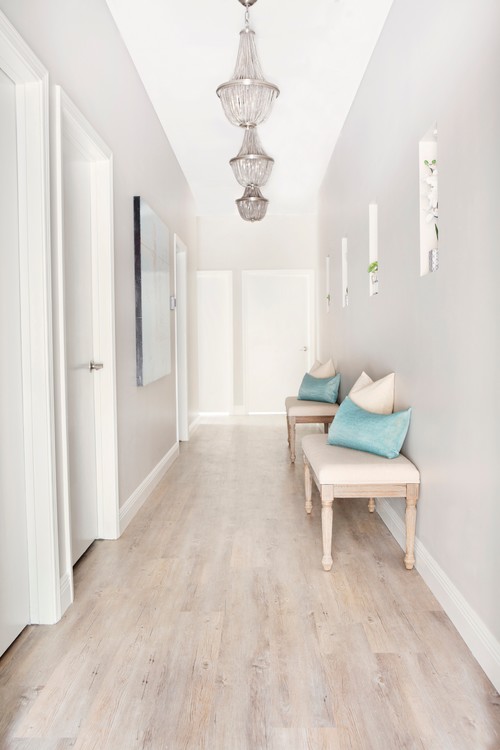 This hallway has Worldly Gray and with all the natural light it really looks like a light color!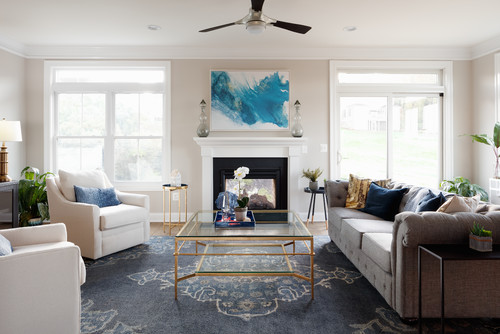 This gorgeous neutral family room with pops of blue is so cozy looking. That's one thing I love about Worldly Gray, it feels like the room is giving you a hug.
Other Paint Color Posts: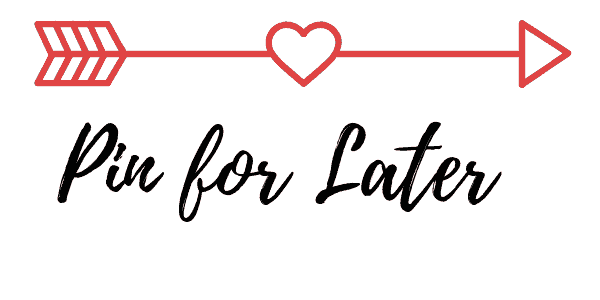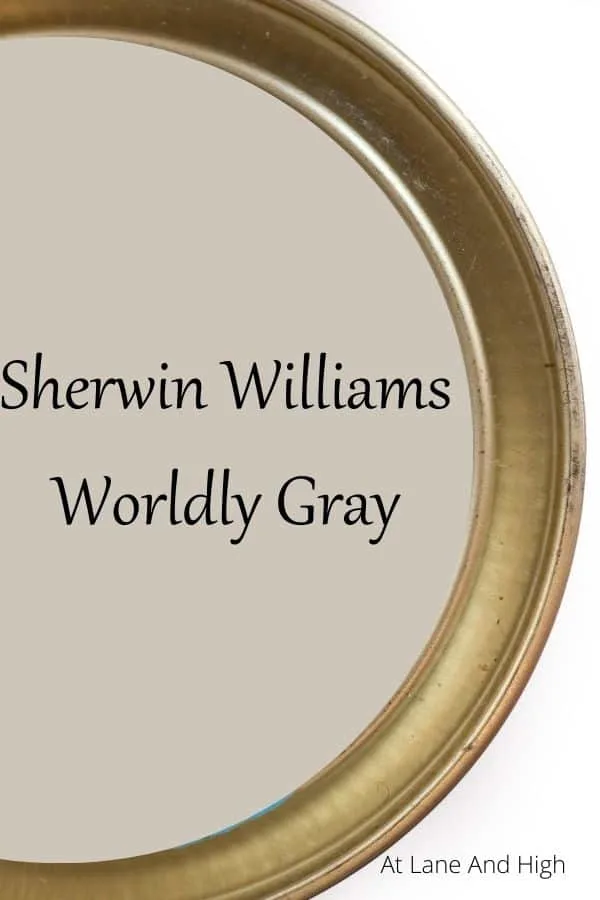 Hopefully, you have a better understanding of Sherwin Williams Worldly Gray and its uses. It really is a beautiful color that can add warmth and depth to any room in your home.