We have all heard of Winter White in terms of fashion, but fashion and home decor are closely related. So why can't we use winter whites in home decor? Mother Nature does it well (and a little too much this winter in my opinion) in terms of snow! So let's discuss 9 inexpensive ways to use winter white in home decor.
*This post contains affiliate links. See my disclosure for full details.
1. Candles
Candles are wonderful for Wintertime because they give this soft glow to your home and let's face it, it gets dark so early in the evenings it's nice to have a little extra mood lighting. My favorite color to use in Winter is what else, Winter White! I think using faux candles is a great option if you have little kids or pets that will pose a safety hazard.
2. Blankets
One must have in the winter is a cozy blanket. I usually use two this time of year. My dog likes to get in between them and curl up on my lap! So incorporating a winter white blanket into your home decor is perfect! For my favorite blankets for Fall click here.
3. Vases or other vessels
A great way to bring in Winter White is to use it in the home decor pieces you have on your tables and display cases. White vases, bowls, and other pieces make great additions in the Winter.
Check out my Dining Room Redesign for some other excellent options using Farmhouse Decor in White!
4. Fresh White Flowers (or faux)
Nothing brightens up a room like flowers, and in the cold and darker months using white flowers gives a really uplifting feel to your space. I always recommend real flowers, they are just better in my opinion but if you use faux flowers just make sure you use very real looking ones. I am not a fan of flowers that have been engineered to weird colors. For me, if you can't find that color in nature then it's a no. Here are some pretty examples of faux flower stems.
5. Throw Pillows
I will admit, I have a hard time with throw pillows. Mixing pattern is something I have always struggled with but in the Winter you can mix textures and it all looks amazing and feels even better.
6. Wreaths
I love adding wreaths to your decor, they aren't just for the front door. I actually have one on the inside of my front door. One of my favorite things to do with wreaths is to layer them on top of something, like a mirror or architectural element. Here are some excellent options.
I love wreaths, you can see my coffee filter wreath HERE! It's so easy and only cost a few dollars to make!
7. Linens
I love white towels! I have always been a fan of white, especially because of the fact that they can be bleached! you can get makeup on them or food stains and as long as you treat it and bleach it you are good to go! Just a side note, I use to dress my really messy kid in white when she was little just so that I could bleach her clothes! LOL, she is still messy even at 20!
8. Dishes
Back when I got married (back in the dark ages! haha) I didn't like any dishes out there while we were registering. So I just picked one that I didn't hate and went with it. Now white dishes are all that's wonderful in the world! Using white dishes lets the food be the showcase. And it doesn't matter if the dishes come from different patterns or manufacturers….they are white and all go together! I have a white kitchen and I just love how my white dishes play off my subway tile and marble counter. You can see my white kitchen here.
9. Wall Art
Now you might be thinking…wall art? Is she nuts! Well, that's debatable but I think a good piece of white wall art can make whatever colors around it pop!
Winter White Decorating Examples
Don't be afraid of using white in your decor in the winter, Mother Nature uses it so why can't you?! I think that after the colors of Christmas that it's nice to pare things down and have a calming home for the Winter.
Stay tuned because I have an amazing transformation coming with the $100 Room Challenge this week. Things are really coming along in my Laundry Room! Check out what the plan is here.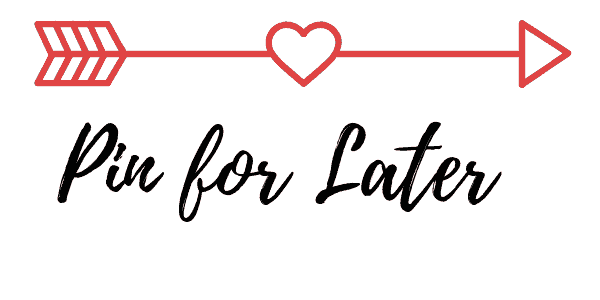 Happy Decorating!
Wendy