I love having a wreath on my front door and I especially love changing them for the different holidays and seasons. I created this wreath out of coffee filters! Its so big and fluffy I just love it. Stick around and I will teach you how to make a coffee filter wreath!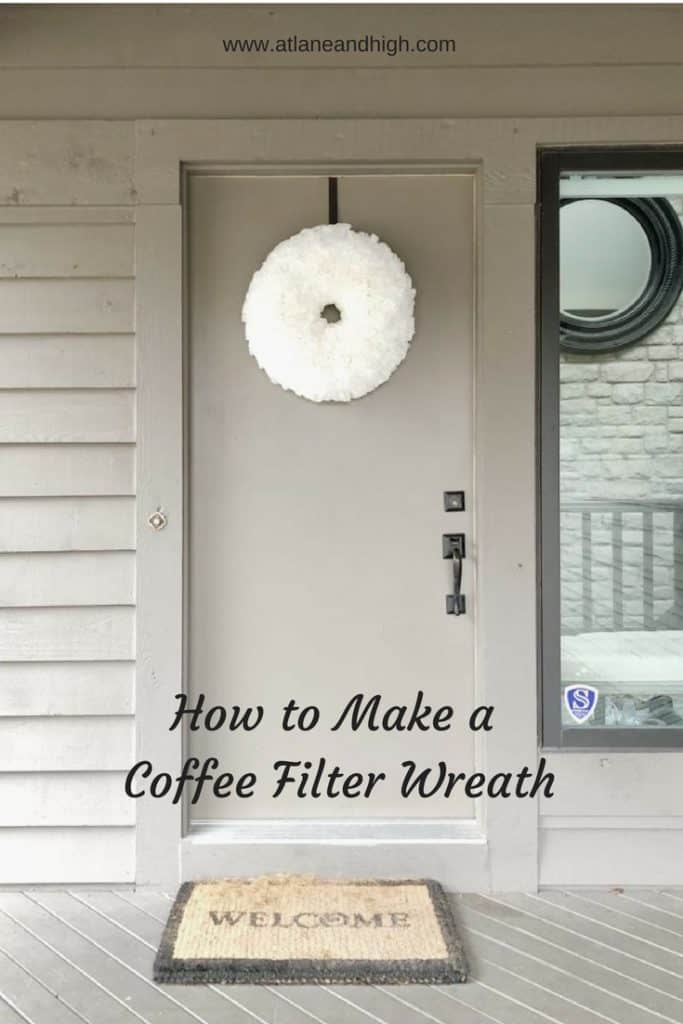 *This post contains affiliate links, see my full disclosure here.
Step 1 – Gather Your Supplies
Here is what you need:
pencil
That's it!
Step 2 – Assemble the Coffee Filter Wreath
Take a filter, stick a pencil in the center of it and wrap the filter around the pencil.
Put hot glue on the tip of the pencil and put it on the foam wreath. Use the eraser end of the pencil not the pointy part….that way it doesn't break the filter.
Remove the pencil from the wreath and repeat.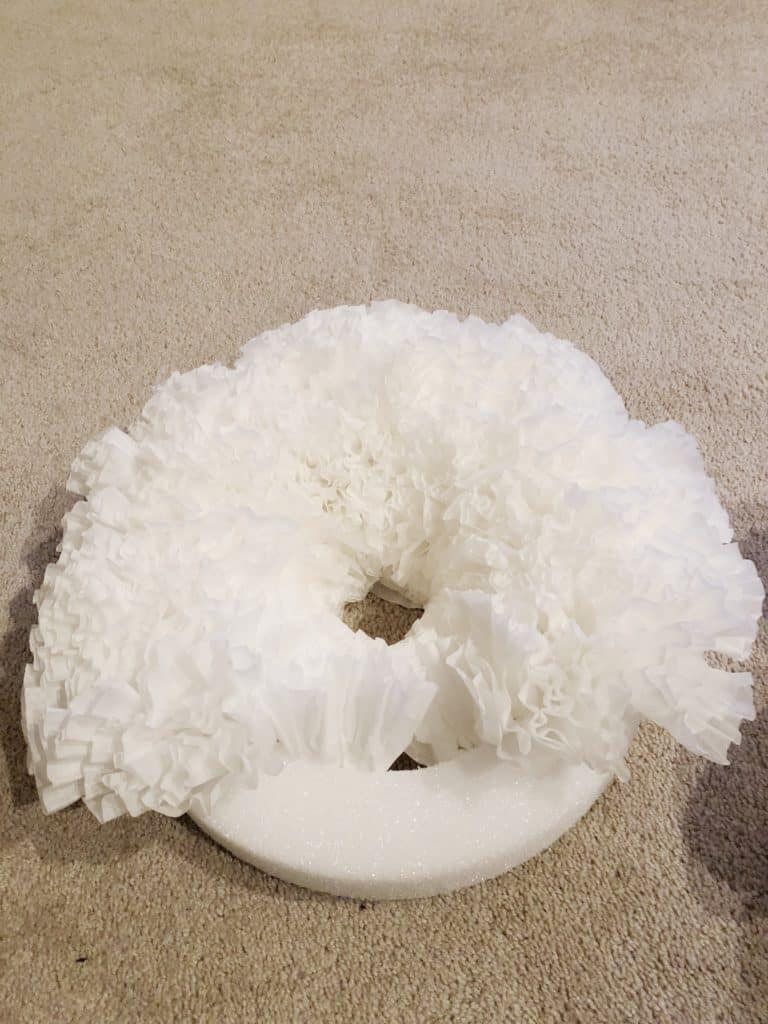 Make sure you put each filter right next to the others, no space in between. This will get harder and harder as you fill the foam but it will make the coffee filter wreath fuller.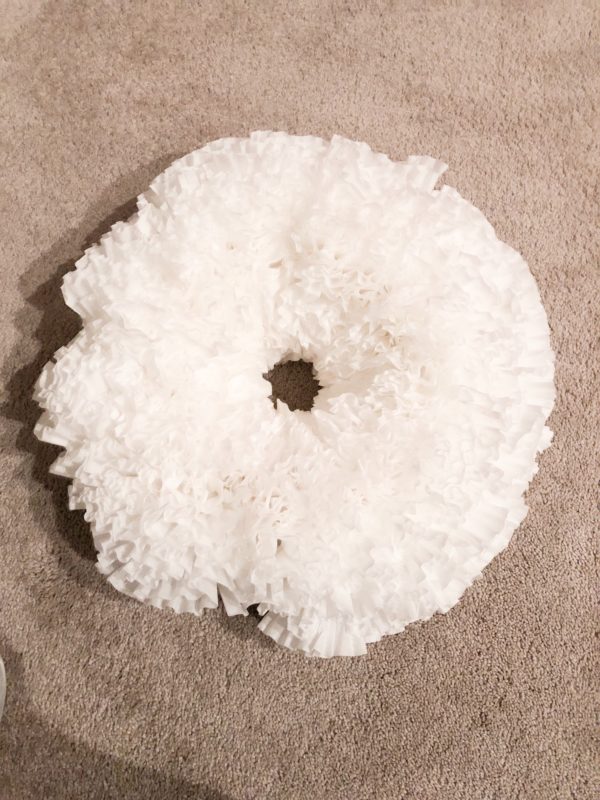 It's almost done here….I ran out of filters! I think I used between 200-250.
[warning]Please be careful that you don't burn yourself. [/warning] I burnt my finger when the glue dripped. Not gonna lie, it hurt!!!!!
And here is the finished product!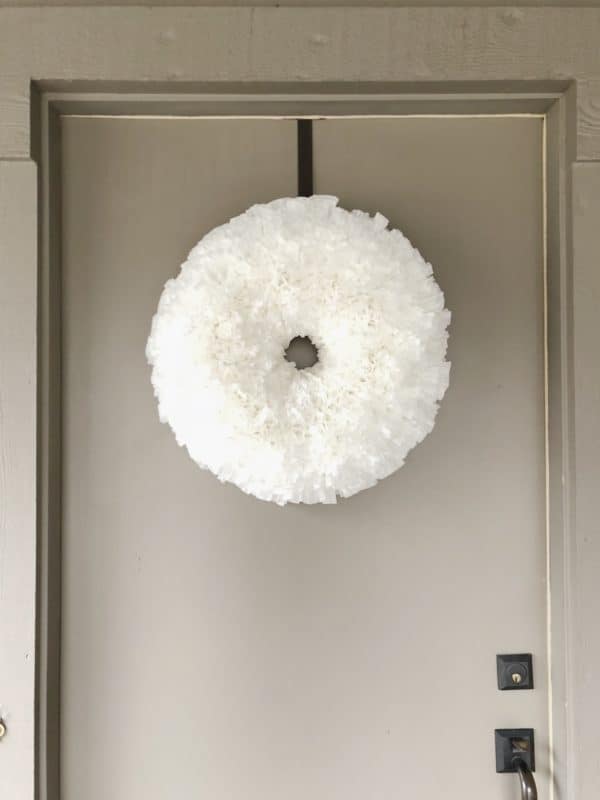 Can you see the snow falling in this pic? I am so ready for Spring!
I love the way the wreath pops on the front of my house. All of the homes in my area were built to blend in with the natural surroundings so having the pop of white really makes my house stand out.

I did a whole post on 9 ways to incorporate winter white in your home decor, this fits the bill perfectly! And it's not too hard on the budget either!!!! I made mine for under $15.
So grab a glass of wine, a good movie and get to work making your own coffee filter wreath!