DIY Fall and Christmas Wood sign that is reversible so less product and more storage for other signs!
This sign is 2 feet by 3 feet and takes up nice space on my mantel. What's great is I saved a fortune by creating this myself! This sign is reversible which is cost-effective and takes up less storage space too!
Stick around and check out how to create a Fall and Christmas sign on your own for much less than to buy it in-store or online.
I got the inspiration for this sign from my friend Heather at Beauty for Ashes Home.
She made her sign with some reclaimed wood. I don't have the tools to do it as she did. I adapted it and I think this might be a little easier, especially if you don't have the tools.
Okay, let's get started on the details here so you can get started on your own sign!
*This post contains affiliate links, see my full disclosure for details.
DIY Fall and Christmas Wood Sign
Materials:
Christmas and Fall cut letters
2X4 sheet of sanded plywood – cut down to 2X3feet or your own dimensions
Nail Gun
Nails
Paint Brush
Foam Brush and rags
Wood Glue – make sure it dries clear!
A lot of these things I had on hand, like the flat paint, stain nail gun, and nails. I also always have a stash of brushes and rags. See what you already have so you don't have to buy something.
Step 1: Paint/Stain the Wood
The first thing you need to do is stain the 1X2 for the frame and one side of the sanded plywood. Once the stain is dry flip the board over and paint the other side white.
I think flat paint looks better on this sign but if you have some satin I think that would be okay. Don't use a semi-gloss, I don't think shiny wood look very good on this project.
I used spray paint for the letters. I used white for the Fall letters and Black for the Christmas letters. Make sure you do this in a well-ventilated area. Be careful if it's windy, some of my letters blew around my yard!
For the pumpkin, I used orange craft paint and for the Christmas trees, I used green.
The beauty of this project is you can make it your own. If you want more color on the sign then do it! If you want all black or white, then go for it. I liked a little pop of color but I have seen some that have lots of colors and they look great! It's all up to you.
The painting takes the longest for this Fall/Christmas wood sign. Once you get through that you will be cruising!
Step 2: Put Together the Frame of the Christmas Wood Sign
If you are new to making wood frames I would direct you to my post on how to build wood frames.
For this Christmas sign, I decided to make a mitered corner.
First, measure the top and cut the wood at a 45-degree angle for the top (the measurement should be the same for the bottom so make two cuts here).
Measure the side and cut two pieces at 45 degree angles for the sides.
Put the pieces together around the wood and dry fit, make sure they all fit together nicely. If you made any mistakes you will see it now. Then you can correct anything.
Center the wood in the middle of the frame since it's going to be reversible.
Using a nail gun secure the corners and being very careful nail the frame into the wood. Careful not to have the nail stick out through the wood of the sign.
Step 3: Add your Letters
Now is the fun part! I always love it when the project starts to look like what you pictured it would look like!
Take your painted letters and add them to the wood using wood glue. Make sure your wood glue dries clear because these letters are so small I had some oozing out the sides.
I was very careful to use a tape measure and make sure everything was centered.
For example, I made sure the middle Christmas tree was dead center of the frame and everything else went left or right from that.
I also made sure there was the same amount of space between the edge of the frame and where the letters started, both from left to right as well as top to bottom.
You don't want anything to be crooked so use that ruler/tape measure a lot. It will pay off in the end.
Make sure one side is completely dry before flipping it over to glue on the other.
Additional tips for your Christmas Wood Sign
If you want to add your letters before the frame is on that's fine. I actually did one side before putting on the frame because I made a mistake when cutting the wood so had to get more. I couldn't wait for the stain to dry so I went ahead and glued my letters on one side.
Wood isn't always perfectly straight. I had to weigh down some of the longer wood cutouts because they just wouldn't lay flat. I used the tape measure for one and a craft paint bottle for another. Keep an eye out for this. Just don't glue whatever is weighing it down to the board! That would not be good!
The Finished Fall Sign and Christmas Wood Sign
Let's talk cost….The wood cut letters cost me about $25 for each set.
I had most of the paint on hand except the craft paints which only cost about $1.50 each.
The wood board cost about $10 and the frame about $8.
So all in I am sitting at less than $75 for two amazing wood signs that I will be able to use for years to come! Compare that to what you can buy……not even remotely in the same ballpark. It truly pays to DIY.
Related Wood Sign Posts:
How to Create a Farmhouse Sign Using Shiplap
How to use a Cricut, a Beginners Guide from a Beginner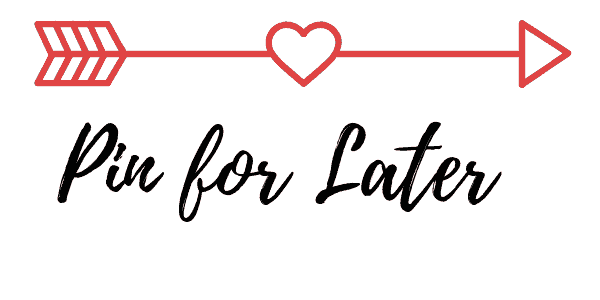 I really hope you enjoyed this tutorial for a reversible Fall and Christmas Wood sign. I hope you are inspired to make one for your home!