Congratulations! You have a graduate! Whether it's high school or college it's such a great feeling. I am going to share with you lots of Graduation Party Ideas that will take your party to the next level!
I have always been the kind of person that likes to have parties at home. When my kids were little we almost always did their birthday parties at home and they loved it!
So it just made sense to have their graduation party at home too. I have lots of great ideas for you to have a great party at home that won't kill you or your bank account, I promise!
*This post contains affiliate links. For more details see my full disclosure.
Graduation Party Ideas
The first thing I want to say is congratulations to you Mom and Dad. It's not easy being a parent, especially in this social media day and age. If you made it through then you deserve a party yourself!
I think the first thing you need to do is sit down and make a list of what your graduate would like at their party. For example food, drinks, dessert, time of day, and anything else they feel strongly about having.
Graduation Party Food
The first thing you need to tackle for the party is deciding what food to have. The time of day you will be having your party will have a big impact on this.
If I do one thing for you today then I urge you to decide NOT to do all the food yourself. Some people can do this and it works out fine but for the majority of us, there is just too much to do the day of the party and having to prepare and serve food for all the guests is too much.
Why? Because you don't need to be running around all day prepping food and dealing with it during the party. You will be exhausted before your guests even get there. You need to spend time with your guests and enjoying the day celebrating both you and your graduate's accomplishments.
For a few hundred dollars you can have someone do the food for you and you will be so glad you did.
For my first daughter's grad party we went with a Taco Truck. You see, while in high school she basically lived at Chipotle. I thought it was very fitting for her to have Dos Hermanos cater her party.
They brought a cart and hauled it to my backyard and served all the guests. They had about 5 different things to choose from and it was fabulous! All I provided was chips and salsa, and drinks.
For my youngest daughter's party, she decided to have Chris's cakes come. They serve pancakes (and flip them in the air to you), sausage, and orange drink.
We had her party in the morning from 10-1 so it was perfect. All I had to serve was drinks, fruit, and dessert.
Graduation Party Desserts
There are so many options for desserts! We got a cake from the local grocery store for my oldest. Cupcakes are also very popular.
Have you seen those cookie cakes? We do one for my kid's birthdays and have for about 10 years now. They love them and I make it myself.
I save soooo much money by making it myself. I just take a premade cookie dough log from the store, spread it out evenly on my Pampered Chef round stone, and bake for about 25 minutes. Then I ice it myself.
This year customized cookies are all the rage. I have been seeing sugar cookies everywhere with either the high school on them or the college the kids are going to.
Typically I make a ton of cookies at Christmas and sugar cookies are one of my specialties. (I use the Betty Crocker sugar cookie recipe and double it, then the Martha Stewart Royal Icing recipe. You're welcome 😋)
I cut the cookies into squares and rectangles, baked them, and put white icing on them.
When that was dry I used green icing to write Ohio or OU, depending on how big the cookie was. (My daughter will be attending Ohio University in the Fall and Green and White are their colors.)
Graduation Party Decorations
Warning, I go a little overboard here. I am a picture fanatic! When my kids were little I had their pictures done very often to capture how much they change over the months and years.
I also always had my camera at the ready. I used all those pictures to decorate the house and everyone loved seeing how my daughter looked over the years.
First I took every school picture from 1st to 12th grad and hung them like a banner.
I took the picture and cut a piece of black cardstock around it leaving a little extra at the top to write what grade it was. Taped the picture on it and hole punched a hole in each top corner.
I then strung a piece of twine through the holes and attached it to my mantel. My daughter loved this, she said her hair went from blond to dark then back to blond! 😂
I took presentation boards that fold open and created three picture boards out of them. One had "The Early Years", which was basically from infancy through preschool.
The next one was "Elementary School" and the third was for "Middle School" and "High School".
We had so much fun going through all the old pictures and creating these boards. We had forgotten some things and found the cutest pictures. I think this was my favorite part of the whole graduation experience.
If your kids are like mine they tried a lot of sports over their young lives. So I created a sports board across the room from the other three boards.
I put pictures of all the sports they did, even if it was for just one season. I also laid out any team pictures or statutes that they got.
Finally, for high school, all the teams in our district create boards for their Senior Night. I created a Cross Country and Track board for my daughter incorporating all the running pictures I had from her first race as an elementary schooler through high school.
I had forgotten that she wore a headband around her forehead in middle school. She wanted to be known as the headband runner! LOL
Photo taking backdrop
The kids love it when there is a cute background or photo book with fun disguises to take pictures with. We created a pretty place in our dining room as a backdrop to take photos.
That board and batten I did myself last year. I love how it turned out and made a great place to hang these decorations.
Seating for Guests
Some things you need to consider are whether you need a tent, table, and chairs. If you live in an area that has strong sun or lots of rain a tent can be invaluable!
When we had our first daughter's graduation party we got a tent and I waited so long that I had to rent a tent that was a little bigger than I needed….or so I thought.
We had a ton of sun and everyone congregated under the tent. Then at the end of the party, a storm blew through and my husband's coworkers hung out there and all sat and talked. The larger tent was perfect!
Tables and chairs, even if you don't need a tent you might want to invest in some tables and chairs.
At our party for my youngest, we didn't need a tent. I now live with a ton of trees and no area that a tent could really be put up. But we did get 6 round 48-inch tables and chairs for our guests to relax in. We were so glad we did!
If you rent tables you will want to get some plastic table cloths. You will also need some plates/cups and silverware. I like to go with black and white here because it can be used for more than just a grad party (in case you have leftovers).
Centerpieces
Centerpieces are great for the tables. I pick mine up at a local store called Meijer. They always have great little plants. I added my daughter's senior picture to a craft stick and stuck it in the plant to personalize it.
That's the ticket really, personalizing everything to make your graduate feel special. It's their special day!
Graduation Party Ideas Summary:
We went over a ton of stuff today so let's recap some of the ideas I presented today that you can implement for your graduate's party.
The best food for your party depending on the time of day.
The best dessert for your graduate.
School picture banner using yearly pictures from grades K-12.
Presentation boards for pictures of pre-K through high school.
Sports boards to showcase all the sports your graduate participated in.
Photo taking backdrop for your graduate and their friends.
Tables and chairs for your guests to relax in.
A tent to keep the sun and rain off your guests.
Plastic table cloths, paper plates, and plastic silverware for easy clean up.
A personalized centerpiece for each table with a picture of your graduate.
Related Party Posts: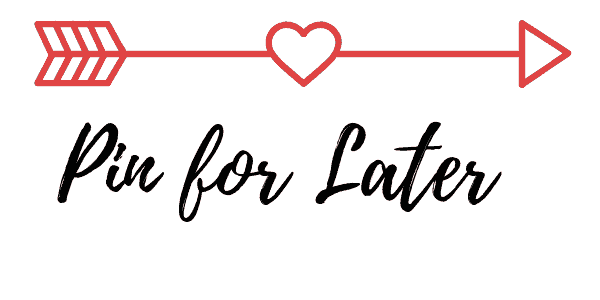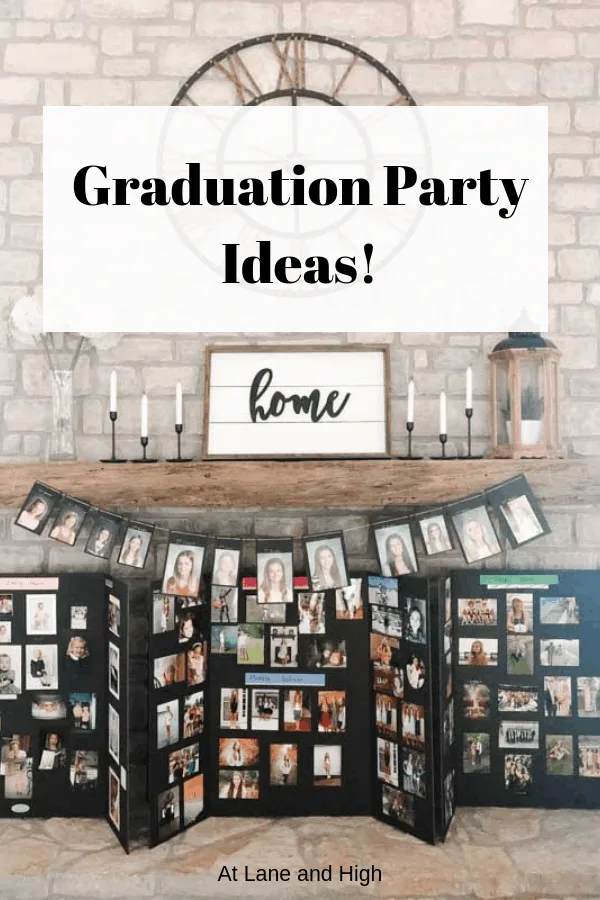 I hope you gained some Graduation Party Ideas for your graduate! It's such a fun day, enjoy!