Not all laundry rooms are big and spacious. Today I want to show you some inspiring small laundry room ideas with a top loading washer.
When we bought our house in 2016 we didn't really have a laundry room, it's more of a laundry closet. At the time I had a front loading washer and dryer which was very difficult in this small space.
Anyone who has a front loading washer knows you need to leave the door open after the last load so it can dry out otherwise it starts to smell mildewy.
I had to angle my machines in order to open the doors and even then they wouldn't open fully in the tight space.
So when my machines started to die and I was shopping for a new pair I decided to go with a top loader. Some people love them, some hate them. For me, it was a decision of what fit in my small laundry room the best.
Once I got them I decided to do this big makeover in the space so that doing laundry would be more enjoyable. My farmhouse laundry room took flight and I still love it today!
Small Laundry Room Ideas with a Top Loading Washer
Add Shiplap to the Walls
In my laundry room I decided to pull a Johanna Gains and give life to some faux shiplap on the walls. I love the white painted wood that gives the space a fresh clean look. Adding this detail gives the small space lots of design power.
Add a Shelf and Storage to the Side of the Machines
The shelf to the right of the machines is great for folding clothes, putting a laundry basket, or just storing laundry soap. I love the basket underneath the shelf, great for towels or sheets.
You could even add more shelves there to create lots of space for storage.
Add a Tile Backsplash
If you have a small laundry room you can add a tile backsplash behind your machines and it creates a lot of wow factor without having to spend a lot of money! It also keeps the space easy to clean, and it's a must to have a clean space in your laundry area.
Add a Shelf Between the Washer and Dryer
I think this idea is genius! The amount of lint and dust that falls between the machines is astonishing. And it's super hard to clean because you have to move the machines and in a tight space that can be tricky.
By creating this shelf you are preventing that buildup and giving yourself a spot to put things, like a bottle of soap or a decorative item.
Add Storage Boxes or Baskets Above Cabinetry
This is great because it allows you to store things you might not use every day but still need to have access to. In this gorgeous farmhouse-style laundry room the wooden crates coordinate well with the wood shelf and wood base of the sink area.
Add a Stylish Wallpaper
Just like my laundry room where I added shiplap and the other one that added tile, you can add decorative wallpaper without breaking the bank! This space is small so you won't need a lot but it makes a huge impact.
Use lots of Storage Containers to Organize Items
Most people have these white wire shelves in their laundry room, especially if your house was built in the last 20 years. They are popular among builders but not so much with homeowners.
If you can't replace them embrace them. Use the space to organize your things.
Get lots of different storage containers for your items that all coordinate well. That makes the space feel cohesive and styled.
Add Decorative Accessories
Just because this is a utilitarian space doesn't mean it can't be pretty! This laundry room has a gorgeous accent wall in a pretty light blue color. It has nice accessories and a gorgeous light fixture.
If the room is pretty you will enjoy using the space, even if it is for doing laundry!
Add Open Wood Shelving Above
You can embrace your white wire shelves or you can replace them with gorgeous wood shelves. On your shelves use pretty baskets to store and collect like items.
Have decorative jars to hold laundry detergent and add a plant. Even if it's a faux plant it will give a more lived in feel.
Use the walls to the right and left to hang storage items
In this case, they are using the wall to the right to hang plastic bag holders. We all have plastic grocery bags (unless you live in an area where they are banned which is getting more and more popular).
I have a bunch in my coat closet. This is a great way to store them, and it looks pretty.
Give the back wall a dramatic look.
This gorgeous laundry room has a very stunning and dramatic wall with a vertical shiplap. This adds a lot of drama to such a small place.
Add pegboard to the back wall
This is a really clever idea and adds so many storage possibilities. You don't need to use pegboard just in a garage or on a potting bench. Put it up in your laundry room to store all sorts of things!
Put up a bar for hanging clothes.
This is not a small laundry room, I know. But I love the hanging bar above the washer and dryer! This space allows you to hang things and not have them on a drying rack somewhere else in your home. (For me it's my bathroom;)
This laundry room is one of my dreams. I absolutely love the window! Not everyone can have this but we can dream!
Add drawers in between machines.
In this laundry room, there is just enough room to add some clever storage drawers! What a great idea and space to hold all sorts of things!
Paint the cabinets a bright color.
You can't help but smile when walking into this cheery bathroom. The bright yellow on the cabinets gives a sunny feel to the whole space.
Go industrial.
You can always embrace the utilitarian space and go completely industrial. For example the metal wash tub and the black and white theme. There isn't a lot of decor or soft surfaces, but I do love the pop of color on the floors.
Add a beadboard wainscotting.
Beadboard is similar to shiplap but it comes in large 4×8 sheets. It's really easy to install, I did it in my entryway and have a full tutorial on it. I also put beadboard up in my Mom's modern laundry room/mud space.
Beadboard is a classic, timeless look that will never go out of style. Here they used it as a wainscotting and it's simply gorgeous!
Other laundry room ideas: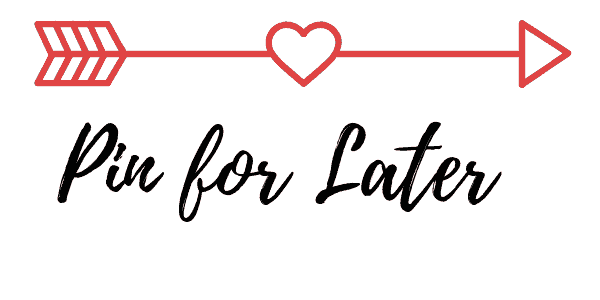 Small Laundry Room Ideas with Top Loading Washer