I love driving down the coast. The beach is truly my happy place. One thing I love is all the colorful beach house paint colors. They are fun and reflect everything I love about being at the beach.
If you look closely at the paint colors used on beach houses then you will notice that most of them are related to colors of the ocean, blues and greens. These are the traditional colors of beach houses because they evoke a calming, restful feeling.
But they aren't just about blues and greens. Many times the colors are natural like the colors found in sand. Or creamy whites like the colors of seashells. Neutral colors also bring a feeling of calm because they represent the things you see when you are relaxing on the beach.
Coral colors are also used and they bring a real pop compared to the neutrals, blues, and greens. Corals are great to use on the exterior in siding or front doors. You can also use coral on the interior in small doses like accessories or even on a piece of furniture.
*This post contains affiliate links. For more details see my full disclosure.
How to know if a paint color is right for you?
The best way to judge if a color is good for you then you will want to put a swatch on the wall and look at it over a few days. Look at it in different lights and decide if you really like it.
You can do this by getting a sample from the paint store and using a brush put it up on the walls, but then you are left with a can that you can't do anything with. Those samples are used with poor quality paint and aren't meant for use on your walls permanently.
I recommend going with Samplize. They are a company that will send you a 12X12 peel and stick swatch of a paint color that you can stick to the wall. When you are done just peel it off and throw it away.
It's easy and much less messy!
Beach House Paint Colors from Benjamin Moore
Athens Blue
Athens Blue is part of the Classic Color collection at Benjamin Moore and for good reason. This color has a little bit of an Americana look but if you think about it's name it really resembles the gorgeous color of the sea which is right next to it's namesake.
It looks like a medium colored blue but it reflects very little light. It's LRV is only 17. Because of that I wouoldn't use this as interior wall color. Instead I would use it on a piece of furniture, accessories, or a rug.
This color would really shine on the exterior of a home! I would love to see this as the siding color then a pop of coral on the front door. That would be the epitome of a beach house exterior!
Skipping Stone
Skipping Stone is a gorgeous neutral paint color that will really warm up your space. It has the look of sand and is a great backdrop for other coastal colors.
This would be a great color to use on interior walls especially with white trim. It's a warm-toned paint color but will do really well when paired with cool-toned accents.
Coral Reef
Oh how I love this color! It's a gorgeous combination of pink and orange.
This is not the color I would choose for interior walls but would be amazing on the exterior as well as a front door color.
This color has an LRV of 38 which makes it a mid range paint color. I think it's the perfect color for a beach house.
Iceberg
Iceberg is a light paint color with an LRV of 72. This makes it a great choice for interior walls. It has enough blue in it to give it a good depth of color which resembles the shoreline. And that makes it a great coastal color.
You can also use Iceberg on the exterior but it will be a very light color in full natural light. If that's what you are looking for then this is a great choice.
Peach Parfait
Peach Parfait is a beautiful light peach paint color that goes really well with blues and greens. It resembles the setting sun and gives a feeling of warmth and calm.
This color can give you sunny warmth to your home either inside or out. This is a great color for interior walls as well as exterior.
Nantucket Fog
This muted blue-gray color has a significant nautical feel. It's namesake gives a really good feel as to what this color represents.
If you are looking for something more nautical rather than coastal then this is a great choice.
Wythe Blue
Wythe Blue is a very popular paint color for interior doors, but I think you could use this color on much more than that. This would be a great color on a front door and shutters or exterior siding.
I would also use this color in a bathroom to give the feeling of calm and serenity. If there is any space in your home that you need to be calm then this would be the perfect color for that space.
Beach House Paint Colors from Sherwin Williams
Silver Strand
Silver Strand is a lot like Wythe Blue but definitely more gray/silver in it. Hence the name Silver Strand.
This color is a lot like Sea Salt too but it's one spot lighter on the paint strip. If you are looking for a really light paint color but with a touch of color this is a great choice. It's neutral with a touch of coolness and perfect for a home near the water.
Tradewind
Tradewind was named one of the best coastal paint colors by Coastal Living Magazine! It has a lot of blue and gray in it with a touch of green. It has a special nod towards the colors of the ocean or the sky on a clear day.
This is a great color for interior walls but it would also look amazing on exterior walls. Tradewind is a popular paint color among designers and it's easy to see why.
Cottage Cream
A beach house isn't complete without a touch of creamy yellow. Cottage Cream is a gorgeous yellow without screaming "hey I am yellow" at you.
It has a creamy texture to it which makes it a great compliment to the blues and greens most commonly found in beach homes.
This color is reminiscent of the sun as it sets on the ocean and the sand under your feet. It's got a warmth to it that really balances out the coolness of the blues and greens.
Meander Blue
Meander Blue reminds me of sea glass because of its bright blue-green color. It's a great color for bathrooms and bedrooms, really any room because of the calmness it exhudes.
This color has an LRV of 66 which makes it a mid to light color and is part of the Living Well Collection. I think that's just perfect that it's part of this collection, the name says it all.
Waterscape
Waterscape is a lot like Meander Blue but with a touch more green in it. It still reminds me of sea glass but because of it's name it give me the feeling of the edge of the ocean.
This one is also a perfect color for any room but particularly I think in it's best in bedrooms and bathrooms. If you have a home at the beach I say use it on exterior siding and let your home stand out like no other.
Creamy
Creamy is an off-white paint color with hints of yellow. The yellow gives it a softness which reminds me of the hard sand that lives under the edge of the water. The sand you sink into as the water flows and recedes from the shore.
Creamy is a great color for pretty much everywhere. I really like it on interior walls because it makes the perfect backdrop for other coastal accessories.
It's a gorgeous neutral color that will give your home a light and airy feel.
Romance
Romance is a gorgeous soft blush color that exhudes exactly what it's name describes, romance. And belive it or not but pink is a very beachy color!
The color of coral, fish, seashells and more all have this gorgeous color in it. This color would look amazing on interior walls but on the exterior it would really give your home a lot of curb appeal. I also would use this as a pop of color for a front door.
Sea Salt
Sea Salt is one of my favorite colors, I used it on my kids bathroom in our last house and it was perfect. It's slightly darker than Silver Strand and a lot like Tradewind but Sea Salt has more green in it.
It's the perfect mix of blue and green and is also perfect for any room's interior walls as well as exterior walls. This color resembles sea glass, the ocean and the sky on a clear day. It's definitely my favorite to use to invoke the feeling of the ocean.
Watery
Watery is a lot like Sea Salt but it has more blue in it than green. It has a touch of green but definitely leans more blue.
Depending on the amount of light a room gets is whether the blue-green shows up more. Darker rooms, or south-facing rooms, will show as more depth of color as opposed to brighter rooms, or north-facing rooms.
I think this is a great color for just about anywhere. Interior walls, exterior walls, or door colors are all great choices for use of this color.
Need Paint Decks to help you choose the right color for you?
Beach House Paint Colors Conclusion
A great way to get the feel of the coast, even when you don't live by the coast, is by painting your home in a beachy color. You can also add some coastal home decor accents to bring the beach home even when you live in a land locked state.
Other Paint Posts You Might Like: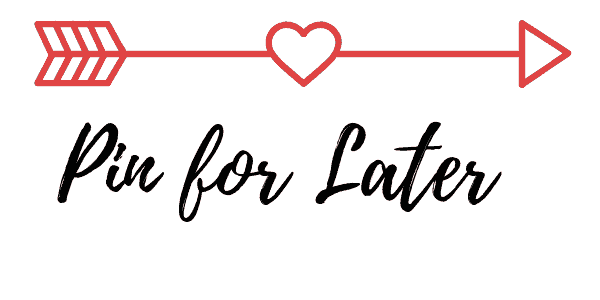 Beach House Paint Colors