Today I am sharing my Vintage Desk Makeover and how I used Fusion Mineral Paint to transform it.
I had been searching for the perfect antique desk that I could refinish to get my new home office started and I found it!
*This post contains affiliate links. For more details see my full disclosure.
Where To Find Vintage Furniture
I have three places that I are my go to's for locating antique or vintage furniture.
Facebook. You can find great vintage furniture on facebook marketplace or you can join groups where people sell furniture. For example I am in an Ohio Antiques Sale facebook group.
Craigslist. This is another great place. I found my antique buffet there which I refinished. It's one of my favorite pieces of furniture now.
Antique stores. If you aren't sure if there are any antique stores near you just google it. You will be surprised. When you shop at an antique store there is tons of stuff. I focus on the furniture and usually find some great pieces.
Should I Paint or Re-stain Furniture
This is 100% your personal choice. There are a ton of people out there who will give you their opinions, most of the time when you aren't asking for it.
It doesn't matter what they want to do. It's your piece of furniture and it's going in your house. Period end of story.
I got that buffet off Craigslist and planned on painting it. Once I got started on sanding I got down to the wood and it was beautiful and the piece was in great shape so I changed my mind and stained it. If I had painted it then it would have been beautiful too!
Vintage Desk Makeover
This desk I found on Facebook Marketplace. If you have never used FB Marketplace be careful, it can become addicting! I can easily fall into the rabbit hole and an hour later be like wait, what happened?!
This desk was being sold at an antique store in Marengo, Oh which is about 45 minutes away from where I live. One morning my husband and I jumped in his truck and went on a field trip to Marengo!
The shop owner was really nice and I immediately fell in love with the piece. Honestly I was already in love with it from the online picture. In fact my friend also said she love, love, loved it!
It has a lot of places on it where the veneer is coming up. Also there are medallions that are falling apart, or falling off. So those would all have to go.
How to Use Bondo on Wood
For the spots where the veneer was peeling up I did one of two things.
On the sides of the base I used some wood glue and a clamp to re-glue the veneer to the wood.
On the bottom connecting piece and some spots on the top I used a utility knife to remove all the loose veneer. Then I applied bondo to reshape the piece so you wouldn't know I removed anything.
Bondo is interesting to work with. This was my first time and I will say it dries VERY quickly. With that in mind make sure you work in small batches.
I used a putty knife to apply it then once it's dry you can sand it. Follow the instructions on the can for the correct drying times.
Why did I use bondo instead of wood putty? Because bondo dries harder than wood putty and its easier to sand and shape to what you want.
Painting the Vintage Desk
The hard work is done, now it's time to pretty it up. Once the bondo is dry and you have sanded the desk smooth it's time to prime the desk.
The purpose of using primer is to keep the wood stain from bleeding through your paint. Also primer helps the paint adhere better.
Since I am using Fusion Mineral Paint for this project, and it's my first time using it, I decided to go strictly by what their website says to use.
This is the exact primer I used.
I did two coats of primer. You can see from this picture that the wood stain was bleeding through the primer and I was a little nervous that it would bleed through the stain.
No need to worry though because after the two coats of primer dried I did two coats of Fusion Mineral Paint and the wood stain was all gone.
The Finished Vintage Desk Makeover
After painting the desk with two coats of paint in the color Casement and sealing it with the Tough Coat Wipe on Poly I could not be happier with how it turned out.
You cannot tell where the medallions were on the base. You can now see all the pretty molding detail around the top. I just love it!
This is the exact desk chair I purchased. It's my statement piece! I love the deep teal color and it's so comfy!
Materials You Will Need
Sandpaper
paintbrush
foam paintbrush
drop cloth
Review of Fusion Mineral Paint
I have to be honest, I loved it. It covered very nicely. I have a ton left from the bottle (and the bottle is really small!).
Compared to chalk paint I like it so much better. To be honest I was never a huge fan of chalk paint. It seemed harder to use and the wax top coat that had to be applied every year seemed like a lot of trouble.
With the Tough Coat Wipe on Poly I should never have a problem with chipping or cracking. I have been using the desk for a few months now and It still looks like the day after I painted it.
I highly suggest using Fusion Mineral Paint for your furniture products!
Other Furniture Makeover Projects:
How to Stain, Paint, and Reupholster a Chair
How to Refinish a Dining Room Table
How to Build Industrial Shelves
How to Make a Wood Stump Side Table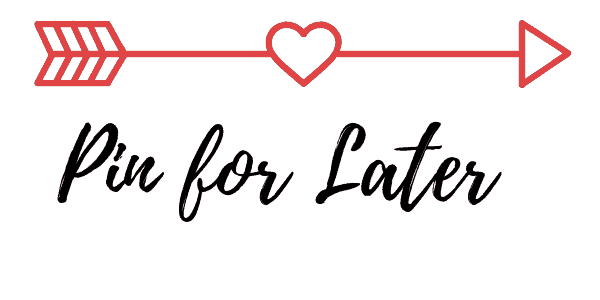 I hope you have enjoyed my makeover of a vintage desk. I absolutely love how it turned out and it was a pretty easy project. The hardest part was finding the right desk for me!