DIY blanket ladders are so popular right now. They are perfect for displaying your favorite throw blankets and can be used in any room. Today I am going to show you how I built this DIY blanket ladder for under $30!
You can't purchase one for that little. I used good wood and built it strong to hold anything you can throw at it. (Get it, throw at it-it's for throws, I know terrible joke!)
Table of Contents
*This post contains affiliate links. For more details see my full disclosure.
DIY Blanket Ladder
I built this blanket ladder and the bench for my guest bedroom in under 2 hours. It was so easy.
Materials
2-1×3 lumber
primer – This one is my favorite and I use it on all my DIY projects.
paint ( I used Alcalyd Paint for this project.)
Tools
Miter saw or miter box – I use my miter saw so much and recently bought a sliding compound miter saw. It's been a game-changer!
drill – I am partial to this electric drill. Cordless is such a pain with the batteries.
screws
paintbrush – This is my favorite. I recommend always using a high-quality paintbrush.
drop cloth – You can never have enough of these!
First thing you need to do is determine how tall you want your ladder. I chose 6 feet. With my miter saw I cut 2 feet off the end of the 1×3's.
On one end of the 1×3's, I cut the wood at a 15-degree angle so when leaning the bottom feet would sit flat on the floor. You can change this to more or less depending on how far from the wall you want the bottom of the blanket ladder to sit.
I wanted my rungs to be 18 inches wide so I cut the dowels to that and ended up with 4 rungs.
With the blanket ladder you want to leave a decent amount of space under the last rung so there is room to hang a blanket.
I left 18 inches at the bottom, made all the rungs 12 inches apart and that left 6 inches between the top rung and the top of the ladder. You can adjust this to whatever you want for your space.
How to assemble your blanket ladder
I did have to enlist my husband for this part because I needed someone to old the ladder and another to screw the rungs to the side supports.
Before we got to that I took a 1 inch drill bit and drilled down 1/2 inch on each 1×3 where I wanted the rungs. (I made a pencil mark when I determined how far apart I wanted everything.)
In order to know how far to drill down I marked the drill bit with a piece of tape, half inch up so when I hit that mark I stopped drilling.
Now put some wood glue inside that hole for added security. Just a dab will work.
Insert the dowels in each hole, put it on its side, and drill a screw into the side of the supports into the dowel. I used a 1 1/2 inch screw. I couldn't take a picture of this part because we needed all hands on deck.
Once you put a screw in each end of all the dowels you are done!
Prime and Paint and Finished Product
I decided to paint the blanket ladder white. So I primed the piece first to seal in any knots or color then put 3 coats of white paint.
I used an alcalyd paint for this project. This is the same thing I used on my DIY Built-Ins.
Let the blanket ladder sit for a few days to dry and cure, you don't want any paint to get on any of your throw blankets.
Once it's dry it's time to put it to good use!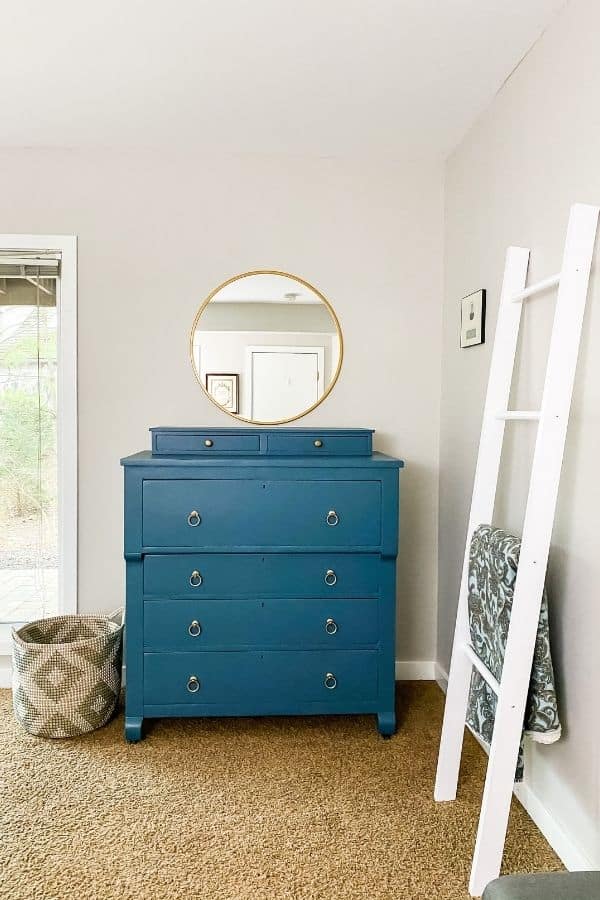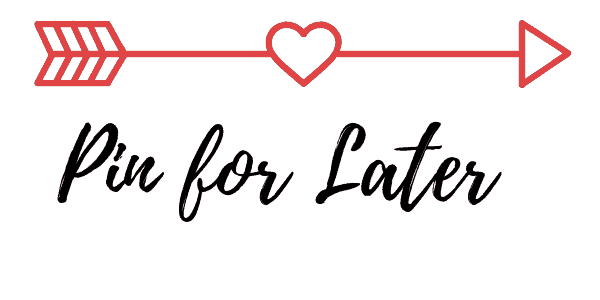 I hope you are inspired to make your own DIY Blanket Ladder. It's so easy and fun to create!