The latest home decor trends for 2021. There are some things that are changing, you might want to know!
This past year was a bit crazy and we are spending a lot more time at home. There are several things that are going to be important in home decor to keep us all sane and happy this year!
Table of Contents
*This post contains affiliate links. For more details see my full disclosure.
2021 Home Decor Trends
1. Paint Color Trends
Bright and airy is still very popular but we are starting to see dark colors in more and more rooms.
Dark and moody is becoming very popular in bedrooms and in dining rooms. Black is becoming a popular wall color now!
The thing to keep important when painting walls a dark color is to make sure you have adequate natural light coming in from outside. Light fixtures help but nothing compares to the real thing.
Gray is definitely still king but beige is starting to make a comeback. Not the 90's beige, a very light and bright just barely beige.
A great example of this color is Classic Gray. In some lights, it looks gray and in some, it looks beige. This would be a great color to use if you are interested in this look but don't want to go straight beige just yet.
If you are interested in trying out paint colors then you definitely need to put a sample on the wall and look at it in different light throughout the day. Samplize is a great way to do this without having to paint your walls.
Samplize is a 12 by 12 peel and stick color sample of your choosing. I highly recommend giving this a try.
2. Natural Materials
Neutral is still king in home decor. Using neutral colors in home decor is very popular and a great way to do that is by using natural materials.
For example rattan and wicker furniture is very popular.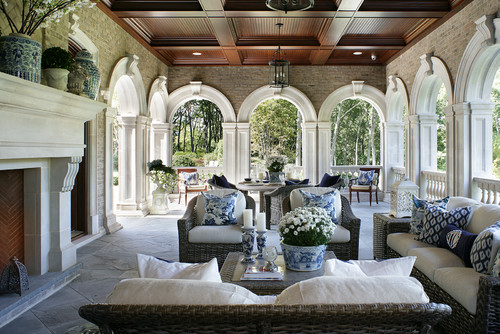 Jute and sisal rugs are perfect for all rooms in your home. They are natural and have a wonderful texture to them.

Throws and pillows using neutral colors with a natural texture.

My favorite thing that has been gaining in popularity these last few years are woven baskets. They are so pretty and natural they not only add texture but they also add color. Here are some of my favorites.

3. Kitchens and Baths
Light colors are still very popular in kitchens and baths. Dark cabinetry has not yet made a comeback, not sure it ever will.
Two toned cabinets is still very popular but most of the time you see it in the wall cabinets being a different color than an island.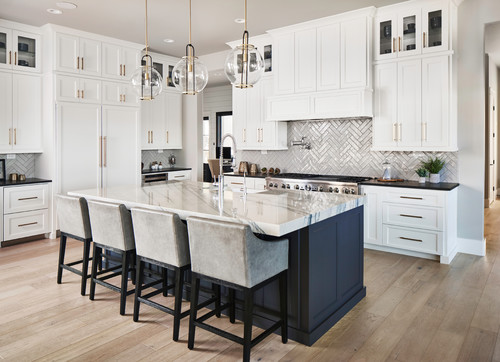 Having a dark painted island is very popular and a great juxtaposition to light counters and wall cabinets.
Light toned wood is also very popular. You can use it in the cabinet color or the flooring. Bringing this up to a hood vent is also very popular.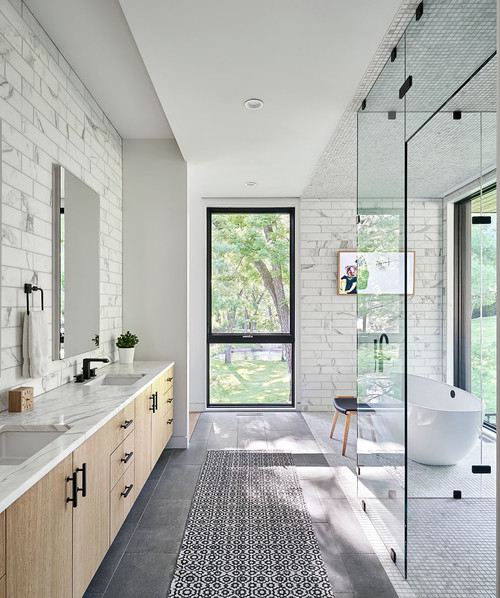 White appliances are coming back but in an updated way. If you have an all-white kitchen it's very common now to see white appliances. It keeps the cohesive look all white.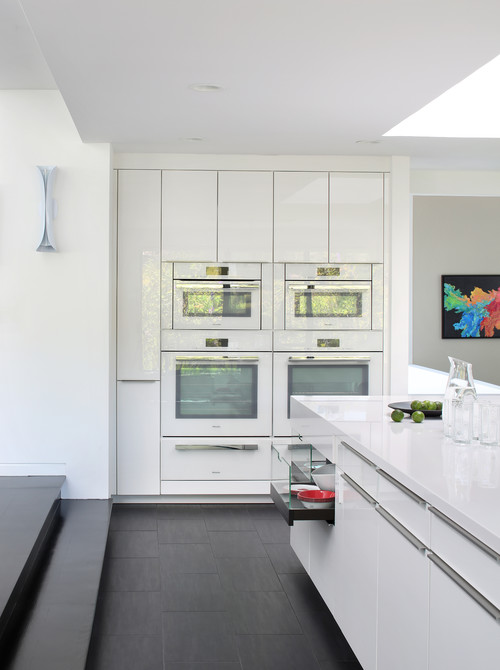 Cabinet knobs, pulls, and fixtures are trending hard this year. Gold is still very popular (not brass, gold). Mixing metals is also something that is popular.
I have a complete post just on kitchen hardware trends you can check out.
4. Home Decor Styles
Is Farmhouse style still popular?
You bet it is! Only it's Modern Farmhouse style rather than the chippy look that is very popular in Farmhouse style.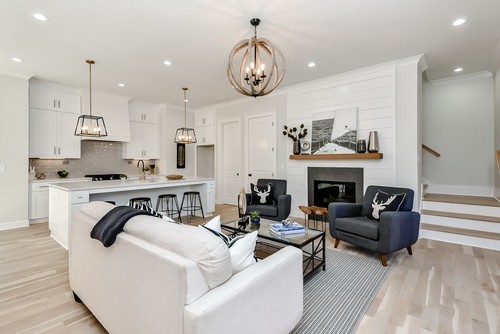 Another trend to keep an eye out on is Mid Century Modern. It is definitely making a comeback and gaining in popularity.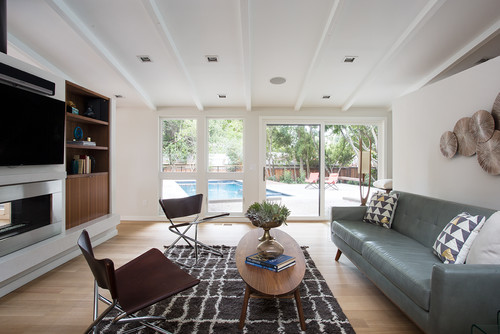 One thing that is also popular is the use of plants in home decor. This has been trending for a while now but the use of fiddle leaf figs is trending down. Instead olive trees is gaining in popularity.

Hanging plants is a great way to add freshness to your home without it taking up table space.
5. Declutter and Organize
With so many people working from home, staying home and being together at home it's important to have a home that is organized and clutter free.
When you have a lot of clutter it can be stressful. We don't need any added stress so make sure you declutter anything that you have sitting around. Have a place for everything and everything in it's place is important.
This was important to me so this past summer I made built-ins in my new home office/den area. I work from home now and I needed a place to store many things for my Real Estate career.
You also might want to check out my posts on Closet Organization and Organizing Ideas for Every Room in your Home for more ideas on decluttering and organization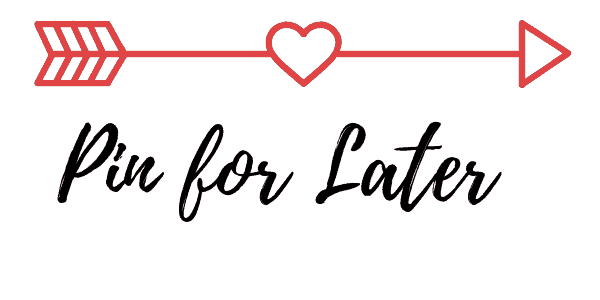 I hope you have some ideas on how to update your home for 2021 according to the latest home decor trends. I think I need to go shopping, I have pillows throws, and baskets on the mind now!