Hello and welcome to the Very Merry Christmas Home Tour! Today I am sharing my Traditional Christmas Mantel as well as some other cozy Christmas Decor Ideas.
I want to thank my friend Carrie at LovelyEtc. for hosting this tour. There are 17 home decor bloggers all sharing their homes with you today. Please make sure you check out all of them, their links will be at the bottom of this post.
The first thing I always decorate for every holiday or season is my mantel. It's almost 12 feet across and two stories tall! It's very impressive and of course is the focal point of my family room. This time of year you can bet we almost always have a fire going. So the mantel is the perfect spot to start my decorating.
*This post contains affiliate links. For more details see my full disclosure.
A Traditional Christmas Mantel
This year I have been seriously crushing on garland. All kinds of garland. But for my mantel this year I wanted something full that lights up.
The mantel is a chunky beam that spans 8 feet in length. When I started shopping online for a garland I realized I would need two to just reach the length of the beam. And if I wanted it full I would need to pair many together, ouch. Can you say cha-ching!
Instead I pulled out the tubs of Christmas decor and found all my garlands that I have been collecting the last few years. I found this one that I usually put on my bannister, it was full and there were two strands so it would reach the whole thing, and then some! Yeah!!!
All I needed to do is add some lights. I went onto good ole Amazon and bought these fairy lights. The one strand was able to do the whole thing!
You will notice that I have 3 cross-stitched stockings and two not. I used to cross-stitch so much before kids but having a needle and scissors on your lap isn't very practical with a toddler. Twenty-three years later…..my oldest's stocking is now done! LOL. So bad I know! Now I need to do my youngest daughters and my son-in-law's! Hopefully, it won't take another 23 years!
The Traditional Hearth and Other Parts of the Room
I have a basket of blankets and pillows on the hearth for those nights we don't have a fire. On the other side are the fireplace tools with a lantern and Santa Claus. I really like to decorate my home with Santas!

Here are some more of the room. You will notice the garland on the chandelier, I did mention I am in love with garland right?!
I also have a wooden tree on my sofa table. That was passed from my husband's mother when she downsized her decorations. I just love it. It's so unique!
On the bottom of the sofa table, you will find more Santas. I have been collecting them for years and I think my Mom gets me one every year too!
I am deliberately not showing you my Christmas tree, not trying to be a jerk I promise! When I put it up it been the same for a few years and I just decided it was time for a change. So I ordered some more ribbon from Amazon and plan to completely revamp it. When it's done I will definitely share with you I promise.
This Christmas Tree sign is actually a reversible sign with Pumpkin Patch being on the other side. I made it last year and it was so much more affordable than purchasing 2 signs. Plus I have less to store. Click here for the tutorial on how to make this Reversible Christmas Sign.

More Cozy Christmas Decor
I mentioned my mantel is my go to for starting decorating, well I have a few more things done that I just love so far. I wanted to share those things with you as well.
If you turn around from looking at my mantel you will see my rocking chair. This is the chair I rocked my babies in. It needs a makeover but the pillow sitting on the chair was a gift from my Mother-in-law back when she was just my boyfriend's Mom! This pillow is very special to me.
Behind the rocking chair is my nativity scene. I just love Precious Moments. One tradition that my husband brought with him to the family is that we never put baby Jesus in the manger until Christmas morning. Do you do that? I am curious if that is something that others do.
Here is a sneak peek of my dining room. It's not quite finished yet but I just love the table decor! I found this fuzzy white table runner at Hobby Lobby and I snatched it up quickly! Last year I searched for one but couldn't find one. I was literally giddy with excitement when I saw it.
My plan is to do kind of a Winter Wonderland in here because of the table runner so I put a couple of pine trees flanking a candle on a cake stand. In the background, you can see my garland on my piano. Remember…garland is my obsession!
Twined in the garland are these little holders that I will use to display all the Christmas cards I get. I know most people probably don't do Christmas cards and I am probably dating myself but I really love receiving them. So I make sure I send out cards to all my friends and family every year. Maybe they enjoy receiving them as much as I do!

Other Christmas Decor related posts:
7 DIY Dollar Store Christmas Wreaths
17 DIY Fabric Wreaths for Christmas
12 of the Prettiest Flocked Christmas Trees
Cozy Christmas Kitchen Decorations with a Vintage Touch
5 Tips to Transition Your Home from Christmas to Winter Decor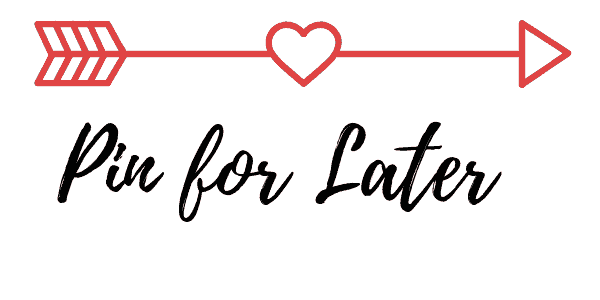 I hope you have enjoyed my Traditional Christmas Mantel. Please make sure you check out all the other amazing posts which are linked below. I know you will be inspired! Merry Christmas!

Lovely Etc * DIY Beautify * Up to Date Interiors * What Meegan Makes * Sunny Side Design

Chatfield Court * Sweet Pea * Repurpose and Upcycle * Hey There Home

At Lane and High * Postcards from the Ridge * Making it in the Mountains * Lehman Lane

Newly Woodwards * Thrifty and Chic * Bright Green Door * Refresh Living