There are so many gorgeous greens such as blue-greens, sage greens, all the way to dark greens. Today I am sharing the best Behr green paint colors in all the hues so you can make an informed decision about which to choose for your home.
Sage green paint colors are super popular right now and you can find all the Best Behr Sage Green Colors here on the blog. Today I am sharing all the best greens from Behr!
Greens can have all sorts of undertones. They can have blue in them which makes them have the feel of the ocean. Some have yellow in them and have more of a natural feel.
There are also greens that have a touch of gray. Any time you add gray to a color the color becomes more claiming and subdued.
*This post contains affiliate links. For more details see my full disclosure.
How to know if a paint color is right for you?
The best way to judge if a color is good for you then you will want to put a swatch on the wall and look at it over a few days. Look at it in different lights and decide if you really like it.
You can do this by getting a sample from the paint store and using a brush to put it up on the walls, but then you are left with a can that you can't do anything with. Those samples are used with poor-quality paint and aren't meant for use on your walls permanently.
I recommend going with Samplize. They are a company that will send you a 12X12 peel-and-stick swatch of a paint color that you can stick to the wall. When you are done just peel it off and throw it away.
It's easy and much less messy!
Best Behr Green Paint Colors
Let's get into all the best Behr Green Paint colors now!
Jojoba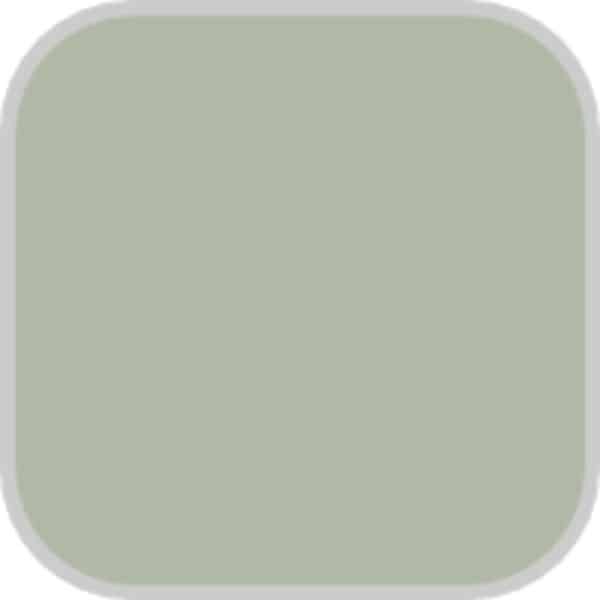 Jojoba is definitely one of my favorites. It is the perfect mix of green and gray with a nice depth of color. It's considered a sage.
It has an LRV of 47, so that makes it more of a mid-toned color.
Morning Zen
Morning Zen is a very light color and is perfect for any room. It has gray undertones but also yellow.
It has an LRV of 60 which makes it a very light mid-toned (or darker light color). Honestly if you are looking to brighten a room this will do the job while still giving you a great depth of color.
Garden Spot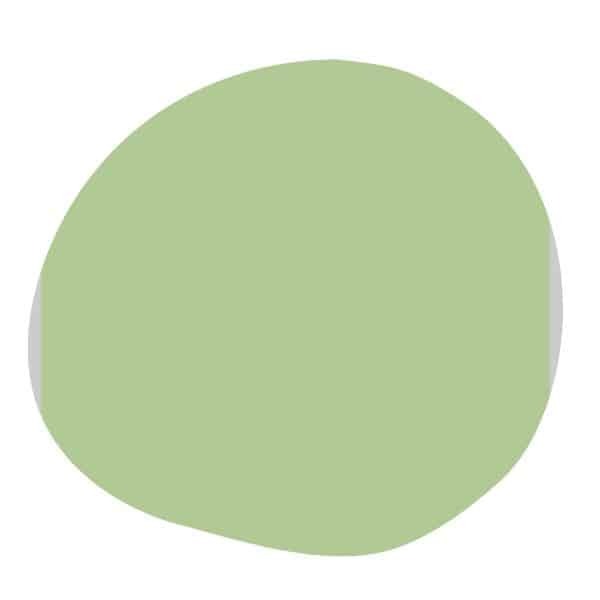 Gardenspot reminds me of the color of a Granny Smith Apple. I guess that's why they gave it the name "Gardenspot". It really brings the feeling of nature indoors.
It has an LRV of 54. So it's a light mid-toned color.
Breezeway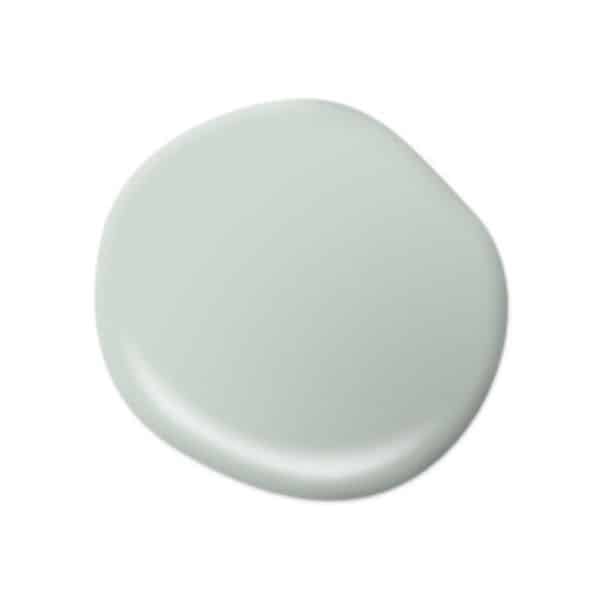 Breezeway is a beautiful cool-toned green that has undertones of blue and gray in it. If you are looking to add a bit of a coastal look to your home this one is perfect because it looks like the color of sea glass.
This color was also Behr's color of the year for 2022. It has an LRV of 66.
Dragonfly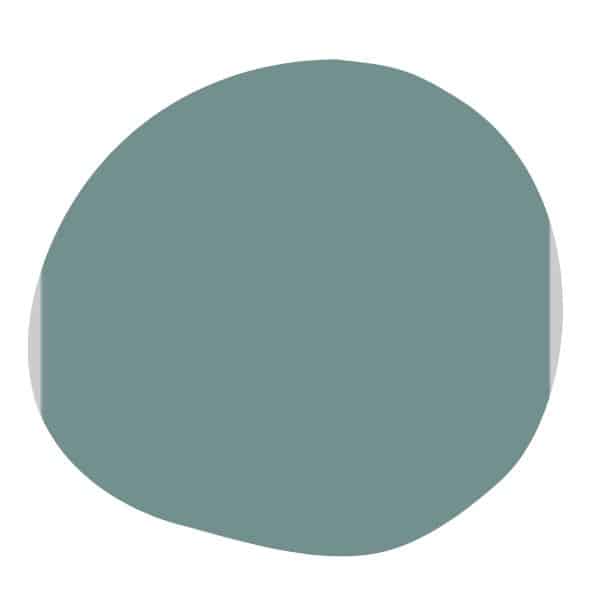 Dragonfly is definitely one of the darker colors with an LRV of 26 but I personally love this color! It's a blue-green (which I am all about) and almost borders on the teal side.
Minty Frosting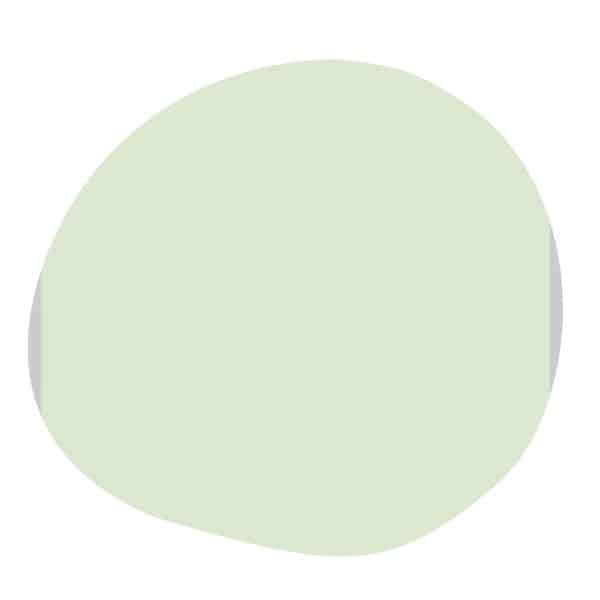 This green color has strong yellow undertones with a touch of gray that keeps it more subdued. It has an LRV of 77 which makes it a light, bright color. This one is a great choice if you need to brighten a darker room.
Dancing Jewel
Dancing Jewel is definitely a gorgeous color. It's jewel-toned but also leans toward Kelly Green. It has an LRV of 26, so it's definitely a darker color. This one would be a great color for a kitchen island or bathroom cabinetry!
Caribbean Current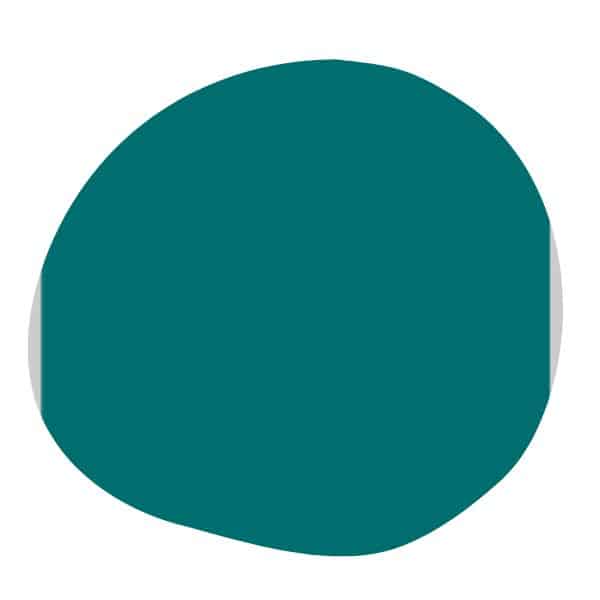 Caribbean Current is a stunning teal color that has so much personality! It has an LRV of 12, one of the darker colors discussed here today.
This color would be fabulous on an accent wall or furniture/cabinetry.
Rainforest
Rainforest is a gorgeous dark green color that has an LRV of 11, making it almost black. This color really brings in a strong depth of color.
This color also has a feeling of nature which can be very calming.
Royal Orchard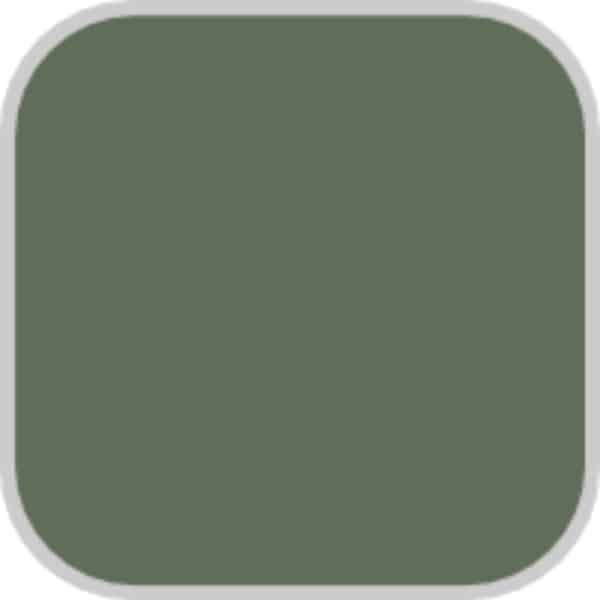 Royal Orchard is a gorgeous dark sage green that will be perfect for an accent wall or on a piece of furniture.
This color has an LRV of 14 which is pretty dark. I would stick with this color as an accent wall or use it in furniture/cabinetry.
Laural Tree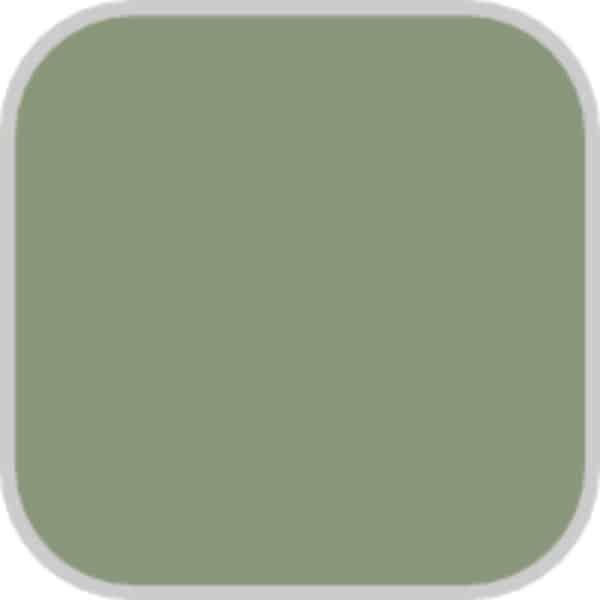 Laurel Tree is actually more on the green side than gray. There is enough gray that it qualifies as a sage.
It has an LRV of 29 which puts it in the darker range but is just a stunning color! I would use this on an accent wall or on all the walls if the room gets ample natural light.
Sparkling Emerald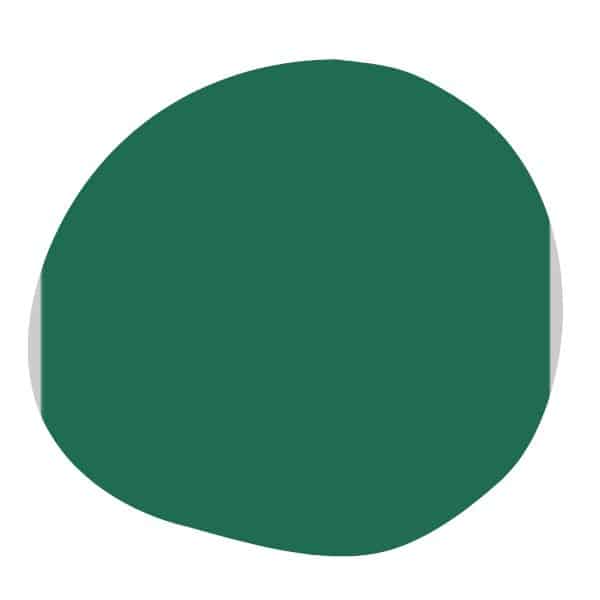 Sparkling Emerald is a gorgeous emerald green color that really brings the feel of nature into your home. It has an LRV of 12 which makes it a very dark color.
Conifer Green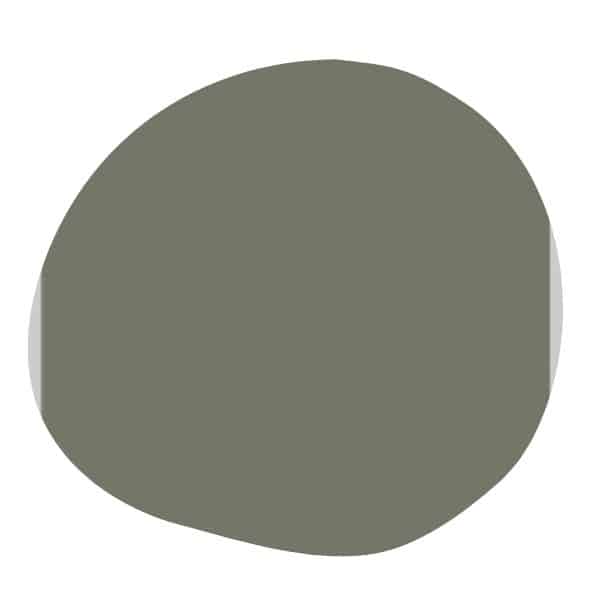 Natures Gift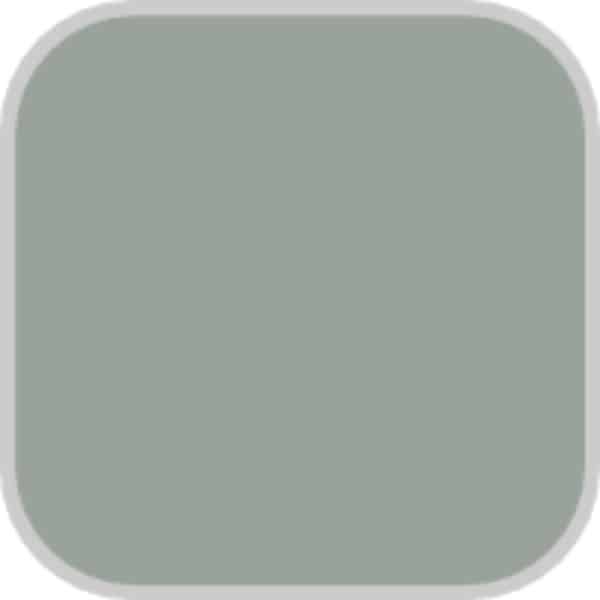 Nature's Gift is another favorite of mine. It's more on the cooler side but has the perfect amount of gray and green to be a min-toned sage.
Trailing Vine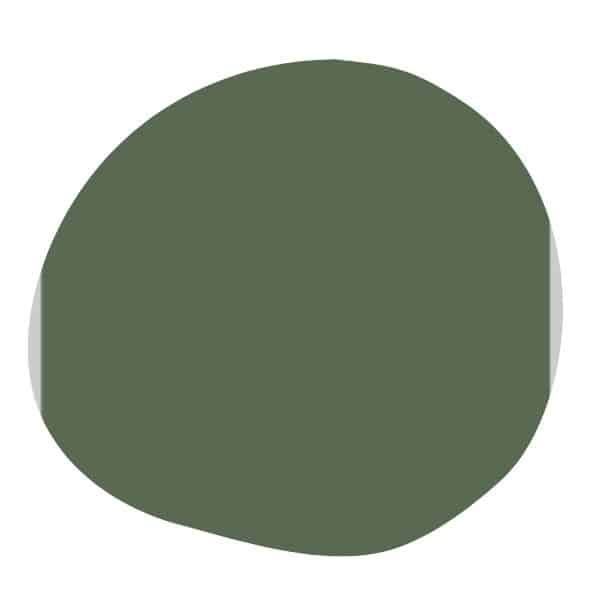 Trailing Vine is a dark paint color with an LRV of 13. This gorgeous green color has strong gray undertones which keep the green from being too strong. It mutes the green to make it a very calming color and great to use in your home.
North Woods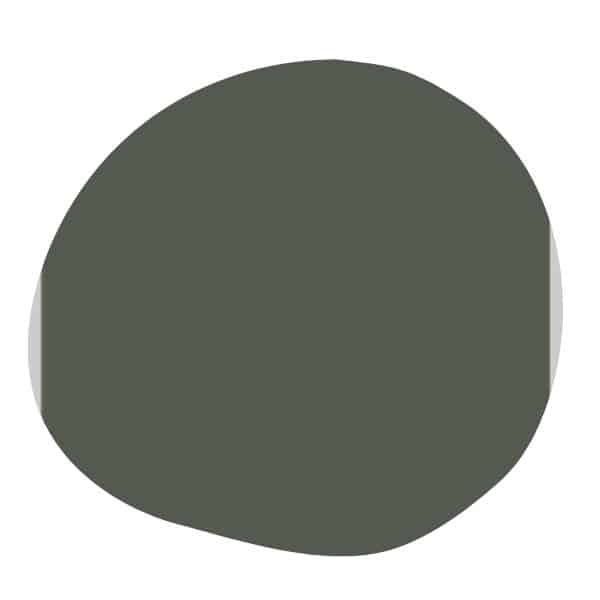 Northwoods is very dark with an LRV of 10. We are getting close to black here and when you look at the color you might think it is black in some lights. But it isn't, it's a very dark green.
This color also has strong gray undertones.
Meteorological
Meteorological is more of a very dark teal color. It has an LRV of 14, so it's super dark but not leaning towards black just yet.
The undertones here are blue with a touch of gray that keeps it more subdued.
In The Moment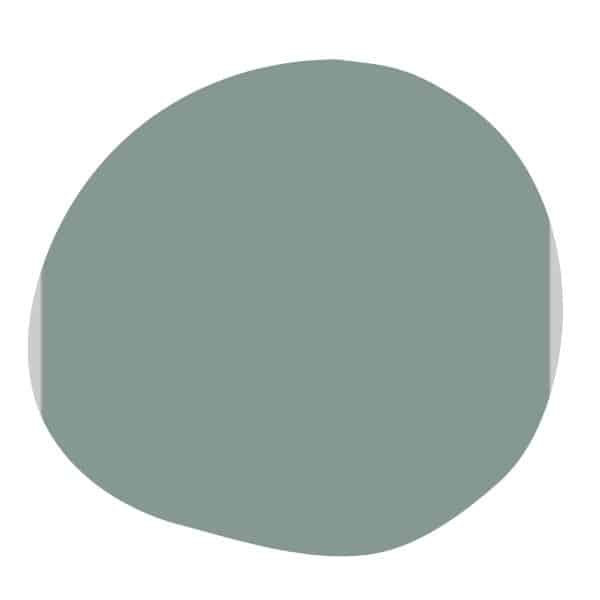 In The Moment is a gorgeous blue green paint color with a touch of gray. The gray makes it more calming and subtle of a color. This is a stunning color and would look amazing anywhere in your home.
It has an LRV of 30, making it a lighter dark color or a darker mid-toned depending on how you like to think.
Black Bamboo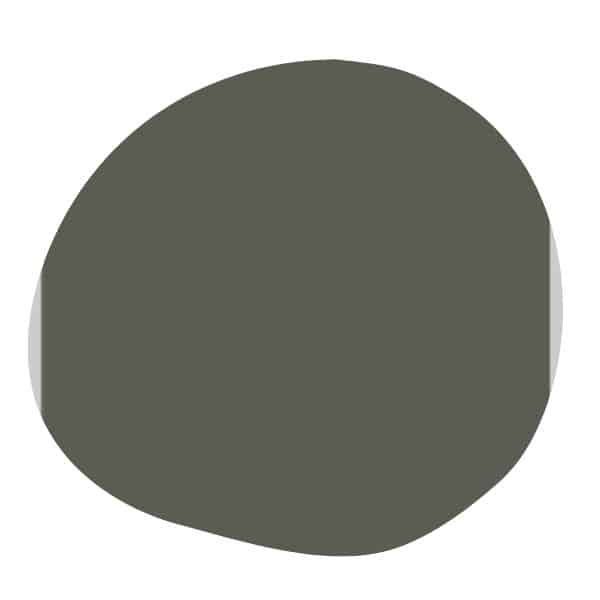 Brick Bamboo is like a dark charcoal with green undertones. It has an LRV of 11 which makes it almost a black.
Other Green Paint Color Posts You Might Like: