Fall Decorating in my Kitchen and Breakfast Nook
I am so excited to be part of the Celebrating Fall Home Tour with 23 amazing bloggers hosted by Leen from Sand Dollar Lane! Links to all of the other bloggers will be at the end of this post.
If you are coming here from Sonya Burgess I want to give you a heartfelt welcome! I just loved the way she decorated with blue and orange!
My name is Wendy and I love to decorate for the different seasons. It gives me a chance to make my home beautiful and often I get different ideas about the function and flow of my home and how I can make it better! It's a win-win!
Originally I had planned to share my dining room, which is one of my favorite places to decorate for different seasons. Unfortunately, I had a little mishap with the stain color I refinished my table and I had to re-sand it and try again. (Insert the head-slapping emoji here.)
I always share my family room for fall so this year I decided to do something different and share my kitchen and breakfast nook.
*This post contains affiliate links. For more details see my full disclosure.
Fall Decorating the Kitchen
Now before I show you all the pictures let me tell you that I am a bit of a minimalist when it comes to my kitchen. I like to keep the counters as clear as possible, I just hate clutter when I am trying to cook.
If you don't believe me ask my kids about the stuff I have threatened to throw away because they left it on my kitchen counters!
That being said, I still like to make this space pretty because I do spend a lot of time in there. So here is one side of my kitchen.
I recently painted my walls this gorgeous color called Paper White from Benjamin Moore. It has a touch of gray in it while still being really light.
This room gets a ton of natural light because of a skylight. I love it!
I have Carrera Marble counters which are great but really tough to keep clean. Since I have an all-white kitchen it can feel pretty cold so I love to add touches of wood, especially in the fall.
Cutting boards are a great way to add warmth while also having a functional item close by in case you need it.
A wooden bowl to hold fruits and veggies is also a great form meats function item to add to your counters.
If you have a dead corner like I do a tiered tray is perfect to add a little touch of decor to your kitchen. It's also a good place for the salt and pepper:)
I have a U-shaped kitchen so here is the other side. You can see the cutting board behind the pineapple which again, adds warmth and function because it's close by should I need it.
This cute little vignette is about all I can have on the peninsula here because of my need to keep the space clear. It's really easy to move it away if I need the space.
These flowers are from my Limelight Hydrangeas in my yard. They got so big this year! The candle is pumpkin spice scented and really makes the house smell amazing!
Shop this side of the room!

Fall Decorating the Breakfast Nook
Right next to the kitchen is my breakfast nook where a few years ago I created this coffee bar. I wanted to get the coffee maker off my kitchen counters so this was my solution.
I got these napkins from Amazon this year and they match my other orange decor perfectly! And they were so cheap!!
All I did was break out my everyday dishes, brown woven chargers, and a couple of candles and I had my table done! These table sticks are from a local store called Concord Road. If you are in the central Ohio area I highly suggest you check out their shop!
I got this pillow last year from Kirkland's and I love how well it holds its shape. It works everywhere in my home. Behind the chair, you can see some fall floral in a vase peeing over the top.
I also have a post on my curtains (they are my favorite and I use them everywhere) as well as my corner curtain rods.
Here is the coffee bar. Not only does it hold the coffee and coffee maker but I have all my canisters here with sugar, flour, and tea bags.
On the bottom shelf is a wood box that I just laid a fall garland in and added a couple of candles. Easy peasy!
The candle and floral here is also from Concord Road! They do have a monthly subscription box if you want to check that out.
Here are a few links to some of the items you see here in my fall kitchen and breakfast nook. I hope you like it!

Don't forget to go see Dara's mantel at The Roots of Home. She decorated her mantel in all blue, white, and brass colors. It's simply gorgeous!
Other Fall Home Decor Posts:
Monday
Sand Dollar Lane // Simply 2 Moms // Pasha is Home // My Family Thyme // Southern Crush at Home
Tuesday
Bluesky at Home // DIY Beautify // Amy Sadler Designs // 2 Bees in a Pod
Wednesday
Worthing Court // The Tattered Pew // Our Crafty Mom // Hearth and Vine // Thistle Key Lane
Thursday
Exquisitely Unremarkable // Aratari at Home // Sonya Burgess // At Lane and High // The Roots of Home
Friday
Dabbling and Decorating // A Life Unfolding // Zucchini Sisters
Southern Home and Hospitality // Feet Under My Table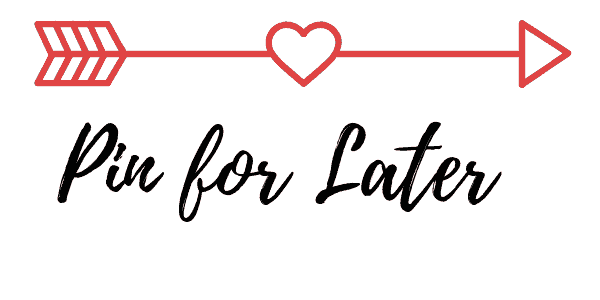 Fall Decorating in my Kitchen and Breakfast Nook