It's been a while since I created Faux Finishes on my walls and I forgot how much of an impact it can make on a room. Today I am going to share how I aged a wall using glaze to create an old-world faux finish.
It's week 3 of the $100 Room Challenge and I can't believe how much progress has been made! In week one we discussed the plans for this space. Then in week 2 we did the demo and removed what wasn't working.
Week 1 | Week 2 | Week 3 (this week) | Week 4
This week I am taking care of the ugly yellow/gold walls in this space. They are too dark and we have never liked them except for one thing, they are aged.
I love the aged look which goes with the rustic old-world feel of this wine cellar. I want to lighten the walls but keep that old world look and feel.
Are faux finishes out of style?
Did you think faux finishes were out of style? Many people do but painters are using faux finishes on just about everything, from furniture to walls to countertops! Faux finishes are still very much in style and today I am going to share how I aged a newly painted wall with glaze.
*This post contains affiliate links. For more details see my full disclosure.
What are faux finishes?
A faux finish is basically a technique of using paint to create the look of another material.
You can use paint to mimic the look of granite or marble on countertops to make them look more expensive. Or try using paint and tape to fake a brick wall in one of your rooms.
A great example of a faux finish is German Shmear. You probably first heard of it on Fixer Upper where Chip used it to create the look of plaster over brick that had been there for hundreds of years. Yep, that was a faux finish!
How do you do faux finishes on walls?
The easiest way to do a faux finish on walls is to use a glaze. A glaze is a medium you use to mix with paint that not only extends the life of the paint so you can manipulate it but it also can lighten a color depending on the mixture you use.
Today I am doing a faux finish that will make my newly painted walls look old. This is a wine cellar and it's very rustic. A newly painted look would just not fit very well.
This room has a texture added to the walls to look like Venetian plaster. By aging the walls I will bring out that texture and accent the irregularities of the walls.
If you were in Italy and went into a wine cellar the walls were most likely made of brick, wood, or plaster. The plaster would have aged over time and that's the look I am going for.
The first step in the process…
The first thing I did was paint the walls. Originally they were a gold color that had been aged. I hated the color, it made the room so incredibly dark.
I bought a can of paint from Sherwin Williams in the color Natural Linen and put two coats of it on the walls. Make sure you tape off everything you don't want paint on.
How to antique the walls using glaze.
Once the paint is dry it's time to age the walls. I did a ton of research and I found this product which is a glaze that already has a tint to it. This was great, no need to reinvent the wheel!

Now, a little bit went a really long way! In fact, I did the whole room and you can barely tell I used any of it.
Get yourself a small rag, or a sleeve of a t-shirt like I used. Get it wet and ring out as much of the water as possible.
I really like to keep it small enough to fit into the palm of my hand so there isn't a cloth hanging down and dangling against the wall.
Put a small dab of the antiquing glaze on your rag and work in a small area on your wall. Start rubbing it in and spreading it around.
Work in circular motions and when you get it spread out use up and down and side to side motions so there aren't any rag marks.
Just like when using a paintbrush you don't want brush strokes, you don't want to see exactly where your rag went all over the wall.
You can have the glaze as heavy or light as you want. It's up to you. I chose to be heavier on the edges of the wall and lighter in the middle. I felt like that was more antique-looking.
Helpful Tips!
If you are having trouble moving the product around try rinsing your rag again and ringing out as much water as you can. I had to do this several times.
If you finish and feel like some areas are too heavy get a clean damp rag and wipe some of the product off. The glaze takes longer to dry than paint so you will have more time to work with it.
Related Posts on Feature Walls:
How to Inexpensively Install Shiplap for a Farmhouse Look
How to Inexpensively Create a Reclaimed Wood Wall
$100 Room Challenge Budget
This is the first week I spent money. I bought a gallon of paint from Sherwin Williams. They were having a 30% off sale and I got a gallon from their Captivate line.
I can't remember exactly what the paint cost and I can't find the receipt. It was $28 and change so let's just round up to $29.00
I also bought the antiquing glaze from Lowe's. The glaze cost $13.98
Paint – $29.00
Glaze – $13.98
total so far = $42.98
The remainder of my budget will be going towards the shelving. Make sure you check back next week to get the final reveal!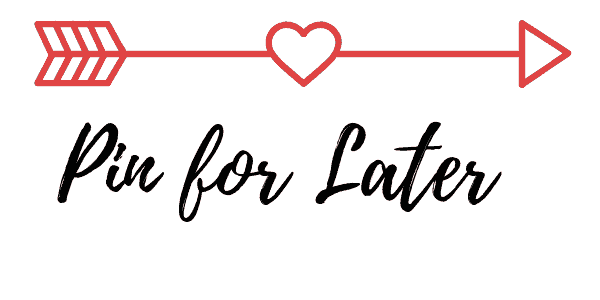 I hope you have learned how easy it is to add faux finishes to your walls. This antiquing process was so easy. This product is not just for walls, you could do this technique on furniture too! Start creating your faux finish!
Check out the other amazing $100 Room Challenges that my friends are doing in their homes!