The first impression a guest receives is on your front porch. Today I have 7 simple and easy small front porch decorating ideas that will make your home stand out from the rest on the block.
As a Real Estate Agent, I am always helping my clients make their homes look their best. Even if you have a small front porch you can make it look good and welcoming to your guests or potential buyers.
I have 7 really easy things you can do to make your porch stand out and leave a lasting memory to those you come to your home.
*This post contains affiliate links. For more details see my full disclosure.
Small Front Porch Decorating Ideas
These are really simple things you can do. If you can implement all seven things then you will be well on your way to having a wonderful front porch. But even if you don't have the space to do all of them if you incorporate a few of them you will make a gorgeous and welcoming space.
Clean, clean, and then clean again!
Every spring I get out on my porch and give it a thorough cleaning (especially after the pollen from the trees is finished falling).
Grab a broom and get all those high spots, and clean all the cobwebs away.
Get some window cleaner and clean those windows both inside and out.
I also like to clean the outside of my door from any dirt or debris that might have blown on it.
Touch Up Paint
From time to time, you might need to touch up paint things on your front porch such as the front door, the decking, or maybe any railing you might have.
I always put a fresh coat of paint on the decking of my front porch. It really takes a beating throughout the year between us coming in and out, the dog going in and out, and all the delivery drivers (my daughter has an online shopping addiction!).
Adding a fresh coat of paint makes your front porch look fresh and new!
Update Lighting
This is an important one not only for making your space look better but also for safety reasons.
Make sure your lighting is nice and bright so guests can come to your front door and see where they are going. You don't want anyone tripping on a step they cannot see.
I love updating lighting because it makes such a huge impact on the look of a space. We have done some updating of lighting inside our home and the difference is remarkable!
Here are some of my favorite outdoor lights you can get for your front porch.

Add a wreath
Okay, now we are getting to the fun part, the decorating!
When I sold my first home a stager told me that adding a wreath is one of the most welcoming things you can do for your home so I always make sure that I have a wreath on my front door.
You don't have to go to a huge expense for a wreath. You don't even have to change them out for different seasons.
I personally like to change them up for different seasons or holidays. Here are some of the ones I have created for my home.
If you don't have the time or want to go to the trouble of making your own wreath here are some amazing ones you can purchase.

Add a Rug or Two!
I love the look of layering rugs on my porch. The look makes the front porch feel more like a room on the inside of my home.
You can see here that Willow Home Blog created a lovely look with layered rugs, and even has a welcoming phrase. I also love the accessories she added!
As you can see layered rugs look so good and are so welcoming!
Add Plants
Adding a living thing to your small front porch really makes the space feel alive! I built these planters last year and I love to put ferns in them. They flank my front door but if you don't have the room just have one on the porch.
Sunny Side Design adds beautiful plants and accessories to their front porch. If you don't have the room just one planter is perfect!
If you don't have the floor space consider installing a planter on the wall. Use the vertical space to create a focal point!
If you want to add plants to your porch but don't have a green thumb have no fear. You can always add faux flowers and they will always be always gorgeous!
Time to Accessorize
Accessories always make a front porch feel more like the inside of your home and it's a great way to add some of your personality to the home!
I personally love lanterns and I think they create a wonderful lived-in look. You can have lanterns with faux candles in them or decorate the inside of the lantern for the season.
In the fall you can fill it with mini pumpkins. In the spring add faux flowers. The possibilities are endless!
As with going vertical with plants don't forget to add decor to your walls. I built this wooden flag to add to the side of our garage wall. My husband was in the Marine Corps so he absolutely loved this idea!
You can also add a wooden sign like the one I built that says welcome and hung it over one of the planters that I built for very little money!
Stacey at home has all the elements I discuss here. She has layered rugs, plants, seating, accessories, and gorgeous lighting! And everything is clean and looks like the paint has been touched up recently.
This is a perfect example of accessories and decorating with pretty plants!
**Additional tip for small front porch decorating ideas**
If you have some room I would definitely try to add some furniture. You can add a bench, rocking chairs, or even some kind of hanging swing. This gives your guests someplace to sit, the delivery drivers someplace to put your packages, and you a place to enjoy the sunset.
I love how stone gable has added this bench. She even added a cute planter for the bench for an added touch of color.
This is a great example of adding vertical decor with the sign and the hanging planters. Also the rocking chair adds a little bit of comfort.
I hope you have gotten some amazing ideas for your small front porch. Here are some other posts that I think you might like regarding outdoor decor: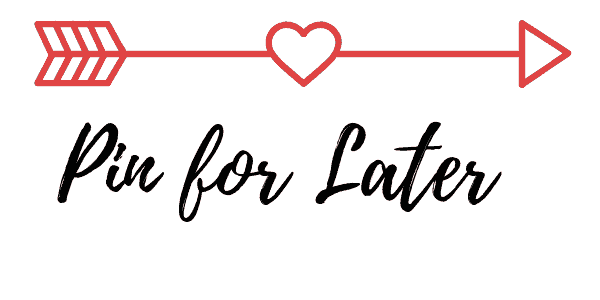 Small Front Porch Decorating Ideas