Gray has taken the top spot when it comes to paint colors. Today we will review the best Benjamin Moore gray paint colors to see which one is right for your home.
I just love Benjamin Moore paint colors. Sherwin Williams is my favorite paint but BM has the best color choices in my opinion. Did you know that they can color match between the two lines? You can also get color matches at Lowe's and Home Depot as well if you prefer those stores instead!
*This post contains affiliate links. For more details see my full disclosure.
Benjamin Moore Gray Paint Colors
Gray is by far the most popular paint color but there is so much to learn when trying to pick the right gray. The undertones can really change the look of the paint in your home. With each color, we discuss we will also discuss the undertones.
Classic Gray
Classic Gray is part of BM's off-white color collection. I love this color and painted it in my basement office/den space. It's a light color with an LRV of 75/100. What is so unique about this color is it can look gray in some light and beige in others!
This paint color is considered a warm gray paint color, with all that beige in it there is no wonder! As far as undertones go there is a slight purple but really, it's not very noticeable at all. I can't see it anywhere in my office/den space.
As you can see this paint color looks great with white and it really brightens up a basement that gets very little natural light. If you are interested you can check out all the details on the DIY built-ins here.
Pale Oak
Pale Oak is also a very light paint color with an LRV of 70! It is a warm gray, leaning very much towards beige. Like many warm grays, Pale Oak has purple-pink undertones that can really show up more in a room that doesn't get a lot of natural light. Not enough to look straight-up purple but enough that you might notice it.
This is my favorite photo of Pale Oak. It's just stunning in this well-lit entryway and pairs really well with the wood floors. Plus that light fixture is amazing!
Gray Owl
Gray Owl is really special and one of BM's most popular grays. It's very neutral having both blue and green undertones. The blue undertones lean it cooler and the green lean it warmer!
What really matters with Gray Owl is the type of natural light and the decor that is in the room. It's very much a chameleon.
I love how Gray Owl looks in this bathroom with the marble floors and the wood-tone cabinets. In this photo, this paint color leans a little warm but as you can see, it's very neutral.
Painting Guide for your Benjamin Moore Gray Paint Colors
If you are new to painting I have a downloadable, and printable, guide that you can use to get you through your entire paint project.
How to Get Paint Color Samples
If you are reading this then you really want to learn all you can before choosing a color, which is a great idea. The next step after that is to get paint samples and put them on your walls. It's best to look at them over the course of a few days in different lights.
Now you can do this with a sample paint can from the store but they are messy and after you're done you have this can. What do you do with it?
I prefer a company called Samplize. They will send you a 12 by 12-inch paint sample of your color of choice. It's peel and stick so you can put it on the wall and when you are done with it you can toss it! No mess, no fuss.
Stonington Gray
Stonington Gray is also very popular but it's a mid-toned paint color, not as bright as the previously discussed grays. This one has an LRV of 59, so just under what you would consider bright.
SG is a cool-toned gray, with blue and slightly purple undertones. It really is very neutral though when it comes to grays.
I just love how Jenna Kate used Stonington Gray in her baby's nursery. It looks so good with the gray furniture and the white reclaimed wood wall!
Check out my post on Benjamin Moore Stonington Gray for more details.
Edgecomb Gray
Edgecomb Gray is very simmilar to Classic Gray in that it can look gray in some lights and beige in others. What sets them apart is EG is not as light, it has an LRV of 63 whereas CG is at 75.
This is a warm gray paint color with slight green undertones with the smallest touch of pink.
I absolutely love the exterior of this home! The blue-green door color goes so well with Edgecomb Gray! This paint color also pairs really well with the stones in the patio and seat wall.
Revere Pewter
Revere Pewter was once the king of all paint colors. It was the only paint color you would use to sell your home. Nothing has changed, Revere Pewter is still an amazing paint color but people now prefer a more light and airy look and RP is not a light color.
Revere Pewter is a mid-toned warm gray paint color. It has green undertones which really come through in rooms with little natural light. This color looks its best in a well-lit room.
As you can see from this example Revere Pewter looks amazing with wood tones and light beiges. Because it has more saturation of color it looks great when paired with white trim.
To get more details, check out my post dedicated to Benjamin Moore Revere Pewter.
Coventry Gray
Coventry Gray is a beautiful cool-toned gray paint color. This color, like Revere Pewter, falls in the mid-toned gray category but unlike RP it has blue undertones.
As you can see from this picture Coventry Gray goes really well with beige even though it's a cool-toned paint color. In this room that is very well lit the color is definitely cool but doesn't feel cold.
Dior Gray
I really love this paint color. Dior Gray is a dark gray color that is definitely cool-toned but it never leaves a room feeling cold. This color has blue undertones.
This would be a great color for a moody bedroom or dining room. You can also use it as an accent wall or a piece of furniture.
The white bathroom fixtures look so good with this dark gray color. The silver accents add a great touch where anything else I think would be lacking.
Wickham Gray
Wickham Gray is a stately paint color with an LRV of 68 so its definitely a light color. I love the cool blue-green undertones in this gray. It reminds me a lot of Sherwin Williams Sea Salt but a little darker and definitely a little grayer.
As you can see here this paint color is perfect for a coastal-inspired room. It goes really well with other cool tones as well as these pops of red.
Boothbay Gray
Boothbay Gray is another cool-toned gray paint color. I personally love this and plan to use it on my front door after I paint all the walls a lighter color. It has gorgeous blue undertones but doesn't feel cold at all.
Here you can see an example of Boothbay Gray on a door with warm toned walls and gold hardware. It all pairs together really well.
Kendall Charcoal
This is a glorious dark gray paint color that has green undertones. Because of its undertones, it pulls warm. This color really grounds a room but never overpowers it.
As you can see from this gorgeous dining room Kendall Charcoal looks really good on the walls above the wainscoting. It pairs really well with the different wood tones in the room too.
Chelsea Gray
Chelsea Gray is a mid-toned to dark charcoal gray, a bit lighter than Kendall Charcoal. It has green undertones with touches of blue, while it is warm-toned it's not as warm as KC.
Even though it's a warm gray it goes so perfectly with the marble tile in this bathroom, which is on the cooler side. I love the crystal knobs too!
Other Gray Paint Posts: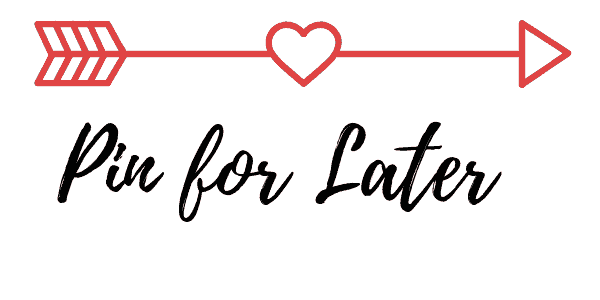 I hope you gained some knowledge on Benjamin Moore's gray paint colors. Whether you like warm or cool there is a perfect gray for you!