Benjamin Moore Simply White is a stunning white paint color. Benjamin Moore calls it "fresh as the first snowfall" and I think that is a very accurate description. It was also their color of the year in 2016!
Simply White is part of Benjamin Moore's off-white collection and has been for years due to its popularity. Let's get into all the details of this beautiful paint color.
*This post contains affiliate links. For more details see my full disclosure.
Benjamin Moore Simply White
Simply White is a bright white paint color. It has an LRV of 91 which is super high! If you need to brighten up a space this one would be a great choice.
Remember, LRV is a is a scale used to measure how much light a paint color reflects.
How to know if it's the right color for you.
You can get a paint sample from the store and put a swatch on the wall. Then you have this paint can left over and can't use it anywhere else. I suggest giving Samplize a try instead.
Samplize is a company that will mail you a 12X12 inch peel and stick swatch that you can put on the wall and look at for a few days then you can peel it off and throw it away. It's so much less messy and easier than painting a swatch and having to clean it up.
What are the undertones of Simply White?
Simply white has yellow undertones but they are very subtle. Because of this the paint color is considered a very complimentary color to many others.
This color looks amazing next to other greige paint colors (grays that have a lot of beige in them). Greige is very popular right now so if you need a white to paint the trim or cabinets Simply White would be a great choice.
Is Simply White warm or cool?
Simply White is considered an off white paint color. It is not a true white, which isn't surprising. Few white paint colors are a true white.
These yellow undertones in Simply White make the paint color a warm white. You won't see any starkness in this white.
Does Simply White look yellow?
As long as you have good natural light in your room the paint color will not look yellow. However, if you have a lack of natural light then during certain times of the day you might see a hint of yellow. But the walls will not look full blown yellow.
Benjamin Moore Simply White Whole Home Color Palette
Get this free whole home color palette for Benjamin Moore Simply White and you will also be part of the At Lane and High Community! You will receive weekly newsletters on new posts and you can unsubscribe anytime.
Benjamin Moore Simply White in real homes.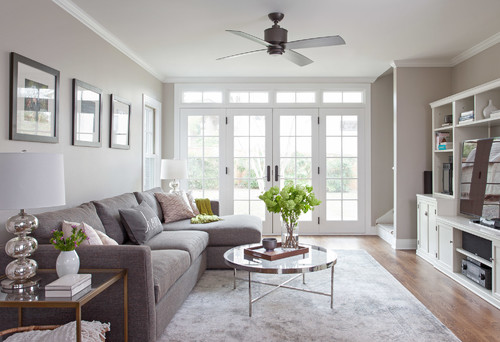 Source: CG&S Design Build
In this photo Simply White is used on the ceiling. This is a great option for white paint colors, using them on ceilings as well as trim and doors.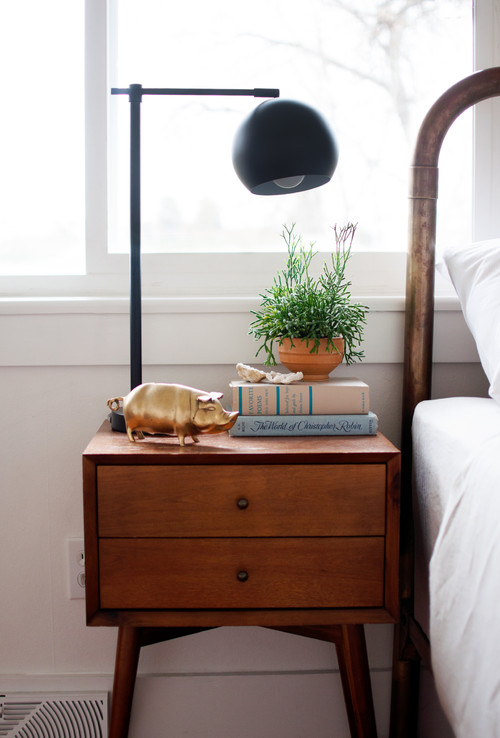 Source: Alexandra Crafton
Here Simply White is used on the walls and as you can see it's the perfect background for beautiful furniture and decor.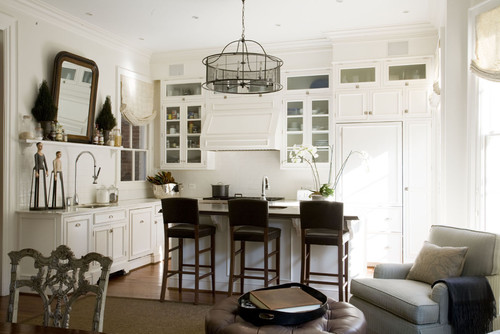 Source: Patrick Sutton
This gorgeous kitchen has Simply White on the cabinetry. I love the fresh clean look of an all white kitchen. It makes the different colors of the food you cook really pop.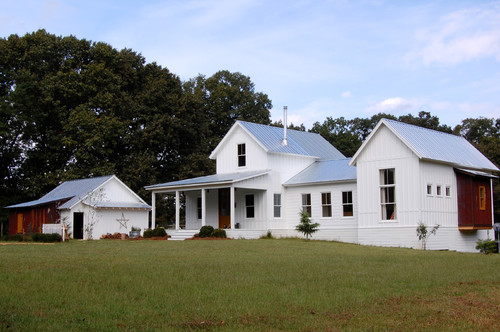 Source: Corynne Pless
This gorgeous home is painted with Simply White on the exterior. I just love the farmhouse look to this home. It looks so good with the wood accents.
Other related paint posts: