Let's discuss some inexpensive projects to increase the value of your home that you can do yourself!
As a Real Estate Agent, I am always talking to my clients about what they can do to make their homes look the best they can for potential buyers. As a DIY'er, I am super passionate about updating my home on a budget while keeping in mind resale value.
In this post, we will go through each space in the home and discuss DIY projects you can do to not only create a beautiful home but to add value to it.
*This post contains affiliate links. For more details see my full disclosure.
Outdoor Projects to Increase the Value of Your Home
Let's start with the first space people see when they come to your house, the outdoors.
Improve Curb Appeal
The first step is always clean. Power wash sidewalks up to the house, front porch sometimes even the siding if it has mildew growing on it. I think a home being clean is one of the most important things you can do to improve value.
Check out the difference power washing my patio did to improve the look and feel of the space.
You don't have to go out and buy all new plants but having some fresh mulch making it look clean and neat can go a long way.
If you do have some dead plants, bushes, or trees you do need to remove them and possibly replace them depending on where they are.
For your front door, you need some decor. Don't get overwhelmed. All you need is a nice wreath on the door and a welcoming doormat. This makes your entrance very welcoming.
If you have a worn-out doormat or a faded front door please spruce them up. A new mat can cost as little as $10. A quart of paint from Lowes or Home Depot is less than $20. These things go a long way towards increasing the value of your home.
Update a boring garage door with some magnets! Yes, that's right, magnets. Jenna Kate at Home did this with her garage door and you would never know they are magnets.
Backyard Deck and Patio Spaces
Outdoor rooms are really popular right now so if you can create a space that a buyer can envision hanging out in then you have hit the jackpot!
Again, the first thing you need to do is clean. I recently power washed and put new interlocking sand in my patio pavers and the difference it made was incredible. Read all about that here.
Create a space for outdoor dining. You don't have to go out and buy a ton of furniture. Utilize what you have, shop Facebook marketplace, or build something yourself.
I took scrap wood from my garage and created a new tabletop for a patio table where the glass had shattered. This project cost me nothing!
Create a lounge space, have an outdoor sofa, a swing bed, or even just a chair to sit and look out over your backyard. A place to get cozy can go a long way.
Inspiration for Moms created this amazing lounge space in her backyard and none of the items will break the bank.
If you don't have room to create a space for lounging and dining then just do one of them.
My friend Carrie at Lovely Etc. renovated her screened-in porch and took it from drab to fab! All diy and inexpensive finds.
Adding fresh mulch to flower beds again just makes everything clean and neat.
I also love adding some plants and flowers to pots and spreading them around the deck or patio. These make the rooms look inviting and you get to take them with you when you move!
For more cheap patio ideas read this post!
Indoor Projects to Increase the Value of Your Home
Let's start with the most important rooms in the house. The rooms that sell, or don't sell, any home.
Kitchens and Bathrooms
Everyone knows kitchens and bathrooms sell homes.
Update with Paint
Paint is your best friend in the kitchen and bathroom. A fresh coat of paint on the walls can make a world of a difference. It covers fingerprints, food splatters, toothpaste spatters, and more.
The paint isn't just for the walls though! Painted cabinets are so popular and a great way to update your room. White cabinets are classic and always popular but you can also choose to go with a soft gray or even a pop of color against white walls.
My good friend Melissa at Create and Find painted her cabinets several years ago and she still loves them today!
Another option, if you have a bit of money, is to change the cabinet doors. If your doors are dated you can swap them out without changing the cabinets and they will change the whole look of the room.
Another place to paint is the backsplash. I know, you are thinking that I am crazy right now. But seriously, painted backsplashes are a great, inexpensive way to update your kitchen!
In the painted cabinet post above from Create and Find you will also see that she painted her backsplash. Here is a review one year later.
Paint can also be used on the floor. Now you are thinking this lady is insane! But I am not, well mostly not! I have several examples of bloggers who have painted their kitchen and bathroom floors and the end result is amazing and they have lasted the test of time.
My friend Angie at Postcards from the Ridge painted her Linoleum floor and it looks amazing!
Update hardware and lighting
Updating hardware is also a great idea. Knobs and pulls can be replaced for a few dollars for each piece. Faucets can be swapped out too. I have a great post that goes into detail on all the latest kitchen hardware trends, you should check it out!
One of the best ways to update any room is to update the lighting. Boob lights, or nipple lights, are soooo outdated! You can shop on Amazon or Wayfair for some great inexpensive options for lighting.
Or you can DIY a light fixture! My friend Natalie at NeliDesign updated this light fixture for…..wait for it….NOTHING! This cost her nada!
Bedrooms
Master bedrooms are so important. You don't have to have the biggest room. What's important in a bedroom is clean, organized, and cozy.
First thing is to clean and organize. You don't want all your surfaces covered in the stuff. Work on organization for all your things. This goes for the closet too!
Check out how I created organization in my daughter's closet while hardly spending any money at all!
Again, fresh paint on the walls makes a huge difference. If you don't get a lot of light you might want to go with a bright paint color.
Create a headboard. You can do this in many ways. You can diy a headboard like the one I created recently in my bedroom.
Another option is you can use a large piece of art work as a faux headboard.
Create an accent wall on the headboard wall. This can be done with wallpaper, wood or even just by painting it a different color than the other walls.
Again, updated lighting makes a huge difference. There are a lot of opinions on ceiling fans, if you use a fan and need one to sleep soundly then keep the fan! Just make sure that you have the most updated fan you can.
Laundry Room
Most people don't think about the laundry room as a room you can update but we do a ton of laundry and if this space is fun and bright it makes doing this chore much more enjoyable.
The first thing is clean, you don't want lint everywhere.
Fresh paint in a laundry room is important. I like white because it feels clean. Another option is to add a wall treatment such as wallpaper or shiplap. I did a shiplap wall in mine and I just love it!
Here is my farmhouse laundry room that I made over for less than $100!
Organization is important here too. We tend to store a lot of cleaning supplies here and you want to make it look nice while still being functional.
Wire shelving isn't the prettiest so I just love this hack to cover wire shelving with wood. It really updates the laundry space.
My friend Erin at Lemons, Lavender and Laundry created this way to hide that wire shelving and I think it's genius!
Dining Room
Whether you have a formal dining room or a more casual one this is a great space you can add personality to that will increase the value of your home.
Window treatments are a great way to add personality as well as softness to your dining room. I love buying my curtains from IKEA because they come in really long lengths that I can hem to fit every window imaginable!
Check out my review of the IKEA Ritva curtains and how I hung them on a corner curtain rod to accommodate these windows in the corner of the room.
Tablescapes, or table settings, are great to add personality and decorate for the seasons. You don't have to put plates and silverware out just a nice centerpiece is fine.
Add a wall treatment! This is one of those things that is really popular and can add a ton of personality and value to your home. Board and batten is a great option and is the one I chose to do in my home.
Adding a wainscotting is also a great option. this is usually about the bottom third of the wall and it can be picture molding, beadboard, or even shiplap.
As in all the other rooms we have discussed updated lighting makes a world of a difference.
Family Room
Begin working on your family room by giving it a strong cleaning and some fresh paint.
Family rooms need a feature wall. This typically comes on the wall with the TV. If you have a TV wall make sure that wall has some interest to it. You can paint it a different color which is the cheapest option, or you can add a wall treatment or even a gallery wall.
Here is the gallery wall I created around my TV because it's a huge wall that vaults up 16 feet in the air.
Another accent wall is typically around a fireplace. If you have a fireplace make it special! Paint is the cheapest option. Adding a wall treatment above the mantel is another great option.
Updated lighting is also a great thing to do for your home. I recently swapped out a dated ceiling fan that had no light and put in this wagon wheel chandelier. It has 12 lights on it and now I can finally see to read in my family room! It's made such a difference in our lives but it also is such a beautiful piece. Form and function came together for this one.
Storage
Storage is so important. You have to have a place to put your stuff and be able to get to it. Linen closets and pantries are work-horse spaces that need to be organized.
Check out these transformations that you can do without spending a lot of money.
Garage organization is also important and can get really expensive. Here are some great examples of inexpensive garage organization that you can do.
Forgotten Spaces
There are a few forgotten spaces in your home that if you update and add some personality it can really increase the value of your home!
What can you do to make these spaces better? Paint and new lighting is the first thing I would do.
I added personality to my stairwell by adding box molding to the walls. This has been one of my favorite and most impactful DIY's that I have done to my home.
Another great idea for these spaces is to add interest to the ceiling. This can be just painted, or you can get fancy and add beadboard or other wood treatment. This works great for covering ugly ceilings.
Adding faux beams to the ceiling in hallways is also really great. You can build and install yourself easily in a weekend.
Wall Treatments as DIY projects that add value to your home.
Here are some great wall treatments that you can do that will quickly increase the value without breaking the bank.
Ever since the TV show, Fixer Upper, shiplap has become a common household name. Buying and installing real shiplap can get costly but by using this inexpensive method you can add the look of shiplap without the big price tag!
We discussed board and batten earlier. I added this to my dining room but really you can add it to any room in your home. This wall treatment adds so much interest and will definitely increase the value of your home.
This tongue and groove is in my powder room. Easy to install and instantly can increase the value of your home.
By using wallpaper, or a stencil you can elevate the look of a room in a day! This herringbone wall stencil literally took me a couple of hours and I just love how the room looks more sophisticated from it.
More DIY Projects for your to try at home:
Don't forget to download the checklist so you can update every room to add value!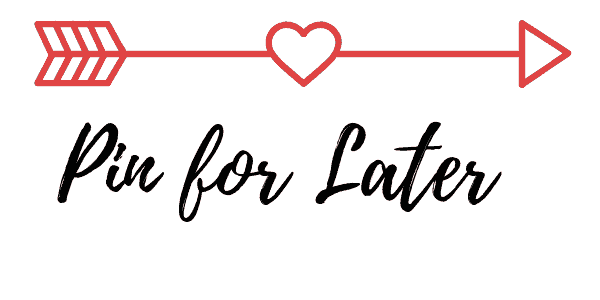 I hope you are inspired to try some of these DIY projects to increase the value of your home. No need to spends tons of money to create a lovely home that you (or the next owner) will want to live in.